What does your morning routine look like?
Maybe you start with a cup of coffee, some avocado toast, and a quick read of theSkimm.
You set the dirty dishes in the sink and add "bread" to the grocery list. I should run the dishwasher… No, I'll wait till lunch.
You hop in the shower. Hop out. Start a 5-minute makeup routine you found online (which, for the record, takes closer to 10 minutes). You pour another cup of coffee and remind yourself that you should be drinking more water. Maybe I should meditate? Do I have time for a workout? Damn it! I already took a shower!
Why do we do this to ourselves?! We purchase dozens of Target planners and calendars. We wish there were more hours in the day (you think 30 would suffice?)… BUT even if we did have more time, it's likely that our routines would look the same.
We'd race from the gym to the office to the dentist to Trader Joe's to blah blah BLAAAAAAH!
So, maybe adding hours is the wrong approach…
This week on the podcast, we spoke with Kate Northrup, founder and 7-figure CEO of The Origin Company and author of Do Less: A Revolutionary Approach to Time and Energy Management for Ambitious Women. (See where we're going with this?)
How One Successful CEO Chooses Smart Work vs Hard Work
Many of us entrepreneurs wear "BUSY" as a badge of honor—but not Kate.
"People will often say to me, 'I know you're probably too busy for this.' And I'm like, 'I am NOT that busy,'" Kate shares. "I have all kinds of time for the things that I want to do."
In fact, Kate has so much time that she was able to take seven weeks off of work last summer.
Let that sink in. SEVEN WEEKS. It's hard enough for many of us to take seven DAYS off of work!
That's why we asked Kate the question everyone is wondering: "How on earth do you do it?!"
The answer is quite simple. Kate goes with the flow… literally.
Some people look to corporate culture for effective time management skills. Kate, however, chooses smart work vs hard work, by drawing inspiration from the natural world. More specifically, she builds her schedule around the 4 phases of her menstrual cycle. Yep. You read that right.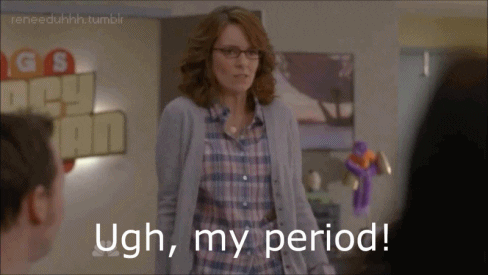 By syncing her work with her body's natural cycle, Kate is able to harness the energy she has available for projects that most appropriately match that energy. She calls it "egg wisdom."
Here's how it works…
How to Build a Productive Schedule Using the 4 Phases of Your Menstrual Cycle
Our bodies experience 4 phases of the menstrual cycle every month, each of which is fitting for a specific level of energy that we can channel into certain projects for work.
Follicular phase – This phase of your cycle is the week after your period, and Kate says it's the ideal time for "new beginnings." If you've been itching to try something new in your business, this is the time to get the ball rollin'!
Ovulation phase – Ovulation is when an egg makes its trek from your ovary to your uterus (pause… can we take a moment to appreciate how AMAZING women are?!). This week-long phase is when our bodies are at their peak! We're energized, verbal, magnetic! It's the ideal time to attend networking events, book interviews, sell products, and participate in connection-focused activities where we're putting ourselves out into the world.
Luteal phase – According to Kate, this phase is the most misunderstood of the bunch. It's often referred to by another name… PMS (we hear a collective "OOOOHHHHH"). However, contrary to what we've been told, the luteal phase can be quite advantageous when we listen to our bodies. This period of your cycle is the longest (10-12 days), and it's when our brains are most focused. In business terms, an ideal time to turn inward and get stuff done behind the scenes. Whatever we started in the follicular phase and pushed out during ovulation, we can now wrap up. So, grab some tea and your laptop, close the door, and finish strong!

Note: You may feel a little more negative during the luteal phase, so make note of things that are irritating you… literally. Like, jot them down. You'll refer back to them in the next phase.
Menstrual phase – This final phase is the one we're all well aware of. (Does anybody else hear Leona Lewis singing "Bleeding Love" in their head?) Kate says the menstrual phase is the moment our brains are most interconnected between the right and left hemispheres, which means we have access to the combination of our logical and creative brain. It's when we are best at solving problems and making decisions. It's the time to reflect on previous phases (including that list of irritations you jotted down) and prepare for the next follicular phase. Also, the menstrual phase is a good time to rest, because, let's be honest, our bodies deserve it!
Initially, Kate was more literal about coordinating these four main phases of her menstrual cycle with her professional "cycle." For example, she would batch all of her podcasts together when she was ovulating (the time when she was uber-social). However, Kate's cycle is inconsistent, so she has tweaked her process over time.
Nowadays, Kate looks ahead in her week to see what phase of her cycle she'll be in. Then, she selects how much and what work she wants to complete during that period (pun intended!).
"I lean into the kind of energy I'm actually feeling," Kate explains.
For example, if Kate's period shows up a little earlier than expected, she asks, "Is there anything I can reschedule?" BOOM. Rescheduled!
Or, if she's coming into her follicular phase… foot on the gas! Time to get movin'!
"When I work this way,… there is so much more wiggle room in my schedule," Kate says. "Things just kind of magically work out… all the time."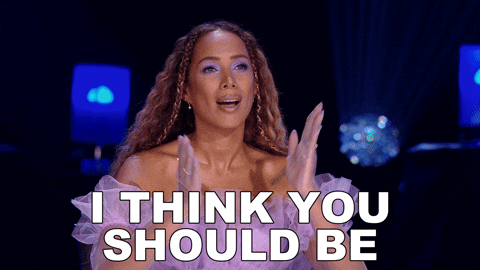 This is why Kate designed a productivity model for her team at The Origin Company that's inspired by the 4 phases of the menstrual cycle (as well as the four seasons and the lunar cycle).
Kate's Productivity Model: "The Upward Cycle of Success"
Instead of working harder and filling her schedule to earn that "BUSY" badge, Kate is more intentional about her work. She and her team follow a unique productivity model and practice efficient ways of working smarter. Furthermore, Kate's model also allows for breathing room to rest and reflect.
She calls it "The Upward Cycle of Success."
Emergence (based on the follicular phase) – Time for planning, ideation, and initiation.
Visibility (based on the ovulation phase) – When a project is live, people are signing up for your webinar, people are listening to your podcast, etc.
Culmination (based on the luteal phase) – The time to serve current customers and focus on systems operating in the background (bookkeeping, technology, etc.).
Fertile void (based on the menstrual phase) – When you pause, rest, and reflect. This is the time to integrate lessons you've learned in the last cycle and conduct "business as usual" (delivering weekly content, showing up on social media, sending content to members, etc.).
Kate builds her own schedule around her menstrual cycle each week, but the upward cycle of success is how she applies that same genius idea to her business. It's how she and her team collectively and purposefully choose smart work vs hard work.
OK, OK. If you're sitting over there still wondering how this CEO took seven weeks off of work, don't worry! We're getting there next…
How to Take 7 Weeks Off of Work—And Stay Successful
Kate starts off every workweek with the same questions, pulled from her Do Less Planner. She looks at an upcoming task or event and asks…
Does this need to be done?
Does it need to be done right now?
Does it need to be done by me?
That third question, in particular, gave Kate permission to take a little time off… actually A LOT of time off. Other than showing up a couple of times for her mastermind students, Kate was able to delegate tasks and even coaching opportunities to her team throughout the summer so she could take time away with her family.
We're wired to think that working hard is best for our business, and the fact is… that's just plain FALSE. Equating hard work with success is a difficult narrative to unlearn, but established professionals like Kate prove that you can choose smart work vs hard work.
"Often there is an intersection between what is most effective for your business and what is the most fun," she says. For Kate, that intersection is connecting with people. It's creating content and speaking on podcasts (click here to listen to her on Cubicle to CEO!). So, she prioritizes connection and leans into that energy—and it works.
You can build a successful business by being a smart worker instead of a hard worker.
"One of my all-time favorite memes says, 'Why put off until later what you could straight up cancel?'" Kate laughs. "Because we're programmed to believe that we are more valuable if we're doing more things, we will, as a default, put things on our to-do list to give ourselves that feeling of significance that don't need to be done."
Let's stop perpetuating the idea that hard work signifies worth! Take a page from Kate's book (or just buy it here) and ask yourself hard questions like, "Does this need to be done?" Give yourself permission to delegate tasks. Find new ways to manage your time and work smarter. Gosh darn it, take seven weeks off!
Let this be our invitation to start leaning into our natural energy and focusing on the things we actually want to be doing. Period.
5 Favorite Takeaways From This Episode
We don't need to glorify the struggle! We don't have to work harder to be successful.
How Kate harnessed the power of "egg wisdom" to take seven weeks off of work.
"Often there is an intersection between what is most effective for your business and what is the most fun," says Kate.
One of Kate's favorite memes has a lot to teach us: "Why put off until later what you could straight up cancel?"
When you're preparing for the upcoming workweek, ask yourself the following three questions about each item on your schedule (modeled after Kate's "Do Less Planner"):

Does this need to be done?
Does it need to be done right now?
Does it need to be done by me?
Thank you to our sponsors:
Partnerhero: to waive set up fees, go to http://partnerhero.com/ctc and mention "Cubicle To CEO" during onboarding!
Go to basecamp.com/ctc and try Basecamp for free. No credit card is required and cancel anytime.
Paperlike: Ready to do more with your iPad? Head over to paperlike.com/ctc to get started.
Connect with Kate: