You've invested a lot of time and energy building your business, but one opportunity for growth you may not have considered is establishing a community of business friends…
Mindi Trimble is a college prep mentor who helps her students create personality-filled applications and navigate their educational journeys.
Juliette Molina Bundhund is a professional makeup artist and virtual image coach who empowers her diverse clientele to look and feel their best.
What do these two women have in common? Surprisingly, A LOT.
In today's case study, we discover how these business friends partnered together, despite working in entirely unrelated industries, to earn a collective $25K and grow their businesses.
Mindi's Cubicle to CEO® Story
The bulk of Mindi's professional background has been in the education industry—with the exception of a short foray into the opera.
"When I was studying opera and performing, I was working for an educational company, doing group classes with students regarding test prep," she shares.
As Mindi spent more and more time with her students, two important transitions occurred, which shaped her future career…
The educational company Mindi worked for stepped into the online space.
"We were really early adopters of virtual tutoring," she says. "I've been working on Zoom since 2015, and prior to that, we had other software, so I'm no stranger to the virtual space." (This comes in handy when Mindi and Juliette cross paths years down the road.)
As the relationships between Mindi and her students grew, her passion for the education industry followed suit.
"I really wanted to go beyond that phase of their education, so I started getting my own clients and exploring college essay and application development," she says. "That is how I ended up developing Mindi Trimble Mentoring."
When Mindi got pregnant a year later, she knew she wouldn't return to her corporate job after maternity leave. (New baby! New career!)
"I feel like being a CEO for me has just been switching the stage over to this online entrepreneurship space," says Mindi. "I get to channel all of my performance creativity into this new platform."
Juliette's Cubicle to CEO® Story
Unlike Mindi, the bulk of Juliette's professional background has been in the beauty industry—however, they do share a history in the theater biz.
"I went to college for theater," Juliette shares. "I was a child actor, essentially."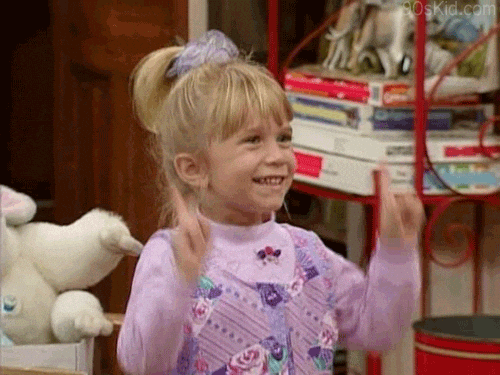 But, we digress…
"My cubicle to CEO story has two parts," says Juliette. "The original and the remix."
"The Original" – Juliette starts her own business as a freelance makeup artist.
"The catalyst for leaving MAC and moving into freelance was quality time with my family," says Juliette.
Juliette admits the decision wasn't easy (as is the case for many businessmen and women who finally take the plunge into entrepreneurship). She loved her job and was thriving in it, but she also knew freelance was the right call for her professional and personal future.
…then 2020 hit.
"I call it my 2020 remix because everything stopped," says Juliette.
"The Remix" – Juliette moves her business online.
Juliette had developed a solid referral-based business for herself after leaving MAC. Her professional life and her personal life coexisted well and supplied her and her family with a consistent, stable income…until COVID arrived.
"My job was highly impacted by the pandemic," she shares. "I had to make some pivots and explore new possibilities."
Fortunately, the support of successful entrepreneurs like Mindi (and our founder, Ellen Yin!) helped Juliette take her 20+ years of experience as a makeup artist and create a global online experience for her customers.
This leads us into "Act I" of the love story between two business friends…
Act I: The Meet-Cute
"In Act I," says Mindi, "we have the chance meeting."
In fact, Mindi and Juliette met via a Cubicle to CEO® call! (Please excuse us while we pat ourselves on the back.)
Mindi had a question about her business, and Ellen asked her to explain her profession for the other participants in the call. Mindi went on to share that she was a college prep mentor who particularly liked working with younger students…
Juliette, a homeschool mom, immediately jumped over to the chat.
"I have a sophomore!"
…to which Ellen replied…
"Looks like you two need to connect!"
Thus begins a beautiful tale of two business friends.
Act II: The First "Date"
Mindi and Juliette's "first date" was technically a client interview. Juliette wanted to learn more about Mindi's coaching services for the sake of her own high schooler.
However, the chemistry between these two was obvious from the get-go!
"It was really very fluid," says Juliette.
"We're just gabbing, gabbing, gabbing," says Mindi. "I think that as creatives we knew we liked each other's energy really quickly."
The more Mindi and Juliette talked, the more they realized the potential to become business friends who could support one another's growth.
"Juliette give me a lot of ideas, particularly about reaching out to homeschool organizations based in the community (which I'm now doing)," shares Mindi. "And then I thought, 'Gosh, how can we keep this party going?'"
It was then that Mindi realized she was overdue for some new brand photos and thought perhaps Juliette's business could help too.
"I could just drive over to MAC or I can jump online with Juliette and have her teach me," Mindi says. "I kid you not, the tools I got from that session I use in my everyday makeup. One of my friends saw a picture of me from last week and thought it was from 10 years ago, so here's to Juliette aging all of us backward!"
Later, when Juliette decided to apply for a local grant, Mindi returned the favor…
Act III: Mindi Helps Juliette With Her Pitch Competition
Like many small businesses, Beauty by Juliette struggled to stay afloat at the height of the pandemic, but eventually, Juliette found support in a business program offered at her local community college.
"There are stepping stones that led to this moment when one of the advisors nominated me for the Dream Big Angel grant through Harper Community College," Juliette shares.
If selected, Juliette would receive $15,000 for her business. (CHAAAAAA-CHING!)
Juliette knew this wasn't an opportunity to take lightly, so she turned to fellow entrepreneurs for advice. Among them was her newfound business friend, Mindi.
"I remember Juliette coming into another call for Cubicle to CEO® and asking for advice," says Mindi. "I was just sitting there thinking, 'How can I help my friend?'"
After connecting a few dots, Mindi realized that the templates she used to help her students prepare college applications could also be used to structure a pitch presentation.
"One of the templates I use is this five-step structure to talk about successful community service projects or high-profile extracurricular achievements," says Mindi.
The structure is as follows…
What is the problem? – "Juliette and I talked through her mission and what is she hoping to solve."
Why is this important right now? – "Why do we need to care about funding this RIGHT NOW?"
What is the vision? – "This is what the solution is gonna look like. You're telling the story before you get to the nuts and bolts of the pitch."
What are the objections? – "Name the obstacles and how you're going to overcome them."
THE PITCH – "Finally, you present all your evidence and all the supporting data."
Juliette's presentation covered "why me instead of competitors." She shared that the global beauty industry was worth $532 billion and explained how she had the expertise to be a good investment. She discussed her financials and how she would use the grant.
"There were a lot of bankers in this panel, people who didn't really know anything about makeup," says Juliette. "Mindi helped me tap into all of who I am, so that I could structure and present that and target a very specific thing with a very broad value: ME!"
…and it worked!
Act IV: Juliette Gives Mindi the Confidence to Make $10K
After watching her business bestie earn a whopping $15K grant using Mindi's coaching advice, Mindi felt empowered to chase her own income goal: a $10K month!
"I'm really big in my coaching sessions about making uncommon connections," says Mindi. "I think working with Juliette gave me the boost of confidence to go get back in touch with old clients."
Mindi had experienced $10K months before, but this time she wanted to earn that revenue through one specific service.
"I have had $10K months in the past, but that was when I was still dipping my toe into the test prep waters," she explains. "In 2022, I said, 'No more test prep!' I was bound and determined to get my $10K month entirely from college essay coaching."
Mindi started reaching out to old clients. She asked for referrals. She even began working with past students who'd gone on to college and needed additional support.
"I was leading like a scrappy, unscripted Mindi's referral campaign," she laughs. "I just really went for it!"
And just like Juliette, Mindi accomplished her goal!
By the end of that month, these business friends helped one another earn a collective $25K for their businesses!
Act V: Best Business Friends Forever
Grant application. CHECK!
$10K revenue goal. CHECK!
While these goals are behind them, these business friends continue to support one another in business and in life.
Juliette continues to coach Mindi on all things beauty.
"Mindi called me for her appearance at an Emmys event, and I coached her, which was a blast," says Juliette.
Mindi adds, "My makeup was so good that Jessica Francis Duke, who plays the FBI agent in Ozark, asked me what I was nominated for. I was like, 'Oh, you've got to be kidding. You're so sweet. I love you.'"
Meanwhile, Mindi continues to support Juliette by mentoring her kids.
"I've had the opportunity to work with Mindi in both directions, providing a service to her and she's providing a service to me," says Juliette. "I mean we're having a blast over here prepping my high school junior now!"
With Juliette's extensive homeschool parent network and Mindi's connection to LA singers and performers over 40 (thanks to a hubby in the entertainment biz), these best business friends can't wait to come up with new creative ways to increase their revenue growth!
"It's an unlikely pairing, but it clearly has worked out in lots of ways," says Mindi. "We're actually in the process of getting a standing date on the calendar. It's looking like Fridays!"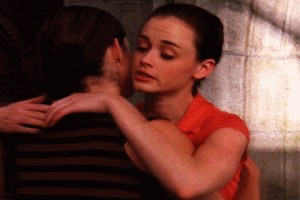 Thank you to our sponsors:
Subscribe to Natasha Samuels' show, The Shine Online Podcast, and check out the rest of episode 71 HERE: https://link.chtbl.com/mhWiLtY8
Try your first 7 days of Honeybook free (no credit card required) + save 35% on your first year of ANY plan when you sign up with our link: http://share.honeybook.com/ellen
Fellow podcasters, this is for you! Save 30% discount on your annual Mic Check Society membership (monthly payment plans are available) by going to micchecksociety.com and entering the code 'CEO' at checkout.
Connect with Mindi:
Connect with Juliette: