We believe that financially independent women should also be financially transparent women, which is why we've been publicly sharing our income reports for FIVE YEARS. (Click here to catch up!)
From day one, our founder Ellen Yin has believed in financial transparency.
"We all benefit when we collectively share our insights and our data and we don't gatekeep this really important information," she says.
But, actions speak louder than words.
Today, we're looking back at January, February, and March of 2023. We're going to cover our revenue, our expenses, and our wins so far, and we hope that other financially independent women like you can glean some ideas and insights from this income report!
Q1 2023 Snapshot
Sales: $194.5K
Expenses: $89.K
Profit: $105K
Profit Margin: 54%
If we step back in time a few months, we were looking at a very different snapshot (check out the full Q4 2022 income report here)…
Our profit margin was high in October and November (around 40%), but it plummeted in December. Not to mention, our profit last quarter was a FRACTION of this quarter's numbers. Just $31K!
So… elephant in the room… WHAT HAPPENED?!
Remember at the end of 2022 we made a few crucial decisions that SRSLY impacted our numbers… in the short term. We front-loaded expenses for 2023. We postponed invoices to brand partners…
BUT, all of these choices were intentional.
"We took a big risk when we decided to switch business models in the summer of last year, because we were building foundations and setting ourselves up to have this momentum in quarter one," says Ellen.
Financially independent women are long-term thinkers.
We don't blindly chase after cash. We build for the future, knowing that sometimes it will take some time before we reap any rewards.
Last quarter, we weren't thinking solely about December 2022, we were thinking about the long-term trajectory of our business. And if we dig into this quarter's numbers, you'll see clearly why we're pretty thrilled with 2023 so far.
Why Is Our Profit Margin SO HIGH?
For context (because, as we like to say, context is QUEEN), we typically aim for a 30% profit margin. So, 54% is not just high…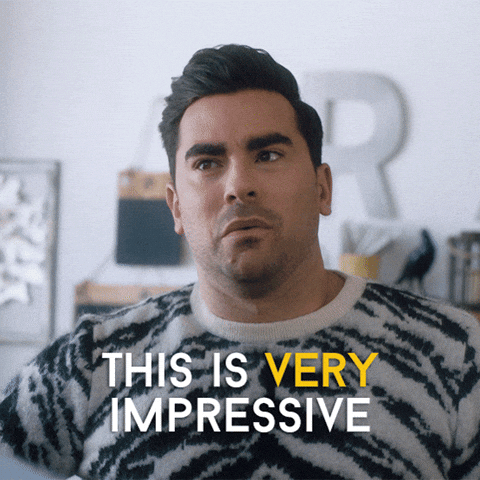 "I have not seen numbers like this since 2019," says Ellen. "So, this profit margin is absolutely insane to me."
BUT WHY?
According to Ellen, this profit margin can be attributed to one key thing: marketing and advertising expenses (or lack of).
In previous years, we've spent anywhere from 25 to 35% of our gross revenue on marketing… but not anymore.
When we transitioned to a media business model last year, we swapped our digital courses and programs for brand partnerships, and we stopped relying on ads to bring in customers. Now, we are securing campaigns through direct, organic, one-to-one pitching to brand partners… and our numbers reflect this.
"So far, we have only spent 5% of our total revenue on advertising and marketing," says Ellen.
(Disclaimer: we anticipate this expense will rise later in the year, as we bring back some low-ticket offers.)
Where Did That Cash Come From?
Another pretty significant jump between Q4 2022's numbers and this first quarter of 2023 is the profit.
In Q4 2022, our profit was $31K.
In Q1 2023, that number shot WAY up to $105K!
It's worth mentioning, yet again, that we front-loaded expenses for 2023 back in December 2022 AND postponed invoices. However, we're still giddy over here, because in the first 90 days of 2023 we earned nearly $200K in sales ($194.5K)!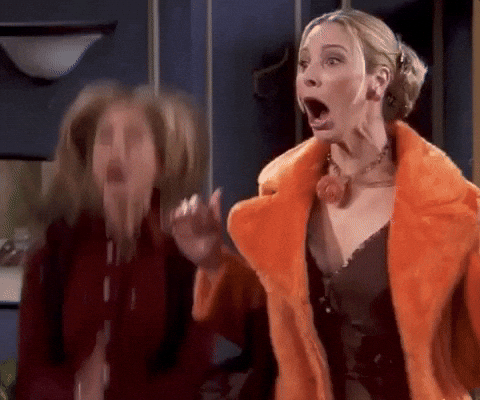 But, the question remains: where did all that dough come from??
Actually, a whopping 70% of this revenue ($132K) came from a single source: brand partnerships.
To be clear, this is cash banked. In other words, this is money that we received in the first quarter of 2023. If we're talking cash booked, as in secured contracts for the year 2023, the numbers are even MORE attractive…
So far in 2023, we have secured 22 campaigns, amounting to $132K in banked cash and $205K in booked brand campaigns.
That means there is STILL $75K coming our way (via multi-installment payments) this year.
"If we're looking at secured contracts, this is our largest quarter ever," says Ellen.
What Are Brand Partnerships?
Since shifting our business model, we've been getting this question a lot.
As indicated by our V exciting first quarter, brand partnerships have become a massive contributor to our revenue stream, so it's no wonder you guys have asked how they work. But, the truth is every partnership looks different.
"We customize our packages based on a brand's needs, their priorities, their goals, and—to an extent—their budget," says Ellen.
Maybe the brand wants to drive sales and has a specific ROI goal. Or, maybe they're just trying to increase brand awareness. Our job is to figure out the best way to help them achieve that particular goal, using our various media assets.
Cubicle to CEO® Media Assets:
Podcast
Email Newsletter
Social Channels (mostly IG)
Events
"Let's say a brand comes to us and says, 'We'd like to do a virtual event with you, and we would like to see 500 registrants sign up,'" explains Ellen. "We kind of have to reverse engineer that goal."
In other words, what sorts of deliverables and what frequency of deliverables will we need to produce to have that result? It's our job to evaluate our assets, determine which is most likely to drive leads to that virtual event, and build a package (and a price) that would accomplish the brand's goal.
For us, email is the strongest conversion channel, so we'd lean heavily on that platform. We might sprinkle in some newsletter ads. Maybe we'd amplify the event on social media with a reel and a couple stories.
"It's kind of like putting together a puzzle," says Ellen. "I get to build the best package to make it a win-win-win: a win for our team, a win for our brand partner, and a win for our community."
As a media company, your audience is really your primary asset. The more engaged and the larger your audience is the more attractive you are to brands when it comes to partnerships.
BUT, you want to make sure your audience is getting a good deal too.
At Cubicle to CEO®, our audience is financially independent women like you.
"We exist to serve women entrepreneurs," says Ellen. "At the end of the day, we want to ensure that the content we are putting in front of our people is benefiting their businesses. Every brand campaign has to pass that test before we go forward."
Celebrating Our Wins
As we reflect on this first quarter, we have far more wins than losses, so we're closing out this income report with a little celebration for ourselves.
In January, we participated in not one, not two, but THREE events!
The first was a vision-casting virtual workshop called 'Let's Get Intentional,' led by Ellen and some close friends, lovingly called "The Traveling Blazers."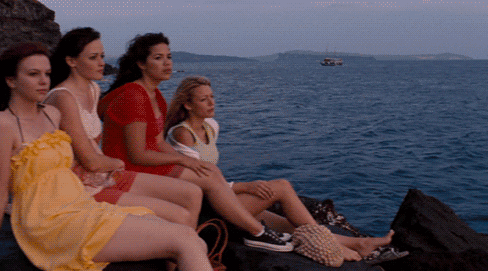 "Attendees accessed five different mini workshops and walked away with five wins in money, marketing, and mindset," says Ellen. "It reminded me of how impactful virtual events can be when you plan them with—no pun intended—intention."
Ellen also traveled out of state for two separate speaking engagements: one at the Creative Educator Conference in Dallas, followed by another at Elevate Summit in Nashville.
P.S. Ellen's fiance, Dustin, introduced her on stage at the Nashville conference, and it was ADORABLE (check out the links at the end of this blog for the Instagram reel)!
In February, Ellen took off for yet another speaking opportunity, this time at the Kendra Scott Women's Entrepreneurial Leadership Insitute's Women's Summit (try saying that five times fast).
"This was the first of many Austin trips this year, and it was absolutely incredible," Ellen shares.
We began March with a vision-casting team retreat—before Ellen headed back to Austin. This trip was even more productive, since Ellen visited the city during the South by Southwest week for multiple peripheral events and meet-ups.
First, and primarily, Ellen moderated a panel at Create and Cultivate's Future Summit (her very first, and hopefully not the last, CNC event).
"Every single person on that panel was incredibly inspiring, and I realized how much I really love being in this interviewer seat."
She also attended a private creator's dinner hosted by Kajabi (which provides multiple tools and services for online businesses). She met up with the founders of Norby ("our favorite platform for community building," says Ellen). And finally, she met a variety of creatives at a meetup designed for freelancing females.
"It was so much fun to meet other freelancers, because that's how I started my journey as an entrepreneur."
…and look at where we are now.
Financially Independent Women Think About the Future
Our final takeaway, and reminder, is this: financially independent women think about the long-term trajectory of their business.
Being an entrepreneur is no cakewalk. There are surprise turns and closed doors and curve-balls and other corny—but accurate—cliches… which is why you need to plan and prepare for the future.
"You shouldn't anticipate every single month or every single quarter to have this linear growth," Ellen advises. "There's going to be lots of ups and downs, but you have to have the the foresight to look into the future."
So, next time you make a big decision for your business, ask yourself, "How will this impact my business six months from now? Twelve months? Twenty-four moths?"
"When you make a big decision, sometimes you don't see the results right away. You just have to have that patience and that legacy mindset," says Ellen. "Sometimes it makes sense to take that temporary step back to spring forward."
So to all you fantastic financially independent women, happy spring! (Get it??)
Thank you to our sponsors:
Links mentioned in this episode: