In today's case study, money and mindset coach Erinn Bridgman reveals the ultimate wealth builder AND how she's used it to generate cash flow and set herself up to retire by 40: REAL ESTATE. 
Erinn and her husband, Brent, scaled their photography business to over six figures in two years, then used that capital to establish a real estate portfolio of $7 million! Erinn has a passion for empowering female entrepreneurs with tools and resources to build wealth, and today she's providing tangible tips to make this effective wealth-builder strategy accessible to us all.
BONUS: Erinn is offering our audience a great free resource to help you start preparing for your first investment property TODAY.
Erinn's Cubicle to CEO® Story
Before she had a real estate portfolio worth $7 million, Erinn worked in higher education.
In fact, Erinn was a resident director at a local university for four years, during which time she and Brent lived in a dorm with 150 women.
"Bless my amazing husband," she laughs.
However, Erinn knew all along that she wouldn't stay in higher education forever—and so did her boss.
"I remember my boss looking at me and saying, 'Erinn, you just can't work for people. You need to be your own boss.'"
Erinn replied, "You know what?… You're right."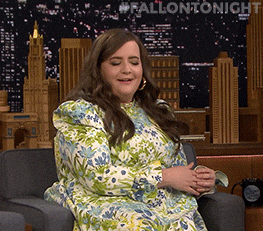 As a strengths-finder coach, Erinn believes in leveraging your strengths to create the life and business you want, and her story reflects this…
Erinn and Brent married in 2012, and they started their marriage like many of us: crippled by student loans.
"We had almost $100,000 in student debt," says Erinn. "But this is the beauty of entrepreneurship. We can go figure out how to make more money."
So, while sharing their home with 150 college women, Erinn and Brent built a scrappy but successful photography business on the side.
In 2013, they shot 6 weddings. In 2014, they shot 30.
After just two years, Erinn and Brent had established a six-figure income and the financial stability they needed to pursue the ultimate wealth builder.
"We said we could take this money and pay off one student loan or purchase an asset that would produce enough revenue to pay off all our student loans."
One week later, Erinn and Brent were under contract for their first rental.
Property #1: Erinn and Brent's First Rental
The Snapshot:
On July 24, 2014, Erinn and Brent bought their first property in Anderson, Indiana.
Here are the numbers…
Sales Price: $83,500
Cash Invested: $22,700 (down payment + renovations)
Annual Profit: $13,200
For those of us that are "ooohing" and "aaahing" at that screamin' deal, a quick disclaimer from Erinn: "It's small-town Indiana."
Price tag aside, there's a lot we can learn from Erinn and Brent's first investment, so let's dive in…
With no previous mortgage history, and since Erinn and Brent were purchasing a rental versus a primary residence, Erinn's dad had to cosign for the loan. But, the cost? That responsibility stayed with the Bridgmans.
Down Payment: $16,700 (20%)
Renovations: $6,000 (adding an apartment)
Erinn says this first home has been their best rental ever, and one of the reasons it's been so profitable is that she and Brent used $6,000 (plus a lot of sweat equity) to convert the garage into a separate apartment. 
"We were able to have one mortgage payment but two separate properties bringing in money."
If you can believe it, the numbers get even better…
On top of your mortgage, Erinn says, you'll need to consider expenses like property insurance taxes (PITI), capital expenditures (CapEx; costs to maintain the property), as well as vacancy (to supplement your income when the house has no tenants) when you buy a rental.
"With all that, the cost was $570," says Erinn (again, we are drooooling at these numbers).
As for profit, Erinn and Brent typically rented the house for $1,775 total ($275 per student, plus $675 for the apartment in the back of the house).
"We injected $22,700, and our annual profit was $13,200," says Erinn. "That's over a 50% annualized rate of return… That is insane! And, that is the power of real estate."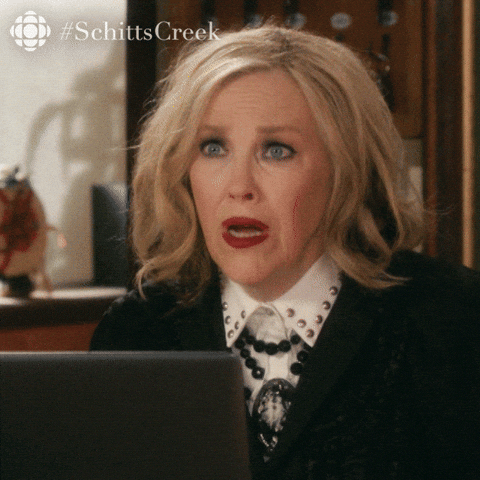 The Takeaways:
After five and a half years, Erinn and Brent walked away from their first wealth builder property with $66,000 in profit… but what did they do with the cash?
This scrappy couple used the profits in a few key ways, but their primary goal was to tackle that ASTRONOMICAL student debt.
"We really wanted to blitz down our debt, and this rental property paid our monthly student loan payments," says Erinn. "We would save up chunks of money and then pay off full loans based on the interest rate, size of the loan, and such."
Erinn and Brent also used the funds to pad savings for any potential maintenance or repair needs and cover some educational expenses as both pursued master's degrees. Occasionally, they were even able to pay for certain lifestyle costs with the profits.
Now, before you open a new tab and start scrolling through local listings, Erinn has some sage wisdom for us all…
"One thing we always say is 'fall in love with the numbers, not the house.'"
It's easy to browse through listing photos or walk through a home and think, "Wow… there is SO much potential here." But Erinn knows that numbers matter so much more than emotions and aspirations—in other words, the "wow" factors of a home.
In fact, Erinn believes so strongly in prioritizing those numbers that she and Brent developed a spreadsheet system to help inform their decisions. They plug in all the numbers and get a red, yellow, or green light. 
"Don't force the numbers," says Erinn. "We would rather pass on one hundred 'OK' deals than get stuck with one really bad deal."
Property #2: Erinn and Brent's First Home
The Snapshot:
In April 2016, Erinn and Brent bought their first home… as in their first home.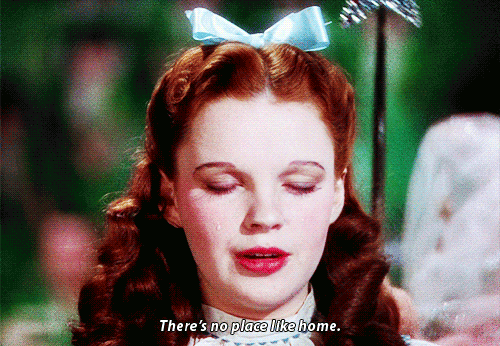 Once again, here are the numbers…
Sales Price: $150,000
Cash Invested: $85,000-$95,000 (down payment + renovations)
You might be wondering: what happened to the "Annual Profit" category?
Since Erinn and Brent live in this home, they aren't making money off of rent like they did with their first wealth builder buy. BUT that doesn't mean it isn't a wealth builder…
In fact, one could say Erinn and Brent got the equivalent of this home's sales price, $150K, back in CASH.
Let's break it down…
Like many entrepreneurs, Erinn and Brent picked a project for their first home. They followed the age-old advice of investors before them: "Buy the worst house on the best block." Then they made it beautiful.
"We used the cash from our photography business and sweat equity to force appreciation inside of our home," says Erinn.
"Forced appreciation," in short, means Erinn and Brent worked their butts off to increase the value of their home. They completed a series of renovations that, Erinn estimates, amounted to nearly HALF the home's value!
…then they got all that money back (AND SOME).
After two years and two rounds of renovations, Erinn and Brent applied for a home appraisal. The new value of their home was $307K! They literally doubled the value of their home!
The Takeaways:
Alright so CLEARLY the $70K-$80K Erinn and Brent invested in their primary residence was worth it. But, once again, this savvy couple didn't just pat themselves on the back and roll around in all that dough…
They made their money work for them.
After their appraisal, Erinn and Brent got something called a HELOC, otherwise known as a home equity line of credit.
"A HELOC gives you the ability to access the equity in your home," Erinn explains.
Since Erinn and Brent added SO MUCH value to their home, they were able to work with their local bank to access a portion of that equity in cash and use it for other investments.
This strategy—renovations, appraisal, HELOC, cash—is one of many that has allowed Erinn and Brent to pay off $100K+ student loans, build a real estate empire worth nearly $7 million, and even set themselves up to retire by 40. 
But, there's another important takeaway here…
"This takes a lot of discipline," says Erinn. "Our friends are out having fun or spending money on trips, and we're shooting weddings, tiling showers, spending on paint and grout and so on."
Erinn and Brent have applied a lot of savvy strategies to their wealth builder buys, but they've also sacrificed certain luxuries. However, those sacrifices have given this couple the freedom to live how they want to live in the future…
The Beauty of Real Estate: Cash Flow + Wealth Builder
Erinn is currently 35 years old, and in five years she plans to retire.
"This is the beauty of real estate," says Erinn. "Not only is it going to produce cash flow for you, but it also is going to produce long-term wealth-generating abilities."
By age 40, Erinn and her husband Brent plan to own 50-60 rental doors, which will afford them a monthly income of $25K and an annual income of $300K.
"I actually have this phrase called 'desirement,' not retirement," says Erinn. "It means my rental portfolio will cash flow my lifestyle. I'm going to do a lot of what I'm doing now, but I won't have the financial stress of figuring out how to pay for my day-to-day life."
Erinn loves her job. She loves coaching women and empowering them to be more financially free—a passion we here at Cubicle to CEO® certainly share. But, when her 'desirement' chapter arrives, Erinn won't have to work for the money anymore. In fact, her money will work for her.
"As entrepreneurs," says Ellen, "we have the luxury of viewing retirement not as an age but rather a financial milestone where the income from our assets equals the lifestyle we want to live."
Erinn is so passionate about helping female entrepreneurs pursue these wealth-builder strategies that she's even created a free resource for us all, with practical steps we can take today to start chasing that financial milestone, "desirement."
"It can feel really intimidating, but there are small things you can do over time that have huge results," says Erinn.
"Remember: it started with one door."
Thank you to our sponsors:
Connect with Erinn: