Tiffany Yu is a disability advocate.
She's the CEO & founder of Diversability, an award-winning social enterprise to elevate disability pride. She's a 3x TEDx speaker. She's been featured in well-known publications like The Guardian and Forbes.
And… she's a content creator.
As a TikTok API (Asian & Pacific Islander) Trailblazer and a LinkedIn Top Voice in Disability Advocacy, Tiffany has made a name for herself in the social media world. In fact, she brought in a whopping $100K+ in 2022 as a content creator.
But here's what's crazy about Tiffany's social media success—it's just a side hustle.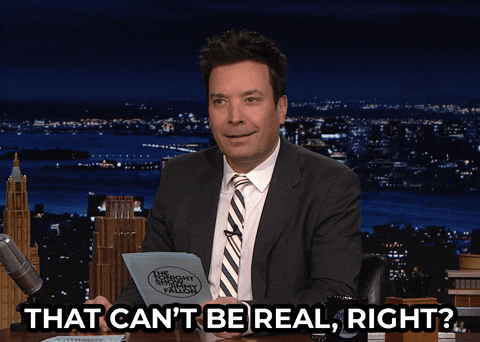 You heard right. Tiffany Yu made more than $100K as a content creator in 2022 outside of her full-time job. And today, she is revealing that revenue breakdown for us all!
Tiffany's Cubicle to CEO® Story
"The short version is that I got fired," says Tiffany.
But just for kicks, here's the long version…
After graduating from Georgetown in 2010, Tiffany started her career in investment banking (which was hot, hot, hot after the 2008 recession). She worked at Goldman Sachs for a few years, but even within the company, Tiffany bounced around.
"I actually made a non-traditional move to campus recruiting," she says. "That was the first transition."
From there, Tiffany continued to pivot.
She worked as a production assistant at Bloomberg (introducing the next Katie Couric!)…
She joined the investor relations team at a music startup co-founded by P Diddy (it's all about the Benjamins, baby)…
"So many pivots on the cubicle side of things," Tiffany laughs.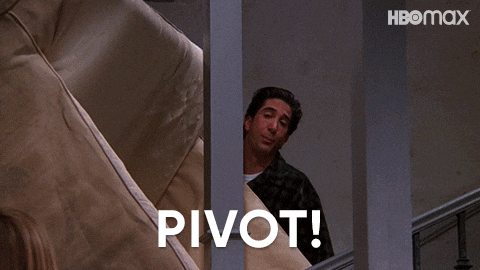 OK OK, let's fast forward…
"After a winding road, I got fired and told myself I would try out this Diversability thing," she says.
Maybe we should rewind…
At the age of nine, Tiffany Yu was involved in a serious car accident. She acquired a slew of injuries but ultimately walked away with a permanently paralyzed right arm… and without a father.
She also left the accident with another burden: shame.
"As the daughter of Asian immigrants, it was instilled in me not to share anything that might be seen as shameful."
The car accident, the death, the disability. In Tiffany's cultural upbringing, it all translated to shame.
"It seemed like our family had bad luck, and it would make other families not want to associate with us for fear that our bad luck would rub off," she explains. "So for 12 years, I didn't tell anyone about the car accident."
Not only did this decision exacerbate Tiffany's PTSD, but it gave other people space to make their own assumptions about Tiffany.
"By not owning my story, I was not only keeping track of a lot of lies, but I was also letting other people define my story," she shares.
Then, in 2009, Tiffany made a bold decision: she took back control of her story and became a disability advocate.
"I wanted to share my story and wondered if other people like me were looking for a way to know their stories matter, too."
That was the beginning of Diversability.
Throughout the years, Diverseability experienced its own range of pivots, starting as a university club in 2009, then a Meetup-like group for a period… but eventually, Tiffany decided to pursue it as a business.
Today, Diversability is a community of nearly 5K disability advocates that have contributed $170K to disability initiatives and hosted more than 100 events across the nation.
Diversability has made leaps and bounds since those university club days… but it's been a long road.
Maintaining Balance as a Disability Advocate + Content Creator
The first couple of years after losing her job and diving into disability advocacy full-time, Tiffany was working her a** off.
"I was a very scrappy entrepreneur," she says. "I was Airbnb-ing out my bedroom when I was traveling, I was an extra in commercials, I was selling jewelry… I was doing so many things, because a lot of advocacy work pays $0."
Eventually, Tiffany realized content creation could help her extend the reach of her business, but she learned quickly that there had to be balance.
"In the beginning, it was all, 'Here's disability advocacy content' or 'here's how I navigate life as someone who has a paralyzed arm,'" she says. "Now my content is like, 'Hey, here's a cool event I went to!'"
For Tiffany's sake, content creation couldn't be solely about Diversability. It had to be for her.
"I see content creation as an extension of my disability advocacy, but also a place where I can go expand my creative outlets," she shares. "I think has been important for my mental health."
Today, social media is a separate space where Tiffany can be herself—and make a little extra cash.
The Case Study: How This Disability Advocate's Side Hustle Made $100K+
In 2022, Tiffany made more than $100K as a content creator as a side hustle.
Here's the breakdown…
…and here's the deep dive…
Brand Partnerships: 60% – $60,935
In 2019, Tiffany got her very first brand partnership… with Twitter and Instagram.
It was a campaign seeking creators that would sign a pledge, making a commitment to diversity, equity, and inclusion. They wanted one static post, one set of stories, and two tweets.
Initially, the client offered Tiffany $3,500. She thought to herself, "How much would this be worth for me to take time away from my disability advocacy work?"
"I went back and said, 'I can do this for $5,000,' and they said, 'Okay.'"
First of all, way to go, Tiffany!
Second, not every brand partnership has looked like this one.
When that first deal came along, Tiffany had 10,000 total followers between Instagram and Twitter. One year later, she received her first TikTok deal. She had 45,000 followers… and TikTok offered $2,000.
"When I got that invitation, I reached out to a couple of other TikTok friends, and they all told me, 'Yeah, $200 to $500 is good.' I was like, 'But… I have so many followers!'"
In fact, after four years of building her social media presence, this dual disability advocate and content creator has 29,000 followers on Instagram and 118,000 followers on TikTok (FUN FACT: Our founder Ellen Yin shared a month-by-month recap of exactly what Instagram paid her in 2022 when she too had 29,000 followers—listen to the bonus podcast episode here!).
But context is everything.
"It seems big, but I have more engagement and better views on Instagram," Tiffany shares. "I think Instagram is a stickier audience."
This said, settling on a price is NOT EASY for content creators.
Tiffany has an influencer manager to help her navigate pricing deliverables now, but earlier in her career, she received a helpful tip from a fellow creator…
"Itemize all of your digital assets and put a price on them… literally every digital asset."
How much is an Instagram story?
A link-in-bio?
An Instagram reel?
A pinned post?
"I didn't plan on sharing that rate card with anyone. It was just for my own internal barometer."
Additionally, Tiffany has used resources like Clara for Creators to help inform her prices (Ellen describes Clara as "'Glassdoor'…but for content creators").
"There was a pretty well-known brand, another social media platform, looking to do a deal and offered $1,400. That's WELL below anything I had done, but I went onto Clara and people who had larger followings than me were all doing deals at that rate."
Tiffany figured the company had probably only budgeted $1,400, and since she wanted their name in her portfolio, she took the deal.
"I always start with, 'What's your budget?'" She says.
BUT, Tiffany also asks what the project is worth to her.
"I'm a part-time creator. My arm is paralyzed. I take all that into account," says Tiffany. "Sometimes, brands will say, 'Other creators are charging this,' and I'm like, 'Well, that's great. That's what they're willing to do this for… and this is what I'm willing to do it for.'"
Creator Programs: 35% – $38,027
Quick Note: Creator programs for social media offer monetary incentives for creators to keep them active (ie. creating content) on a designated platform.
Within this category, the bulk of Tiffany's revenue came from two sources: LinkedIn and TikTok.
If you haven't heard of the LinkedIn Creator program, don't worry, we hadn't either. Actually, it's still relatively new (basically a toddler).
"It was called the LinkedIn Creator Accelerator program, and I was in their inaugural class," Tiffany explains. "My project was a 10-part LinkedIn Live series called 'Disability Employment Works.'"
LinkedIn accepted Tiffany's proposal… and awarded her a $15-$20K grant.
"I think all of these different platforms are seeing the value of creators creating content," Tiffany shares.
The proof is in the numbers! Tiffany watched the LinkedIn Creator page skyrocket to a million followers only a year after launching.
The other significant bulk of this 35% was a $15K deal from TikTok… ish. This particular program wasn't hosted by TikTok, but it was specifically designed for TikTok content.
The assignment: to educate people.
"I'm what you would call a creator educator," says Tiffany. "I was doing a lot of research around the history of different laws and such that exist in disability, and everything was researched with sources."
As an established disability advocate and content creator, Tiffany had a large enough following to work with a dedicated rep in this program who would help ensure her success. That following has opened up other opportunities for her too…
User-Generated Content: 5% – $6,981
User-generated content (UGC) is essentially when you create content and give a brand the ability to use that content.
In other words, you're just creating the content, not distributing it.
"There were three UGC-type deals, where I made all the content, but it never needed to show up on my channels," says Tiffany.
"One showcased how I create content as someone who has an upper extremity disability…
"One was about my mental health journey…
"And… I can't remember the last one," Tiffany laughs.
However, Tiffany feels that a better word for this remaining 5% of her revenue would be "features," because she acquired these deals not necessarily because of her content, but because of her "personal brand equity."
"I got paid $10,000, because someone wanted to use a picture of me on their social media page," she shares.
In this deal, the company that reached out did all the legwork. Tiffany had already made a name for herself as a disability advocate and amassed a significant following as a content creator.
She didn't have to create any content… she just had to lend her voice (or rather, her face).
"They saw value in 'Tiffany Yu equity' and wanted that on their feed," she explains.
At this point, some of you might be sitting on the other side of this screen thinking, "My face isn't worth $10K."
First of all, be kind to yourself!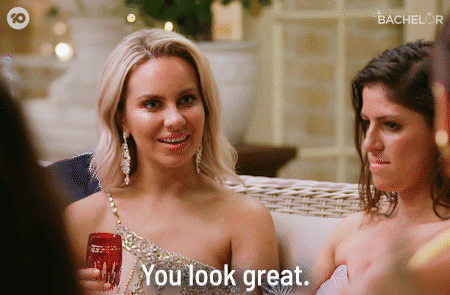 But second, we hear you, and Tiffany has a message for you…
"I just want to highlight that this DID NOT happen randomly," she says. "I call myself a 14-year overnight success story. I spent many, many years sharing the same things in person that I share now on social media."
Maybe you're only one, two, or five years into your journey… Keep at it.
"As you continue to invest in your personal brand, you're going to build equity… and there's a price associated with that equity."
3 Quick Tips for Content Creator Newbies
If you're just starting your content creator side gig, Tiffany has three final pieces of advice.
1. Let people know you're open to brand deals – Tiffany's website has an entire page devoted to partnerships, including examples of brand partnerships she's done in previous years.
2. Check out influencer marketplaces – Obvious.ly, Aspire, Influenster. There are several sites you can use to find brands that are looking for creators to work with and get a couple of those first deals under your belt.
3. Make sure you're creating content a brand could fit in – Brands like working with content creators, because the ads don't feel like ads. By regularly posting content that brands can naturally fit within (and your audience is already receptive to), you'll attract more partnerships.
Thank you to our sponsors:
Connect with Tiffany:
Take a look at the tools + links mentioned in this episode!