AI tools can feel scary to many entrepreneurs, but whether we like it or not, they're here to stay… so maybe it's time we face our fears.
Creator of Female Founder World, Jasmine Garnsworthy supports thousands of entrepreneurial women with a densely informative weekly newsletter and IRL events all over the US.
…and she is the only full-time employee on her team.
How does she do it? AI tools.
Jasmine believes that women in business should not only accept that AI tools are part of our future, but that we should lean into the conversation.
"AI is the next industrial revolution that is going to change the way that we work," says Jasmine, "and more women need to be at the forefront."
Today, Jasmine shares three of the best AI tools that she personally uses in her business and explains how you can use these tools to save time and money!
Jasmine's Cubicle to CEO® Story
Jasmine started in media at a once-petite blog geared towards young moms and Gen X women.
"That company, Mamamia, is now the biggest independent publishing company in Australia," she says, "so that really jumpstarted my career."
Jasmine moved on to be an editor at PopSugar at age 22, then later traveled across the globe for a job with StyleCaster in the Big Apple.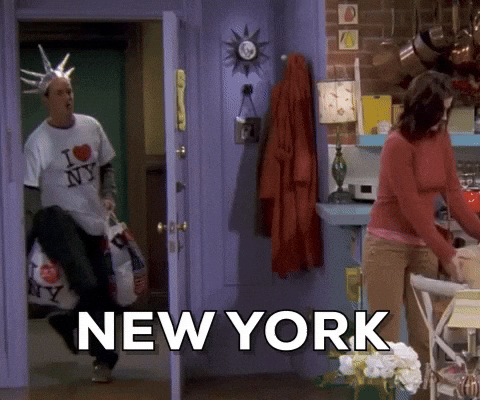 "That's where I started to take this entrepreneurial journey more seriously," she says.
Jasmine always wanted to start her own business, but she wasn't sure what she wanted to do. She launched and led a tech company for a while. Later, she started a beauty company.
"I tried so many things," she laughs. "It was like spaghetti against the wall. Let's see what sticks!"
Jasmine was also consulting and networking with a variety of UN women and female founders. She'd been writing about their businesses as an editor and had built up this robust community while building her own business.
One day, she had a light-bulb moment. Why not ask this community for business advice?
"Since I come from a media background, I'm all about amplifying things and sharing knowledge," she says. "So I opened it up to my Instagram community and said, 'If you're having similar questions—because it's 2020, and we're all hitting roadblocks in our businesses—let's help each other.'"
According to Jasmine, "it snowballed from there."
Jasmine's business, a media company called Female Founder World, consists of a large community of strong female founders, a popular newsletter that's grown to 20K subscribers in one year, and multiple events every year across the US.
In fact, Jasmine's most recent event, in recognition of International Women's Day, was at the Museum of Ice Cream in NYC. It featured founders of big-name brands like Blueland, Golde, and Dame… and hundreds of women attended.
PAUSE. Surely this bad-ass businesswoman has amassed a large team of writers, designers, assistants, coordinators, and so on and so forth… nope.
"I am a team of one, plus a part-time content coordinator [and some occasional contractors/freelancers]," Jasmine explains. "We pulled all that off with a really small team, and it was absolutely insane and amazing."
Oh, she also had a six-week-old baby. *Mic drop*
To clarify, Jasmine is no superhero (but, for the record, we think she'd look great in a cape). She's an average entrepreneur just like the rest of us.
So… what is her secret?
Jasmine's Content Workflow Secret: AI Tools
According to Jasmine, AI tools have been a "game-changer" for her business.
Not only does she organize HUGE events every year with her scrappy team, but she also puts out a lot of content… like… A LOT.
Posting across Instagram and Tiktok daily
Putting out a podcast every week
Hosting an event almost monthly
Sending a massive newsletter every two weeks
Btw, Jasmine's newsletter has grown—organically, we should add—to 20K subscribers in just ONE YEAR. (She talks all about the strategies she used to grow her list in the podcast episode. Visit the top of this blog post to listen!)
AND (no, we're not done), Jasmine has a community on Geneva with more than 1,000 female founders, within which she hosts community workshops every couple of weeks.
"So there is a lot going on in terms of content," she concludes. (No kidding!)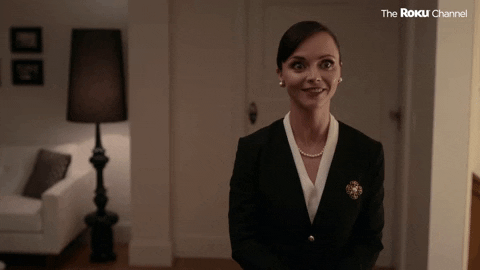 All this said, it makes sense why Jasmine sought help to keep the wheels of her business turning, and she found that help in AI tools.
"I would think of AI as a junior admin/content assistant," says Jasmine.
"I haven't gotten to a point where I would feel comfortable publishing something without a human in the loop, but it is incredible for that idea generation, for admin tasks, for getting the bulk of a first draft done, etc."
Jasmine estimates that these "junior assistants" save her a whole day's work each week, which is why she recommends other entrepreneurs and business owners invite them into their teams.
Jasmine's Top 3 Best AI Tools
If you've heard the recent buzz around ChatGPT, you're already a little familiar with the AI movement… but there's SO MUCH MORE.
"There are dozens of AI tools that creative solopreneurs should be using in their businesses," she shares. "I am assuming a lot of your listeners are like me, and they just need a few ways to make their life easier. That's definitely the way I use AI."
Before we get too into the weeds (don't worry, we won't get too techy here), these AI tools are available for FREEEEEEEEE.
ChatGPT is (unsurprisingly) the first on Jasmine's list of best AI tools. Here's why…
ChatGPT
ChatGPT is an AI-powered chatbot that allows users to plug in prompts and questions and then generate a human-ish response. It's like a little robot copywriter.
"When you think about how to use AI for content, I think the lowest hanging fruit is ChatGPT for copywriting," says Jasmine. "Everyone is trying it."
Initially, ChatGPT will produce content that is pretty generic. BUT like any good junior assistant, there's room for improvement.
"When you first start using ChatGPT, the stuff that is fed to you is not super high value," says Jasmine. "It's valuable when you understand how to use the prompts properly to manipulate the tone of voice."
Our founder, Ellen Yin, summarizes this point well, "The output you get from a tool like this is dependent on the quality of the inputs."
For instance, when Jasmine uses ChatGPT for her newsletters, she provides a previous newsletter with the sound and style she wants.
"You brief ChatGPT in the same way you would brief a content assistant," she explains. "You can just imagine how much time and energy ChatGPT is saving in terms of publishing the style of content you want that resonates with your audience," she adds.
Jasmine is quick to acknowledge that this is where conversations regarding the ethical implications of ChatGPT come into play…
Who's voice are you replicating? Your own? Or, are you copying and pasting someone else's work?
Of course, we're oversimplifying a complex—and VERY worthwhile—conversation. But in Jasmine's case, the prompts she's entering into ChatGPT (the "original" voice she wants to replicate) are her own… and it has been a major help.
"There are ethical implications in this, but I think it's important for female founders to understand what other people are doing and what the opportunities are for these efficiencies," she adds.
DALL-E 2
When it comes to social media, images are essential, and if you don't have a graphic designer on your team, you might be a little stuck… or are you??
DALL-E 2 is another of Jasmine's favorite AI tools, because it has the ability to create realistic imagery from a mere description!
Jasmine uses DALL-E 2 to generate content background images for social media posts.
"We have a lot of Instagram content that is infographics where we're sharing business tips, breakdowns of the news, stories about different founders in our community, or screenshots of tweets with a background… and we're creating that content all the time."
Jasmine's brand consists of a lot of purple skies with clouds, and early on in her business, she paid a graphic designer to source or create a series of purple-y background treatments for her Instagram posts…
Then, she found DALL-E 2.
Two quick disclaimers…
First, the resolution on images from this AI tool isn't particularly high, BUT Jasmine says they're great background imagery for social media posts.
Second, like ChatGPT, the output of DALL-E 2 is entirely dependent on the inputs.
Otter.ai
Jasmine's third and final best AI tool is Otter.ai.
Otter.ai operates as an assistant would during a virtual meeting. It transcribes calls in real time, records the audio, takes meeting notes, shares slides… it basically summarizes the whole call so everyone on your team knows what's up…
But, if you remember, Jasmine is part of a team of just TWO people.
It doesn't take more than a quick call or email to catch one person up, so she's learned to utilize Otter.ai in a different way.
"We host workshops all the time. It's one of our programming pillars that we offer to the Female Founder World community," she says.
"After the workshops, we want to send a summary of what was discussed, and I don't want to sit there for two hours after the call and do that… so we use Otter.ai."
Again, Jasmine says there is still a "human in the loop." She has to check for grammatical and spelling errors and edit accordingly (which, btw, you can also automate with tools like QuillBot).
BUT even with that remaining step, she still saves a ridiculous amount of time in her content creation process with this AI tool… and maybe you can too.
It's Time to Join the Conversation
Change is hard, ladies. We know it.
But, change is also soooooooo exciting. There are opportunities for growth and efficiency and all kinds of beautiful things in change… if we're open to them.
"Whether or not I am someone who is adopting the technology and making the most of these efficiencies, the changes are coming," says Jasmine.
"I think women have been hesitant to get involved in these conversations… but then you don't get to shape what that future looks like."
So, what if we approached change with that empowered, future-shaping perspective?
Jasmine says there aren't many women in the AI space currently, but Rachel Woods is one of them. Rachel is teaching other women about AI tools through her platform, the AI Exchange. (In fact, Jasmine figured out how to use Otter.ai for her workshops through Rachel Woods' newsletter.)
For those who are ready to dip their toes in the world of AI, Jasmine says the AI Exchange is a great place to start.
"I think it's super important to say that the lens I am bringing to this is not some tech professional who is deep in the weeds on AI," Jasmine shares.
"I am an entrepreneur and a content creator and someone trying to build a business who does not have a lot of time and who is putting out a lot of content who has found really practical ways to use these platforms that help me."
At the end of the day, we're all just like Jasmine.
We're looking for tools and resources that will help us transition from a cubicle to a dream role as the CEO of our own blossoming business.
…and maybe AI tools can help.
Thank you to our sponsors:
Watch The Road to RISE Documentary by Comcast RISE!
Manage all your social media accounts + access in-depth social analytics you can't find anywhere else with Metricool! Sign up for your forever FREE account and try premium features free for 30 days when you visit metricool.com & use code 'CEO.'
Whenever you think of gifting, think Ama & Akua! Get 10% off your first order of these beautifully curated gift boxes featuring products from BIPOC and LGBTQ+ creators when you use code 'CEO' at amaandakua.com.
Connect with Jasmine:
Take a look at the tools + links mentioned in this episode!