After putting her own spin on the popular "know, like, trust" marketing formula, successful CEO Merel Kriegsman crafted a single email that generated $500K for her business. We got all the deets on her effective newsletter strategy, including the LITERAL EMAIL that made her half a million…
Trust us… you guys are going to LOVE her.
Women's wealth advocate and elite business mentor, Merel Kriegsman has helped 1,000+ women harness their full potential and step into self-funded wealth. Her brilliant advice has been featured everywhere from Forbes to CBS News, and most recently… Cubicle to CEO®!
Merel is strong, fierce, ambitious… and she's challenging us to be the same.
In this case study, we discover the formula behind ONE email that brought in 30 high-quality leads and generated half a million dollars for this self-made "Millionaire Matriarch."
PLUS she's giving you a word-for-word copy of this very email, where you can not only browse but also participate in conversation with Merel herself.
Merel's Cubicle to CEO® Story
Merel's career history has quite the range, all the way from a maid in Germany to the opera.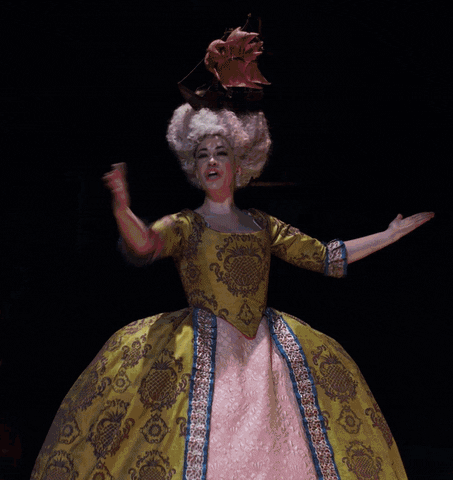 Of course, the natural next step in Merel's career was… wealth advocate and business mentor??
As a matter of fact, Merel says her past life as a successful opera singer prepared her well for a future in business.
"We're constantly visible, we're using our voices, we're trying to understand what moves people," says Merel. "I just took that and transferred it right into being a business owner, creating pitches that give people full body chills the same way I would on a stage."
As a deeply creative soul, it's no surprise that Merel's business strategies continue to rely on art and emotion as a means of compelling people… and as the title of this case study reveals, the strategy is serving her well.
Merel's Newsletter Strategy: Crafting a Creative Brief
A creative brief is a short document, frequently created by consultants and project managers for a client, to communicate the strategy and details behind a creative project. In fact, we've seen many creative briefs here at Cubicle to CEO®!
But a creative brief for a newsletter? …This was a new concept to us.
"If you're familiar with British baking shows, they're always like, 'These are your ingredients, now create this artwork!'" says Merel. "That's exactly what I did with the newsletter."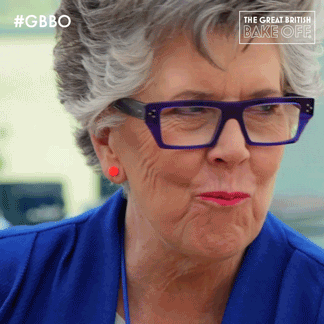 [Note to self: Resist the urge to stop reading and turn on The Great British Bake Off!]
So, how exactly does Merel create a creative brief for her newsletters?…
"How do you want to make people FEEL?"
For many of us, buying is an emotion-based decision (anyone else a fan of retail therapy?), and yet we often use logic and information to attract customers.
Merel, however, has taken a different approach. 
"I use art to not speak to their intellect but just go straight to the heart," says Merel.
Instead of appealing to a buyer's brain, Merel uses soul-stirring messages—wealth prayers, poems, and deep reflections—to reach her audience on an emotional level.
… and it works.
"After a few months on my email list, people already feel transformed," says Merel. "They haven't actually spent $1 with my company, but they have gone through all these feelings and emotions and shifts of perception. Working together is like, 'Yes, please!'"
Merel admits she doesn't work well with structure and rigidity, but she does use a fairly well-known "know, like, trust" formula to create her newsletters.
Unsurprisingly, however, she adds her own spin…
Merel's Elevated "Know, Like, Trust" Formula
We've already alluded to the fact that many subscribers on Merel's email list take MONTHS to finally spend money on her services. So when Merel creates a newsletter, her primary goal is not necessarily to make a sale right away, but rather to elicit a response.
"It's like looking at like the overall large conversion and chopping it into what I call micro-conversions," she says.
A micro-conversion can take many forms…
People replying to an email newsletter
People re-posting a snippet of your email newsletter with some of their own thoughts and tagging you
Somebody DM'ing to say, "So-and-so is on your email list and forwarded your email to me. I want to give you my personal opinion!"
To get these "micro-conversions" (i.e. a response), Merel uses the established "know, like, trust" marketing concept as her foundation.
The idea behind the "know, like, trust" formula is you want people to understand, believe in, and identify with your brand. But, Merel steps this concept up a notch…
Not only is she seeking to convey her own identity, but she's trying to get to know the reader too.
"When you work with people in higher-end containers like coaching packages, it's identity-shaping, identity-shifting work," she explains. "It's really important for you to know the person you're going to embark on a journey with."
With this in mind, Merel says the best newsletters are conversation-starters, and the "know, like, trust" formula helps her craft a thoughtful invitation to begin getting to know one another.
Know → Consistency
Step One: Introduce yourself… then stick around.
If you want your customers to understand who you are and what you're all about, you have to show up… again… and again… and again.
This sounds simple, and perhaps obvious, but it's a crucial piece of the "know, like, trust" formula.
"People can't get to know you unless you show up and are visible," says Merel. "In this case, in their inbox consistently."
Like / Love → Intimacy
"Can we make it a 'love' factor?" Merel laughs.
Merel jokingly refers to email newsletters as "the magazine called 'You'"—and for good reason! This is your opportunity to help subscribers understand not only what you do, but who you are.
"Create intimacy through sharing your personality—in whatever way suits you," says Merel.
This could mean discussing intimate details about your life (Merel, for example, has frequently talked about home-birthing her three daughters) or more business-oriented details.
"Let us in by showing a big experiment you're running and all the things you're learning," she says. "We get to understand how your brain works and the lens with which you look at your craft."
Trust → Credibility
The final piece of the "know, like, trust" puzzle involves sharing credibility so your readers see you as reliable and trustworthy. Unfortunately, this is easier said than done.
"Most women struggle with what I call 'credibility amnesia,'" says Merel. "We forget how much credibility we actually have, and we forget to consistently put it out there."
To combat "credibility amnesia," Merel has a homework assignment for us all: "Create a long list of 25–35 things that give you credibility, all the things that you've ever done that just make you a badass human being."
Again, this does not necessarily have to be business-related. Remember Merel's birth stories? Talk about your "business baby" instead!
The goal is to help your readers see you as a real person they can trust.
Merel encourages her clients to create their own credibility lists, to keep them close, and to weave those stories into their newsletters too.
"It's not only so your audience can start trusting you, but also to remind yourself every day of how awesome you are!"
Alright. We know what you're thinking. Where is this spectacular $500K email we've heard so much about??
The time has come!
Details of THE $500K Email
The Subscriber List
Contrary to what you may have assumed, Merel's list of subscribers at the time of this email was relatively modest. In fact, it was only a couple of years old and had less than 2,000 names.
The quality of those leads, however, made all the difference.
"These were connections that came primarily from guest teaching in other people's communities," says Merel.
Merel says there is a "transfer of credibility" that happens when you join another leader's community. As we established earlier, the coaching industry involves identity-shaping work, so trust is essential for those professional relationships.
"There is a lot of trust-building that happens when somebody says, 'I want to present this person to you,'" says Merel. "My best clients have come from being in front of other people's audiences."
Thanks to a subscriber list built through strong connections, Merel was able to get 30 quality leads for sales calls from this single email.
The Subject Line
According to Merel, your email subject line needs to accomplish one thing…
"It doesn't have to be a summary of what's inside…
It doesn't need to be a promise…
It doesn't need to tell a story…
It just needs to be interesting enough to get them to open it up."
PERIOD.
In this particular email, the subject line read, "only 1%? Ugh… (I need you to change this!)"
"It refers to stats that tell us only a tiny, tiny, TINY percentage of women ever reach the seven-figure mark in business," she explains.
Merel had recently shared with her own community that her clients, a group of roughly 125 women, brought in a combined added revenue that year of $25M. When she announced this accomplishment, the response was… disbelief.
"Everybody was like, 'Wait, either you must be lying or…what are you doing?!'"
The reality, she explains, is $25M spread out over 125 women isn't that much. The issue is that we assume otherwise.
Sure, there was a time in the online space when a woman making seven figures was an anomaly… but that time is loooooooooong gone. (*quick applause for the ladies*)
"The whole email talks about how are we going to change this," says Merel. "It's basically a call to arms… but for entrepreneurship and women getting past that seven-figure mark together."
AND IT WORKED.
The Call-to-Action
In Merel's impressive $500K email, there were two hyperlinked CTAs…
"The Minimalist Millionaire Collective."
AND
"Enrollment closes next week."
Merel is the first to admit that the CTAs were "not thrilling," but it didn't matter, because the email itself certainly was. In fact, Merel is a big fan of sending email newsletters from time to time with no CTA at all.
"Not every email has to have a CTA, contrary to industry advice," she says. "Sometimes I'm just vulnerable in saying this story really mattered to me, and it gets lots of replies. People like sharing a similar story when you've shared something with them."
Keep in mind, Merel's primary goal with these emails is to elicit a response and not necessarily a sale.
Above all, Merel wants to see women succeed, whether they join her community of wealthy women or simply send her a DM saying they were moved by her words. As a business built by women and for women, we share her sentiment.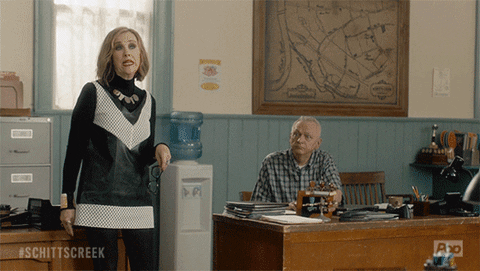 With that, we'll close this case study not with our own CTA—or even our own words—but with a rousing speech from Merel herself.
Below is the LITERAL closing of Merel's $500K email.
If you'd like to read the full email (and others that have performed well for Merel), click here to access the content and converse with Merel about what worked and what didn't.
Consider these final words an invitation to support your fellow female entrepreneurs and to believe in yourself…
"And remember…
Aim high.
Give yourself time.

And let's turn 1% into something so much bigger, we'll have the kind of wealth and leverage that can steer the fate of humanity.
XO,
Merel"
Thank you to our sponsors:
Watch The Road to RISE Documentary by Comcast RISE!
Manage all your social media accounts + access in-depth social analytics you can't find anywhere else with Metricool! Sign up for your forever FREE account and try premium features free for 30 days when you visit metricool.com & use code 'CEO.'
Whenever you think of gifting, think Ama & Akua! Get 10% off your first order of these beautifully curated gift boxes featuring products from BIPOC and LGBTQ+ creators when you use code 'CEO' at amaandakua.com.
Connect with Merel: