In today's case study, award-winning small business PR coach Gloria Chou reveals how her choice to reject trending "bro-marketing" tactics increased sales in her latest launch and cut her refund rates in half!
Gloria's #1 mission is to equip founders—especially those who have been marginalized and underrepresented—with PR campaigns and tactics to expand their reach and scale their businesses…without breaking the bank.
She has helped more than 10,000+ small businesses generate a combined one billion free, organic views for their businesses in top-tier outlets like the New York Times, Forbes, and more.
In other words, Gloria is ALL about people.
This said, Gloria was more than happy to share with us six ethical marketing tips she substituted for bro-marketing trends that helped grow her own business—and may help grow yours too.
Gloria's Cubicle to CEO® Story
As a former US diplomat, Gloria's past life in the cubicle was pretty comfortable… or so it seemed.
"On the outside, I had a picture-perfect life. I got to travel. I got to work abroad. I was looking at a very comfortable career," says Gloria, "but I was deeply miserable."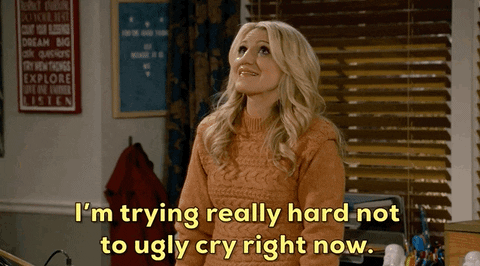 Gloria applied to hundreds of jobs to try and transition out of her government position… but she knew all along what she really wanted to do.
"I wanted to work in PR," she says. "I love seeing people win."
Unfortunately, Gloria had no experience creating PR campaigns. So, she killed her ego, moved home, got back on unemployment… then picked up the phone and started cold-calling.
"I started my PR literally googling the newsroom of the New York Times operator, dialing 0, and then convincing that person to pass me on to the next person," she laughs.
What Gloria didn't know then was that her lack of established PR experience would become her superpower.
"Cold-calling thousands of times and getting rejected, phone slammed in my face, is how I came up with my CPR pitching method that I now teach to entrepreneurs," she explains.
Without a formal background in the industry, Gloria became a self-taught PR expert, and her untraditional—yet proven—PR campaigns and tactics have allowed her own clients to gain top-tier media placements without hiring an agency.
Today, Gloria continues to go against the grain. And guess what? It's paying off.
What Happened When Gloria Ignored "Bro-Marketing" Trends
It doesn't always pay to follow the trends, and Gloria Chou is PROOF.
In the most recent launch of her signature program, PR Starter Pack, Gloria said "bye-bye" to the popular "bro-marketing" tactics we've been taught to repeat.
Bro-marketing refers to manipulative marketing tactics that pressure consumers to BUY NOW. Sounds sleazy? Yeah, we know… and yet they're incredibly popular.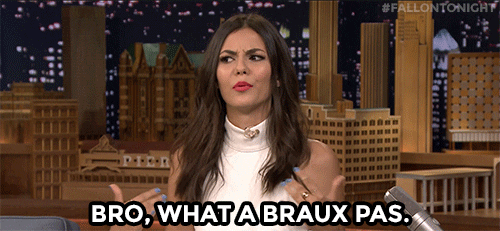 But, Gloria decided that wasn't enough.
After rejecting several bro-marketing tactics, not only did she INCREASE her revenue… but she cut her refund rates in half!
The first launch occurred in February of 2022; the second, in October of 2022.
The first launch made $108K; the second, $122K. Pretty impressive for eight months later, right? … well, there's more.
The second launch of PR Starter Pack cut the refund rate in half…
The show-up rate increased by 25%…
The launch generated more upsells…
Oh, and did we mention the ad spend was the same?
As if these data points weren't attractive enough, the October 2022 launch also had a more positive impact on Gloria's relationship with her students as well as her own mental health.
So… what happened?
Gloria's "Anti-Bro-Marketing" Approach: 6 Ethical Marketing Tips
The difference between Gloria's February 2022 launch and her October 2022 launch is not simply a difference in marketing strategies. Gloria adopted a new mindset.
Instead of focusing on the trending bro-marketing tactics that would (theoretically) reel in the cash, Gloria returned to her roots. She chose new, ethical marketing strategies that would build up the people she set out to serve.
1. Reveal prices upfront
To get people to stick around until the end of a webinar, bro-marketing teaches us to incentivize prospective customers…
Stay on and discover the five secrets to…
For a limited time…
Win an iPad!
Gloria realized that she too had blindly bought into the status quo—by waiting until the end of her webinar to reveal the price of her signature program. Fortunately, her ethical copywriter advised her to try something new: state her prices upfront.
"I literally say, 'I know some of you might leave, but here is what I will show you at the end,'" Gloria explains. "No matter if you join or not, I will still give the value that I promise when you sign up for the webinar."
Gloria decided to be transparent, and confident, in her offerings, and while some people did excuse themselves, many stayed.
"I think as course creators we just want everyone to love us," says Gloria. "You have to lean into the space where you're not trying to attract every person. You only want the 'hell yes' people."
2. Remove the value stack
The value stack is the itemized list of all the different features/benefits you'll receive by purchasing someone's offer. They assign a value to each of those items and then slash the total price, so it seems like a great deal.
Think infomercial. "Buy this $1,000 offer today for JUST $19.99!"
Gloria asked herself why she'd opted for this bro-marketing strategy in the past and realized she had just copied and pasted a popular trend. The reality, however, was it felt manipulative… and it didn't really work.
"You're basically making the assumption that your audience only cares about saving money, and that's absolutely not true," says Gloria.
When people buy from a place of FOMO, they'll request a refund.
When people buy from a place of intent, they'll experience transformation.
"I would only attract people who bought my program because they're getting a deal… but maybe the program is not for them," Gloria shares. "I don't want anyone in my course that's not going to experience transformation."
3. Increase support without increasing prices
As business owners, we want to make money. DUH.
But, sometimes the pursuit of more money comes at a cost to ourselves…
Three and a half weeks before her February 2022 launch, Gloria had a massive abdominal surgery to remove an 11-centimeter fibroid in her uterus. And after three days in recovery, she went back to work.
"I made myself work with staples because my goal was a six-figure launch," says Gloria. "And, guess what? I did it!… and it felt freaking awful."
Gloria suffered a complete mental breakdown. She had reached her goals… but at the expense of her own health and happiness.
"The more money I made, the less happy I became," she says. "The reason was I was just chasing a number and got further and further from my 'why,' which is to make women of color and BIPOC founders feel seen—even if there's no monetary return."
Gloria had been brainwashed by the bro-marketing battle cry to make more money at all costs. When she recognized this disconnect, she immediately made a change.
In the October 2022 launch, she added monthly workshop-style training calls—at no extra cost.
"I just love being on those calls. I feel like it gives me energy."
As business owners, we want to make money. But as entrepreneurs, we have to strike a balance between making money and staying close to our "why."
4. Give people more community vs. more content
"Throw your course in the trash!"
This is advice Gloria literally emailed to her subscribers–not because she felt their course material lacked good content, but because there's too much already.
"We are saturated with content," says Gloria. "People don't want more content. They just want to know they're not alone in this journey."
People want more community, NOT more content.
With this in mind, Gloria has made it a habit in her business to connect her contacts with one another—and often.
"A lot of people say if you connect everyone, they don't need you anymore. They're just going to leave you," says Gloria. "I actually find that the more you connect people and make them feel seen, the more they have a common value to rally around, which is being a member of your community."
5. Request feedback from the "hell no" people
No one likes to be rejected… but what if we approached rejection as an opportunity?
"I think as entrepreneurs we're afraid to admit we have something that could be lacking," Gloria admits. "It took me forever to have a feedback loop for people who didn't buy, and that was just me closing myself off to growth."
Gloria saw an opportunity to identify the gaps in her messaging and improve her course… by contacting the people who rejected her.
"As entrepreneurs, when people ask for refunds, it's like, 'OUCH.' It hurts… but that's actually the best feedback you're ever going to get," she shares. "Opening myself up to feedback in calls, emails, surveys… it's a gold mine of information."
By leaning into those conversations, Gloria was able to improve her course, not to attract the people who weren't interested, but to better serve the people who were.
"Remember, the whole point is not to convert everyone," she says. "It's how can I get my messaging even more dialed in so the 'hell no' people can take 10 steps back, and I can get the 'hell yes' people in there."
6. Send freebies… to people who DIDN'T join
Many of us have been told to invest the least amount of effort to generate the most amount of revenue. But according to Gloria, the personal, one-on-one, tailored touches pay off—literally.
"Based on our data, people usually stay on my list for three months before they finally convert," she says. "That is the time to be adding value."
Based on her team's research, people need time to trust not only you as the course creator but themselves.
"This is not an easy program," Gloria explains. "Once you sign up, you're going to have to put yourself out there and that's scary."
By sending tailored "freebies"—a podcast episode, a voice note, a 30-second snippet from a video training—Gloria realized she was helping these people gain confidence to put themselves out there.
"Obviously I'm not recommending everyone get on the phone with every single person," she laughs, "but the more you can extend that hand to say 'I see you,' the better."
BONUS TIP: Use Slack groups to generate buzz (and sales)
As entrepreneurs, we know that social media is SO much more than a platform for posting about your life or sending silly memes. It's an incredibly powerful marketing tool that can help us grow our audience and our revenue.
But, once again, Gloria has a non-traditional approach to marketing…
Gloria got her first $100K not by posting reels on Instagram or infographics on LinkedIn… she built her business through Slack.
During the pandemic, Gloria—and many other female and BIPOC founders—spent a lot of time in Slack channels, groups like iFundWomen and Female Founder Collective. As Gloria collaborated with these women, she noticed that many were asking for advice on PR campaigns and crowdsourcing.
"A lot of these communities have Slack groups with 10-, 30-, 60,000 people," she says. "[Meanwhile,] I had just created my new Instagram account… and had about 300 followers."
Instead of working to build her own social media presence, Gloria pitched the Slack channel founder and offered to host a free, live PR presentation.
Those free workshops were how Gloria built her business. In fact, they were the early drafts of what has now become her signature masterclass.
Gloria loves to support female-owned small businesses and has a lot to offer them, far beyond the content provided in this case study. Be sure to reach out using the links below! (In fact, DM her with the word "pitch," and she'll send you a freebie!)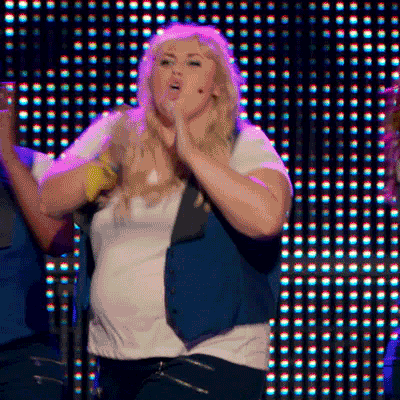 Thank you to our sponsors:
Watch The Road to RISE Documentary by Comcast RISE!
Manage all your social media accounts + access in-depth social analytics you can't find anywhere else with Metricool! Sign up for your forever FREE account and try premium features free for 30 days when you visit metricool.com & use code 'CEO.'
Whenever you think of gifting, think Ama & Akua! Get 10% off your first order of these beautifully curated gift boxes featuring products from BIPOC and LGBTQ+ creators when you use code 'CEO' at amaandakua.com.
Connect with Gloria: