After 10 years working at startups and holding senior roles in businesses like The Wing, NeueHouse, and more, business growth consultant Frenchie Ferenczi stepped into the world of entrepreneurship and created a business that has helped more than 12,000 entrepreneurs scale their businesses and achieve their revenue goals—and made her A LOT of cash. In fact, last year Frenchie's revenue was FOUR TIMES what she earned in 2021!
How does she do it?
Frenchie's mantra is simple: stay close to the money.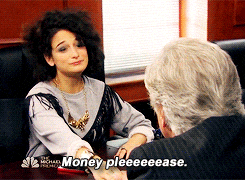 In today's case study, we'll cover how this successful CEO and business growth strategist consistently makes more money each year and teaches fellow business owners how to do the same.
Frenchie's Cubicle to CEO® Story
Frenchie always dreamed of starting her own business for years, but there was just one problem…
"I was really waiting for my million-dollar idea," she says.
So she waited… and waited… and waited a little more…
And then the pandemic happened.
At the time, Frenchie was still working for The Wing and had been for a year and a half, but the pandemic had a way of disrupting… well, everything.
"I got laid off at the end of June 2020," says Frenchie. "I had a long window before I actually left, so I had some time to think about what I really wanted to do."
Frenchie had transitioned to working from home during 2020 and couldn't imagine returning to an office. She was also a new mom back then and knew she wanted more children. For many reasons, it felt like the right time to launch her own business… but the million-dollar idea had still not materialized.
"I was looking at the online space and was like, 'There are so many people who teach what to do,'" she shares, "but no one is really teaching people how to think about their business, how to think strategically, how to make decisions, how to goal-set."
With a decade of experience in startups, Frenchie had a level of expertise that could help other business owners scale their businesses and achieve their revenue goals… and that realization became the catalyst for her business model.
"I came into the space ready to help people grow their businesses, make more money, and keep it for themselves," she says. "My million-dollar idea was essentially a million-dollar bet on myself."
Turns out, Frenchie's bet was worth the risk. As an established business growth consultant, she has helped more than 12,000 business owners grow and scale their businesses and consistently multiplies her own revenue year over year!
Her secret? Staying close to the money.
Frenchie's Business Mantra: "Stay Close to the Money"
It's easy to think we're prioritizing revenue in our business… but are we?
What Frenchie observed as she listened to more questions and joined more programs and worked with more clients… was a resounding NO.
"I saw people spending so much time on work that didn't really generate revenue," Frenchie shares. "They were so overwhelmed and frustrated, because they were working all the time and not seeing results."
The philosophy behind "Stay Close to the Money" is you measure everything you spend time on in relation to how likely it is to gather a sale.
Many business owners slip into what Frenchie calls the "shiny object syndrome."
We discover new marketing strategies, new product or service ideas, new [insert something shiny here]. We get excited about short-term ideas and goals and make hasty decisions in the heat of the moment, before considering how they'll impact our long-term revenue goals.
"There's nothing wrong with wanting some of that excitement, but a lot of times we put off what we actually want for these like short-term dopamine hits," says Frenchie. "What you really have to do is ask yourself, 'Does this support my long-term goals? Is this close to money?'"
Every decision Frenchie makes about her business runs through a "filter." Before she adds a new program or adjusts her marketing strategy, she asks herself if the time and energy invested in that decision will pay off (pun intended).
"You have to keep yourself close to the money. That's the priority. That's the only priority," says Frenchie.
When she began to implement this strategy… Frenchie's sales skyrocketed.
From 2021 to 2022, Frenchie multiplied her revenue by four times.
With numbers like that, we had to know more—and as a business growth consultant, Frenchie was happy to oblige.
5 Key Decisions Frenchie Made to Stay Close to the Money
There are five key business decisions Frenchie made that revved up her revenue… and we're going to tell you ALL OF THEM.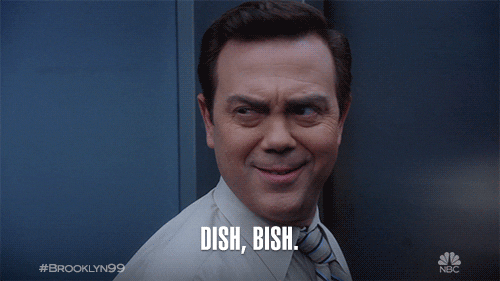 1. Shifted from "educating" on Instagram to Strategy Snacks podcast.
As Frenchie began applying her "stay close to the money" filter, she started identifying which strategies were working… and which were just shiny objects. Instagram was the latter.
"I realized that my Instagram wasn't bringing me clients," says Frenchie. "I love making content, but it didn't make sense if it wasn't helping me make more sales."
Instead, Frenchie noticed that the majority of her customers were converting from her email list. That's where she was building relationships and building trust… so, she shifted her strategy.
Frenchie stopped "educating" on Instagram and moved that material to a brand new podcast she calls Strategy Snacks. Additionally, she chose to make the podcast private.
"I decided to make it subscribers-only," says Frenchie. "If you want that educational content, you can totally have it… but I'm going to ask for your email address."
And, you know what? It worked. Like… it REALLY worked.
"I saw an 80% jump in my list size!"
Frenchie still spends time on Instagram, but she's adjusted her perception on the role it plays in her business. Instead of using the platform to educate, she uses it to build relationships and incentivize followers to opt-in to her private podcast.
"I see Instagram as more of a nurturing tool," she explains. "My main goal with Instagram is converting people onto my email list, either through Strategy Snacks or other freebies."
2. Capitalized on audience growth and launched her paid offer.
With a robust new email list, Frenchie had cultivated the perfect platform for marketing her paid offer, Business Genius Bootcamp—and reeling in the money!
Frenchie used a basic email launch to promote her first bootcamp, but with her credibility and audience established, she knew she had to double down for this second launch…
She put on a six-week pre-launch event for the second bootcamp during season one of Strategy Snacks.
She generated buzz on Instagram, by marketing the bootcamp on her own page and asking business friends to share on their platforms as well.
She hired a one-on-one client to optimize the sales page for her bootcamp.
When all was said and done, Frenchie doubled her enrollment from the previous launch of Business Genius Bootcamp… DOUBLED.
3. Featured guests on Strategy Snacks podcast.
Since Strategy Snacks so effectively built Frenchie's top of funnel and paved the way for more revenue, she knew—based on her "stay close to the money" philosophy—it was worth the time and energy invested. In fact, it was worth more.
So, Frenchie started brainstorming ways to increase the podcast's reach, and the idea she landed on was simple: guests.
"My strategy was to use their names as anchors to attract more guests," says Frenchie. "My hypothesis was if I bring in more guests, I'll ask them to share with their audiences and then that will help to bring more people into this program, and then more people into the bootcamp, and so on and so forth… so, that's exactly what I did."
To motivate these guests to promote her business, Frenchie made it REALLY easy.
She started by only asking that they share on social media. An Instagram story would suffice! Additionally, Frenchie's guests didn't even have to show up on the podcast. Instead, they could send her voice notes of their answers whenever it was convenient for them!
"I tried to make it as low demand as possible, because I was trying to bring in people with significantly larger audiences than I had," she says. "And everybody agreed to it."
With each guest episode, Frenchie saw more conversions.
"It was another 45% growth!" She shares. "It really helped bring in not only more people to my list, but more of 'the right people,' AKA my ideal audience."
4. Extended 6-month continuation offer to bootcampers.
As Strategy Snacks collected more followers, Frenchie turned her attention back to her paid offers and found another opportunity to reach her revenue goals.
In the first launch of Business Genius Bootcamp, Frenchie discovered that many of her clients (the majority, in fact) wanted to continue working with her after the program ended.
"The bootcamp is such a trust-builder for people," says Frenchie. "It's kind of that first step that they need to start seeing the benefits of investing in their business at the right time… and then they want that ongoing support."
As a successful business growth consultant, Frenchie spent a lot of time working one-on-one with these clients, and while she enjoyed it, she also knew there had to be a more profitable way to manage her time.
"In the interest of staying close to the money and maximizing my revenue, I decided to offer a 6-month continuation offer." She called this new program Business Genius Masters.
As a young mom (with a business baby too), Frenchie says her decision to launch this new group program was partially from a bandwidth perspective, but it was also because she knew that this model would be more scalable. From a long-term perspective, Business Genius Masters just made sense.
"I pitched it to the people in the program, had another 70% conversion rate, and was like, 'Oh ok, we're onto something here," she says.
5. Increased the prices of her paid offers.
With her podcast and paid offers consistently growing, Frenchie knew she'd created something valuable. The proof was in the numbers!
So, she made another key decision that would not only convey that value, but would also bring in more cash… she increased her prices.
There were a few reasons Frenchie knew this was the right next move for her business…
She had a target revenue goal and asked herself, "How many of each offer do I need to sell at which price to get there?" Then, she followed the math!
Increasing prices fit the high-ticket business model she'd chosen. "I knew early on that I didn't want a high-volume model for a bunch of reasons, including my kids. It just felt overwhelming to navigate."
Frenchie's clients were benefiting from her program and seeing results in their own businesses. "I realized that the business impact was really significant just from this four-week program, that the value of it could really be justified."
Initially, Business Genius Bootcamp cost $1,300…
Today, the same four-week program costs $2,599…
"Again, I saw a 70% conversion rate, which led me to a $45,000 launch," says Frenchie.
Does "staying close to the money" PAY OFF?
By following her philosophy of staying close to the money, this business growth consultant hit $150k in revenue in 2022, and in 2023, she's on track to reach $375k.
So… yeah, the strategy is working for her (and MANY business owners she coaches).
Let's call it like we see it: Frenchie is the STRATEGY QUEEN. If you want to learn more from this successful business growth strategist, don't hesitate to reach out.
DM her on Instagram. Listen to Strategy Snacks. Join her email list!
"I mean, I think this is clear… my favorite thing to do is to connect with people," she laughs.
We're all searching for more efficient ways to scale our businesses and reach our revenue goals, and Frenchie has the expertise, the strategies, and the desire to help us along the way!
Thank you to our sponsors:
Watch The Road to RISE Documentary by Comcast RISE!
Manage all your social media accounts + access in-depth social analytics you can't find anywhere else with Metricool! Sign up for your forever FREE account and try premium features free for 30 days when you visit metricool.com & use code 'CEO.'
Whenever you think of gifting, think Ama & Akua! Get 10% off your first order of these beautifully curated gift boxes featuring products from BIPOC and LGBTQ+ creators when you use code 'CEO' at amaandakua.com.
Connect with Frenchie: