Metricool is your one-stop-shop for social media marketing (SMM) services—including tools and resources for management, data and analytics, and scheduling. (AND, they're a long-time favorite of Cubicle to CEO®!)
In this case study, we talked with Metricool marketing experts Anniston Ward and Alex Caceres to discover how this "swiss army knife of social media" can help you grow your audience, save time, and improve your marketing strategy with data-driven decisions.
Whether you're a social media manager, a small business owner, a freelancer, or an entrepreneur, Metricool offers the best SMM services on the market, so you can improve your marketing decisions and ad management strategy.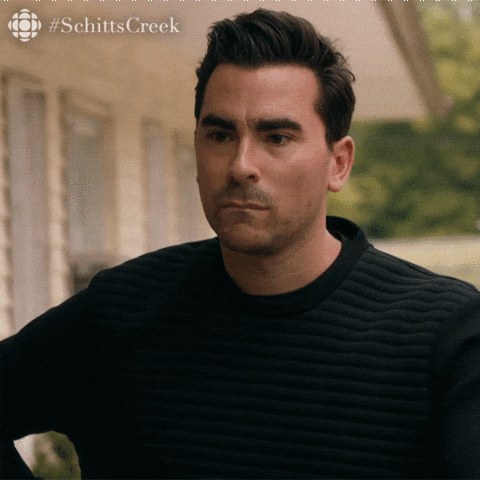 Oh… and did we mention they offer a FOREVER FREE plan? Plus, premium plans start at just $12, and you can try all the premium features free for 30 days with our code 'CEO'!
Read on for the inside scoop on Metricool!
1. What is Metricool? What SMM services does Metricool offer?
"Metricool is like your all-in-one social media planning, managing, and analyzing platform," says Alex.
"A lot of people don't know that not only are we a social media planner, but we also have in-depth analytics. Additionally, we have a cross-platform inbox feature so you can take your work on the go, as well as a link-in-bio tool. We really are a great hub for basically anyone who needs to manage social media in any capacity."
We know what you're thinking. Surely, this super versatile, comprehensive tool is going to cost my business an arm and a leg… NOPE.
"Most social media tools can get pretty pricey, but we have anywhere from free all the way up to options for enterprises," says Anniston. "Our options are basically adaptable to any person who works in social media."
2. What data points are business owners and creators missing by relying solely on native insights?
Many social media apps have a lot of data analytics features built into their own platforms… however, they only have so much to offer.
"Let's say I'm looking at Instagram," says Alex. "I can only really see my impressions. But if you're using Metricool's analytics feature, you can dive deep into where those metrics are populating from. For example, I could see what [individual] hashtags specifically are the ones that allowed that post to perform well. Also, Instagram doesn't give you competitor analysis, but Metricool does."
"I think another really important tool is viewing your demographics," Anniston adds. "What age are most of my followers and viewers? What cities are they in? Which countries are they in? This is important in terms of finding your ideal clients, so you can stay engaged with them and really gain insights on who you're trying to speak to."
3. How can Metricool's demographics data help inform what content you choose to post?
Not every social media platform appeals to every user, and Metricool's demographics data reveals this reality CLEARLY.
Entrepreneurs and strategists can use Metricool's SMM services to see what specific content appeals to which audience on each individual platform. Then, they can adjust their marketing decisions accordingly!
"When I came on, I was able to build a strategy based off of our demographics and our age ranges and really cater to who is looking at our content," says Alex. "[For example,] our LinkedIn audience is typically a little bit older, so I will cater to things that they're looking for, as opposed to if I'm on TikTok and jumping on a trend, I can adapt to [our] social media metrics."
4. What apps and platforms can be managed and analyzed with Metricool?
The short answer? … A LOT.
But just for kicks, the long answer is Instagram, TikTok, YouTube, Twitter, Twitch, Google business profile, Facebook, Pinterest, and LinkedIn.
5. Can you walk us through Metricool's "competitor analysis" function? What does that look like, and how can it improve your marketing decisions?
Metricool's competitor analysis feature, observes our founder (and fellow Metricool user) Ellen Yin, is like "a curated roundup of what's working across your industry."
What types of content are people gravitating towards?
How can you pull trends and apply them to your own business profile?
"I think a lot of people have a misunderstanding of exactly what [competitor analysis] means," says Anniston. "It's not stealing or plagiarizing by any means. That's not what we want to do. We want to see what's working for them and then adapt that to our own brand voice."
So, how exactly does Metricool's competitor analysis function work?
"We actually make it really easy," says Alex. "For example, let's use Instagram. As long as it's a business profile, you would go into our analytics section—we have a section that's specifically devoted to competitor analysis—and you just hit "Add" and type in the profile. It's going to show you how many followers they have, how often they're posting, their likes, their comments, and their engagement rate."
6. What are your top three favorite analytics tools on Metricool?
1. Impression sources on TikTok
"This is a newer one that we just added, and I think this is such an awesome analytics tool," says Anniston.
"In our TikTok analytics, we added impression sources, so you can see where your views are coming from: the 'For You' page, 'Follow, 'From your Profile,' a search, or even a sound. That will show you, 'Do I need to be using more of this trending audio?' 'Are people finding my profile from searches?'… It shows how you can adapt your strategy to improve your content."
If you think that's impressive, get this… TikTok itself doesn't offer this data. In other words, when it comes to SMM services, Metricool is beating TikTok at its own game.
"We're first on the market with this feature," says Alex. "We're the only ones who have it at the moment."
2. Reports
"I think our reports are just awesome," says Anniston.
"They're super customizable, so you can add your own brand logo, your client's logo, and you can even receive monthly reports automatically. If you want to send it to your client or your coworker, you can add in their emails, and it will send it directly to them."
"It just eliminates a lot of those extra processes, and it comes in a really nice, clean document, which is amazing."
3. SEO analytics on TikTok
Ever wonder if your videos are the ones popping up on TikTok when people search specific terms?…
Metricool's SEO analytics feature helps you identify which keywords are actually pulling in viewers.
"For example, we'll use 'social media' or 'analytics' on the actual screen of TikTok videos. If that is specifically being searched, you can use analytics on Metricool to increase your reach," says Alex. "It'll pop up in a percentage form in our analytics section, so you can see which video did work for SEO and maybe make another video because those keywords are being searched."
This metric alone can help improve your marketing decisions IMMENSELY.
7. What are some of Metricool's lesser known or underutilized SMM services that you think everyone should be incorporating into their social media strategy?
1. Smart links (Premium feature)
Social media platforms usually only allow for one clickable link, which can limit your marketing strategy considerably. Fortunately, Metricool has got your back.
"With smart links, you can add as many links as you want, you can change them per platform, and you can customize them. You can add different backgrounds, different colors, your brand, your logo, etc." Alex explains.
"You can also see who is clicking and how many visits you're getting, and you can change them around. So, if you had an event or a webinar or some sort of promotional push, you can add it to the top so that's the first click people will see."
NOTE: If you'd like to try any premium features on Metricool for 30 days for FREE, visit metricool.com & use code 'CEO'!
2. Multi-posting feature
One way Metricool's SMM services can save you a MASSIVE amount of time is by helping you repurpose content.
"For example, I have a post that's ready to go on LinkedIn, and let's say it has a link in it," says Alex. "You can hit 'Edit by Platform,' toggle on whichever platforms you want to post to, and Metricool is going to create templates from your initial template, and you can modify small little changes per platform."
"For Instagram, I can remove the link and add hashtags. For Twitter, I can shorten it to the character count that's necessary. Then, you just hit 'Save,' and it automatically schedules it out to all of the platforms."
8. What is Metricool's recent tool that allows you to schedule 30 days worth of content in one click across multiple platforms?
At the start of 2023, Metricool gifted their users with a CSV template that allows you to schedule out a whole month of content across your social media platforms! (Click here for a 3-minute Youtube tutorial on this content planning tool!)
"You plug in all your captions, links, photos, videos, etc. and then go into Metricool and upload the CSV file," says Alex. "It's going to read that template and upload it into your calendar. All you really have to do is make sure that your posts look good!"
(We're going to give you a minute to read that again, cause… WOW.)
9. What do you believe will be the biggest, emerging trend in 2023 on social media?
"Authenticity is so popular across all platforms right now," says Alex. "People really appreciate creators and businesses being authentic and true to themselves and their branding."
For brands that are working hard to convey authenticity on social media, Alex and Anniston agree that creating relatable content is essential.
"People are more likely to read your post or stop and watch your video if they can relate to you," says Alex. "Even if you're not in the same job field or point in your career, if you relate to a person, that'll take you miles farther than posting just to post."
This, we realize, is MUCH easier for individuals and businesses who incorporate a specific face and personality in their marketing decisions. So, how do you convey authenticity and relatability when your brand doesn't have a "face"?
"We like to take user feedback into account," Alex shares. "On a weekly LinkedIn post, for instance, I ask, 'What do you want to see from us?' We take what they're saying and bring in that content. I think that's a really great way to connect with your audience if you don't put a face to the brand, because they know you're listening and really trying to improve your business for them."
10. When you guys repurpose content for Metricool, what is the "origin source" that you repurpose from?
"We primarily repurpose from TikTok for video content," Alex explains. "We post on our TikTok, and then that will eventually be shared to Facebook reels, Youtube shorts, and Instagram reels."
Another way Alex and Anniston repurpose content for Metricool is by switching up the format.
"For example, we repurpose our Instagram carousels as PDFs to LinkedIn. We'll download all the slides, transform them into a PDF, and upload them as a swipe-through PDF. It's easy for people to download and keep, especially if it's an informative type of piece. I think that's something a lot of people aren't doing, but it's such an easy way to create content on LinkedIn."
Start improving your social media marketing decisions!
As a long-time Metricool user (and fan!), we can confidently say that Metricool's comprehensive SMM services can TRANSFORM your marketing for the better!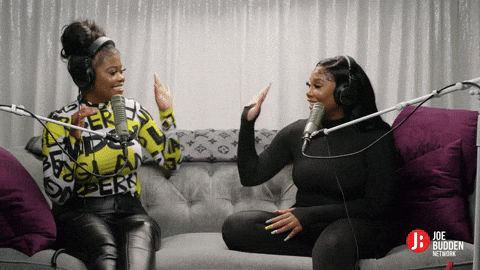 But,… don't take our word for it!
Sign up for your very own, forever FREE Metricool account today! Or, access their premium features for free for 30 days! Visit metricool.com & use code 'CEO'! (You're welcome.)
Thank you to our sponsors:
Watch The Road to RISE Documentary by Comcast RISE!
Manage all your social media accounts + access in-depth social analytics you can't find anywhere else with Metricool! Sign up for your forever FREE account and try premium features free for 30 days when you visit metricool.com & use code 'CEO.'
Connect with Metricool: