Today's case study focuses on how actress-turned-author Gabrielle Stone wrote and self-published her best-selling book, "Eat, Pray, #FML," and used TikTok as her primary marketing strategy.
Gabrielle's Cubicle to CEO® Story
When life gives you lemons, go to Europe.
Okay, sure, that's not the cliche, (but let's be honest, a trip to Europe trumps lemonade any day of the week), but cliches do seem fitting for Gabrielle Stone's unreal, shocking, real-life-drama story…
"My life blew up in 2017. I found out my husband was having an affair with a 19-year-old."
If you think that sounds awful, you may want to sit down for this next part…
Shortly after Gabrielle's divorce, she met a guy. Javier. "We fell madly in love with each other and had this kind of whirlwind romance," Gabrielle says. Then, Javier invited Gabrielle to join him on a month-long trip to Italy.
Sounding a little too good to be true?… Brace yourself.
"Forty-eight hours before we were getting on the plane, he broke up with me."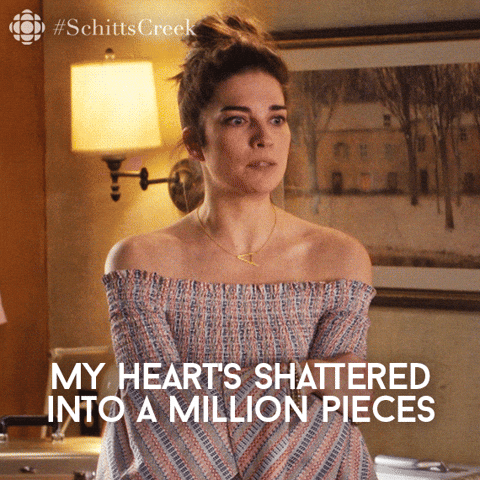 Gabrielle was devastated—again. She'd moved in with her mother after the divorce and recalls sitting on her bed, wiping away tears with one hand and downing wine with another. In that moment, Gabrielle made a decision that changed her life.
"I was like, 'Okay, Gabrielle. You have a decision to make. You can either stay at home heartbroken or you can go travel Europe for a month by yourself.'"
So, she grabbed a backpack and a leatherbound journal and traveled across six countries in one month… then she wrote all about it and self-published her best-selling book, "Eat, Pray, #FML."
Why Gabrielle Chose to Self-Publish "Eat, Pray, #FML"
As someone with a background in entertainment, Gabrielle couldn't help but look at her life through the lens of a storyteller.
"My life [had] become this weird mix of a sitcom and a horror film," she shares.
But beyond the juicy drama, Gabrielle also knew there were people out there who were just like her. Women who had found their husband's dirty texts buried in a sock drawer, who were devastated by a poorly timed break-up. Those people who could relate to her heartache, Gabrielle thought, could also benefit from her healing.
"I knew whatever I was going to learn on the trip was going to be really powerful within myself and my own healing journey," says Gabrielle, "and if I could bring everybody along on that journey with me, it might help heal some other people along the way."
As soon as she'd returned from her trip, Gabrielle passed the manuscript along to her acting and directing manager, and said, "GO!" She knew every major publishing company had to read it. She knew her book should be on every shelf. This story had to be everywhere.
But, publishers weren't so sure…
"It's a little too in your face."
"It's a little too raw."
"Um… there's a lot of cussing in it."
No matter where Gabrielle went, everyone wanted to change her story.
"[I needed my story] to be put out in that raw, authentic form for it to really resonate with people. I didn't want this cookie-cutter version of what my journey was," says Gabrielle.
Despite the publishers' opinions, Gabrielle wasn't the only one who thought her book—cussing and all—was ready to hit the shelves. A friend introduced Gabrielle to K.L. Randis, the author of "Spilled Milk," who sat down with Gabrielle and launched into a one-hour diatribe on why she should ignore the editors and take her book in a different direction: self-publishing.
"What people don't realize is that if you're with a publishing company, unless you're a massive name like Chelsea Handler or one of the Bachelorettes or a star athlete, they're not going to take a first-time writer and put all this money behind marketing," says Gabrielle. "The marketing still falls in the author's lap."
After chatting with Randis, Gabrielle realized just how much control of her book she'd have to relinquish to work with a publisher. She wouldn't get to choose the cover. She might not see her story hit bookstores until months, even years, later.
Not only that, she'd have to give up something else: MONEY.
To work with a publisher, Gabrielle shares, you walk away with a 20% royalty. In other words, to partner with an established publisher, Gabrielle would have to forfeit 80% of the sales from her book. "Why would I give up that much of my hard-earned work if I'm still pounding the pavement to get people to buy the book?" She muses.
So Gabrielle said "BUH-BYE" to the publishing companies and self-published her first book in June of 2019 instead.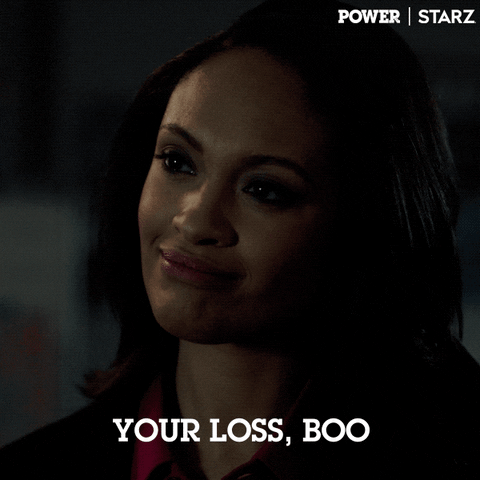 Gabrielle's Surprising (Yet Successful) Marketing Strategy: Selling "Eat, Pray, #FML" on TikTok
For a first-time author who'd never published a book before, "Eat, Pray, #FML" did well in the first week.
"I had been hyping it up a lot, so the first week it sold like 500–600 copies. I was really happy with that," says Gabrielle.
Following week one, she saw roughly 3–7 sales per day. If she was featured on a podcast, it'd spike up to 30–40. Since Gabrielle had self-published her book, the consistent sales created a decent passive income, giving her $6+ per book versus the publisher-quoted 20% royalty.
Initially, the bulk of her marketing was via Instagram, but despite Gabrielle's decent following of 10–11,000 followers, she knew it wasn't enough to make "Eat, Pray, #FML" a bestseller.
Then, as the pandemic began, TikTok quickly dominated the social media landscape.
"I fought it tooth and nail," Gabrielle laughs. "I was like, 'I am not getting on another social media app. This is for 15–16-year-olds'… and then we got further into the pandemic, and I was like, 'Oh, I'm really bored, so I downloaded it.'"
Gabrielle admits that her initial attraction to TikTok was the mindless, binge-worthy content like animal videos and dancing teens (girl, we get it), but slowly she attracted a couple hundred followers of her own. Then, she noticed something and stopped scrolling…
"I saw my writing mentor, who released her book seven or eight years ago now,… and her videos were going viral," says Gabrielle. "She was selling a ridiculous amount of books."
As a self-published author herself, Gabrielle knew that every video her mentor posted that went viral translated into insane book sales. "When that happens and you have self-published, it's a direct hit to your bank account," she explains. "I was like, 'Oh my god, if I could just tap into that…'"
So one night around 11:00 pm, Gabrielle posted a video recounting her story—the affair, the breakup, the spontaneous solo trip to six countries. Then at the end of the video, she displayed her book, "Eat, Pray, #FML." "I posted a video to my 300 followers and went to bed," she says. "The next morning, the video was almost at a million views."
Gabrielle scrolled hundreds of comments…
"Oh my god, I just bought this on Amazon!"
"I can't wait to read this!"
She opened up her account and watched the numbers spike in real-time.
"It was that moment that I [realized] this is not a social media app," she adds. "This is a gnarly marketing tool that gives you advertising that you can't pay for."
5 Hot Marketing Tips So You Can Start Selling on TikTok
Today, Gabrielle Stone has 1.2 million followers on TikTok.
Clearly, this actress-turned-author is doing something right. That's why we're closing out this case study with the inside scoop on Gabrielle's exclusive tips for how to use TikTok as a marketing tool for your business—no matter what you sell.
1. Give the people what they want.
We live in an instant gratification kind of world.
Gabrielle's first viral video was so successful not only because her story is such a show-stopper, but because she made it easy for viewers to purchase "Eat, Pray, #FML" immediately.
"[Viewers] could literally close Tiktok… go find my book [linked in my bio]… and buy it," Gabrielle explains. "The whole process was done in 2 minutes."
2. Don't shove your work in a follower's face (…all the time).
To be clear, tip #1 still applies… but so does FOMO.
That's why, every so often, Gabrielle creates an engaging video that doesn't name-drop her best-selling book AT ALL. Instead, she shares her story in some juicy, curiosity-inducing kind of way, then lets viewers hunt down more information.
"If you're not [saying] 'PLEASE BUY MY BOOK,' they don't feel like they're being pressured to go purchase something… [and] that boosts engagement."
3. Break things up with varying content.
To keep new and regular followers coming back for more, Gabrielle knows to mix things up a bit. This tip requires some creativity, but we've got some inspiration from Gabrielle, featuring two of her viral videos, to get you started…
#Stitch… What is the craziest way you have found out someone was cheating on you? → "I used that first clip of the girl and then came in and said I found my husband's phone in a sock drawer and started telling the little story of how I initially caught him cheating. At the very tail end of that video, I say, 'And then I went to Europe and traveled solo for a month and wrote a life-changing book about it that's now a best-seller. K BYEEEE!' Everyone was like, 'Wait, sorry, what's the book? I need to read it!'"
#Triggeredmen Series → "I have a whole series now on Tiktok where I read bad comments from men on my viral videos, and people LOVE IT. I'm like, 'Welcome to the series where I read triggered men's comments on my viral videos. All you need to know about the video is [insert book synopsis here]. Let's get into it!'"
4. Tease followers on Instagram to create buzz on TikTok.
Another way Gabrielle is attracting more followers and selling on TikTok is by pulling them from other social media platforms.
Gabrielle mentions one particular subject she pairs with this strategy frequently: Javier (Mr. Let's-go-to-Italy-wait-NVM).
"Everybody wants to know where he is, what he's doing, do we still talk. So I'll say something along the lines of 'Javier update' with a wink and then link the TikTok in my Instagram story," Gabrielle explains. "People… click that link, open the video, and watch it, and that starts pushing the engagement in the algorithm."
5. Ignore the haters.
We know social media is great for so many reasons (including marketing!)… but it's also SAVAGE.
"I've been on Tiktok for two years now, so I do get a handful of people that don't realize I'm literally on there to sell a book," says Gabrielle. "[They'll comment], 'God, are you going to talk about anything else?!'"
Fortunately, when the haters surface, Gabrielle knows better than to give them the time of day.
The moment she decided to travel solo in Europe and write a book, Gabrielle knew those choices would change her own life, both personally and professionally. But, she knew her life wouldn't be the only one impacted by those choices…
"Obviously, this is my main source of income… but I also feel good about it, because it's a book that's changing women's lives around the world," she shares. "I know people are going to benefit from it and heal and grow from it, so it's really a win-win on my end."
The world isn't done doling out lemons, so let the haters hate. As business owners, entrepreneurs, and CEOs, we're passionate about what we do—and that's enough.
Have the courage to share your story, your business, and watch them change the world.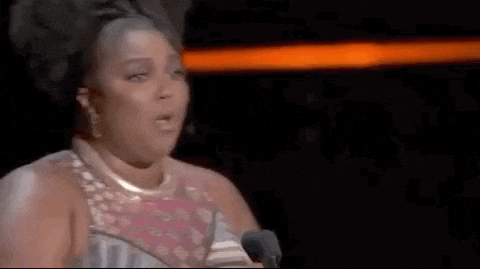 Thank you to our sponsors:
Ready to do more with your iPad? To pick up your Paperlike, head over to paperlike.com/ctc, click "Buy Paperlike," and select your iPad size.
Connect with Gabrielle: