"Nothing brings in quality leads faster than a virtual summit," says our latest podcast guest, Marisa Corcoran.
A former actor turned entrepreneur, Marisa has good reason to make such a bold claim. Her virtual summit strategy, The Copy Chat, has…
…grown her email list by 15,000+ opt-ins,
…made more than $1,000,000 in revenue through her signature program The Copy Confidence Society,
…and raised more than $100,000 for charity!
"Hot damn! I want numbers like that!"
We hear you, and Marisa's got you!
Marisa teaches savvy business owners how to create their own stage with her Signature Summit System. Not only will it help you establish relationships in the biz, but Marisa is confident that this summit strategy can grow your email list by 500–2,000 leads in ONE WEEK.
Read on for all the juicy details!
From Stages to Summits: Marisa's Cubicle to CEO Story
"I did what every actor did," says Marisa. "I had 15 different jobs." Nanny, cocktail waitress, sales ambassador for a chiropractic and wellness center, you name it.
Additionally, Marisa dabbled in writing.
"My friend Diana was in this Mastermind group and [said] people in the group needed help writing for their website, for their emails. I had a little bit of a writing background, so Diana thought I would be really good at this," says Marisa. "I kind of just dove in."
Then, Winnie the Pooh happened.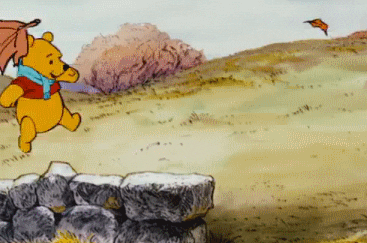 Marisa had prepared, extensively, for an audition at a well-known theater that performed children's show productions. She would audition for the character of Rabbit. "I decided Rabbit was going to kind of be like Marisa Tomei from my cousin Vinny," she laughs.
The morning of the audition, Marisa got a call. There had been a mix-up. They didn't need her to come in for the audition anymore.
"I'll never forget," she says. "I was standing in my kitchen, and I just started taking off my overalls, until I was just standing there basically naked in front of my husband, and I was like, 'I don't want to do this anymore.'"
So, she didn't.
Marisa dove headfirst into writing for her retainer clients. But even after a few months, the craving to be creative, to be in the spotlight, still lingered. Fortunately, that unique angle was exactly what Marisa needed to create a thriving business…
"What I realized is that everything that makes you a star on stage can make you a star in your business," she explains.
"I would apply this 'actor's guide to copy.' My clients love that… and I noticed that a lot of my friends who were starting to make it in business were people who'd created their own stage, their own work."
Marisa built her own stage, and now, she teaches fellow business owners how to do the same…
The Stage: Marisa's Signature Summit Strategy
Marisa's "stage" is no longer a physical platform among budding Broadway stars. Instead, it's The Copy Chat, a recurring virtual summit (six seasons so far!) with interviews from business coaches, online strategists, copywriting experts, and more.
Marisa uses The Copy Chat to help fellow entrepreneurs write kick-ass content that generates high-quality leads. She teaches clients how to create everything from emails to "About" pages and even Instagram posts!
In short, Marisa's "stage" is designed to help entrepreneurs present their own businesses, their own talent—to build their own stage.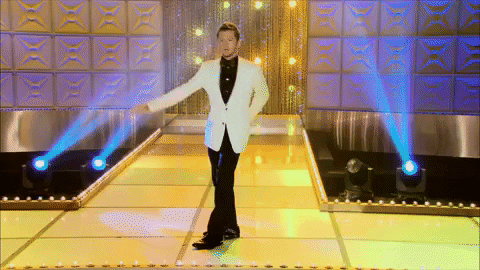 So what makes Marisa's virtual summit so special?
Originally, The Copy Chat summits highlighted 20+ speakers over two weeks or more. For those who've attended virtual summits before, this probably sounds familiar. It's a fairly common framework. However, Marisa quickly realized that something wasn't right.
"I felt like some speakers were getting listened to and some weren't," she explains. "I knew something had to shift."
So, Marisa created a new script… In fact, she cut it in HALF!
Marisa proposed this alternative summit framework to some of her first clients. "Let's experiment," she said. "We could take this model, knock it down to 10 people over a week's time, and let's see if we could still have the same outcome… AND WE DID."
By slashing the traditional summit format in half, Marisa and her clients focused on quality over quantity. Choosing fewer speakers and fewer days forced them to be intentional and curate a high-level, top-shelf experience for their listeners.
One of Marisa's clients attracted 1,600 new leads with this new virtual summit system. For context, Marisa adds, "My first Copy Chat brought in 1,800 people, and I had 22 [speakers]." Furthermore, Marisa's own premiere of the new summit system, during season four of The Copy Chat, saw higher engagement and more opt-ins compared to the three previous seasons.
The Details of Marisa's Signature Summit System…
10+ interviews on a single topic, spanning five days
One theme per day (so listeners can focus and get the most out of the experience)
Two speakers per day (occasionally three), who have the mic for 30 minutes to an hour
48-hour listener access to each interview
Additionally, the summit is audio only, instead of video.
"[Listeners] love the audio, because they felt like they could listen to it whenever they want," says Marisa. "It kind of has a podcast feel." That said, The Copy Chat differs from a podcast for one primary reason: community.
When you join The Copy Chat, you also gain access to a private Facebook Copy Chat community, where you can continue asking all of your copy questions. You'll see nightly recaps, live pop-up chats with speakers via video, and daily Facebook Live Q+A sessions as well!
"I was an actor, so I love talking, being with people, answering questions. There have been times where I've stayed on a recap for an hour, and I've come out and [my husband] Eric's like, 'Um, you missed Real Housewives,'" Marisa laughs.
"It can be isolating when you're running your business, so [the Facebook group is] such a beautiful way to connect with people in your community."
For all this, I'm sure you're sitting over there wondering: how much cash will I have to shell out to access these expert interviews and exclusive community??
Girl, you're in for a treat…
Plot Twist: The Copy Chat is FREE
Yes. It's true. All the expertise, all the advice… is FREE (that's why we put it in such large font!).
If you're remembering the intro of this blog post—the part about earning $1,000,000 in revenue and raising $100,000 for charity—and feel a little confused, let's pull those details of Marisa's Signature Summit System back into the spotlight…
10+ interviews on a single topic, spanning five days
One theme per day (so listeners can focus and get the most out of the experience)
Two speakers per day (occasionally three), who have the mic for 30 minutes to an hour
48-hour listener access to each interview
That 48-hour listener access is the kicker. You have two days to listen to each interview, and then POOF! They're gone.
Fortunately, Marisa understands how busy online entrepreneurs can be. Each summit interview comes with actionable takeaways for listeners, and while those tips are certainly beneficial, some business owners may find they need more than 48 hours to check off those to-dos. That's why Marisa offers The Copy Chat Kit…
"Let's say it was you and Laura Belgray on a Monday," Marisa says to our fabulous founder, Ellen Yin (who, by the way, was featured in season five of The Copy Chat with Belgray, a former guest on our podcast!). "We would say Laura and Ellen are going away today. If you missed it, grab The Copy Chat Kit, which gives you lifetime access… and we include a [live] bonus class with me!"
The Copy Chat Kit is NOT free,… but it's also not expensive!
Here's how Marisa breaks down the pricing…
Before the summit → Two-week promo period when The Copy Chat Kit is available for $27 to $37
The first day of the summit (Monday) → During the week of the summit, The Copy Chat Kit is available for $55 to $77
The final day of the summit (Friday) → Marisa has an "encore weekend" where the interviews are available one last time for 72 hours
The end of the week (Sunday) → listeners have two weeks to purchase The Copy Chat Kit for $127
As if those numbers weren't enticing enough, here's another showstopper for ya: 100% of The Copy Chat proceeds are donated to charity.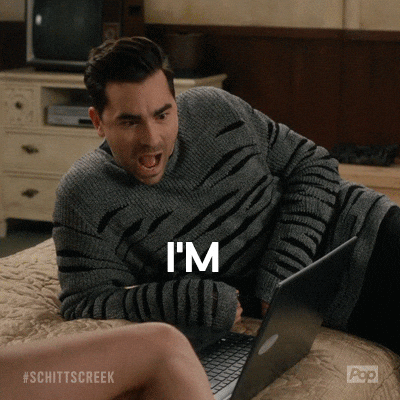 Between funds from The Copy Chat and an additional 5% that's donated from sales for Marisa's signature program, The Copy Confidence Society, Marisa's business has donated more than $100,000 to organizations like The Headstrong Project, Soul Fire Farm, and Sage USA!
Why is Marisa's Virtual Summit Strategy so Effective?
One word. Relationships.
"Of course, we want to grow your audience,… but the number doesn't matter as much," says Marisa.
In each virtual summit—Marisa's and those her clients host themselves—the goal is to "unlock the three 'R's,'" Marissa explains.
How do you get people to REMEMBER you?
How do you get people to RAVE about you?
How do you get people to REFER you?
According to Marisa, the Signature Summit System is the key.
"Summits are like the Disney Fast pass of nurturing," she says. "At the end of that week, they've spent so much time with you… By the end, people are like, 'When does The Copy Confidence Society open?'"
Marisa teaches with intention. She offers quality over quantity. And, she has learned how to not only "make it" in the online biz, but pull fellow entrepreneurs up on the stage too.
If you're still not convinced, sign up for season seven of The Copy Chat! This is your invitation to step into the spotlight, girl! Break a leg!
Thank you to our sponsors:
Connect with Marisa: