Veronica Romney's unique "open house" strategy is consistently generating high-ticket sales at a 25% viewer-to-applicant conversion rate for her five-figure leadership mentoring program, Rainmaker ResidencyTM.
This customized marketing funnel has catapulted Veronica's business by…
…being different than traditional webinar models,
…disclosing her program's offerings in a direct and succinct manner,
…and focusing on Veronica's best personal (and professional) asset: transparency.
"I was a cubicle AND a CEO."
First things first, no, we're not talking to a political Romney today (although, Veronica admits to the occasional celebrity treatment at the Salt Lake City airport). However, we think her name and story are well worth the attention.
Veronica Romney has more than 15 years in the online marketing world, working as a former speaker and trainer for big names like Tony Robbins and Dean Graziosi, and even leading mega-brand BossBabe as their former Chief of Staff. This industry-revolutionizing CEO has built a thriving business by helping online entrepreneurs build their dream teams and train their rainmaking marketing leaders.
But, like all of us budding entrepreneurs, she too started in the trenches. In fact, Veronica's story is a little unique,… because she was hopping in and out of the trenches.
"I was a cubicle and a CEO," she explains.
Veronica's final corporate position as a director of marketing suite products at an established software company coincided with the birth of her own business. She recalls a long, L-shaped desk with two computers on either side. "I'd be back and forth between both computers, being a cubicle employee for a phenomenal company but also being the CEO of a blossoming marketing agency."
Fortunately, Veronica didn't stay in her L-shaped desk for long, and eventually she transitioned to running her own business full-time. Today, Veronica helps online entrepreneurs build their dream teams, by mentoring CEOs alongside a unique marketing team member Veronica calls a "rainmaker."
What is a "rainmaker"?
Listen up, CEOs!!!
How many of you are tired of being the only person in your business who is thinking about marketing and how to make money? Veronica sees you. In fact, Veronica's business is for leaders, founders, and CEOs like YOU!
"It's so heavy to hold space not only for the vision that is your company and that tap that you had on the shoulder to do the hard thing, to get yourself out there, to start something from nothing… on top of that, you always have to pay the bills."
Instead of carrying the burden of your business mission and revenue growth on your shoulders, Veronica proposes an alternative solution: a rainmaker.
As in… someone who makes it rain money.
In short, your rainmaker is your marketing leader. But, let us be clear, this individual is so much more than just your CMO or your director of marketing or your VP of marketing…
This is the person that oversees the most revenue-generating arm of your business!
"You shouldn't be the singer and the backup dancers at the same time!" Veronica explains. "Who else has to think about making money other than the CEO, unless you partner with somebody internally, like a rainmaker, who you can actually assign that responsibility to so that you can go do what only visionaries can do best."
Your rainmaker leads your team of "marketing doers," everyone from the contractors and vendors to the interns. Your rainmaker is in charge of building and converting your audience, turning $0 into $1. In fact, your rainmaker is someone you trust to execute your marketing ideas better than you!
For these reasons, and many others, Veronica says the rainmaker position is one of the most sought after by online CEOs, but also that it's one of the hardest to find and hire for.
That's where Veronica's business steps on the scene…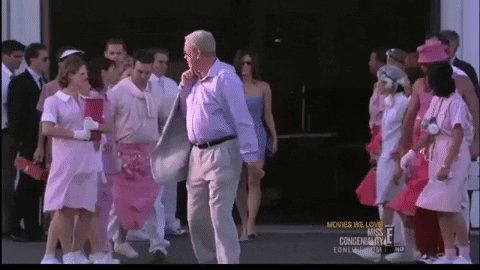 Veronica's Leadership Mentoring Program – The Rainmaker ResidencyTM
The Rainmaker ResidencyTM is a 12-month leadership development program, designed for a company CEO and their top marketing professional. It focuses on growing the revenue-generating, marketing-centric arm of your business by mentoring the person in charge of that arm: the rainmaker.
"It's like a Mastermind made love to an MBA program and then popped out two retreats," says Veronica.
However, this elite program steps beyond traditional business courses and coaching…
Veronica sees the online entrepreneurs who are busy "hunting what they eat." She sees those passionate CEOs and startup founders bootstrapping their businesses and striving to build beyond their own capacity. Instead of equipping those leaders with an unoriginal, copied-and-pasted marketing game plan, Veronica mentors them alongside a chosen rainmaker.
"I don't just teach you marketing strategies to make you millions," says Veronica. "I help the people that are responsible to execute the strategies that make you millions."
But, as we've established, rainmakers are particularly hard to find. Sometimes busy CEOs meet Veronica and already have a team member they're excited to see grow and thrive, but in other cases that leader has yet to find their ideal rainmaker.
This is one of the main reasons why the Rainmaker ResidencyTM program is so valuable and why Veronica developed a unique marketing funnel to help CEOs see and understand that value clearly and quickly…
How Veronica Generates High-Ticket Sales – The "Open House" Strategy
Veronica's "open house" funnel is not exactly a workshop, a Masterclass, or a webinar, but it's beating the average industry conversion rates for high-ticket program applications by a long shot.
In fact, Veronica's unique open-house strategy is consistently generating a 25% conversion rate from viewer to applicant for her Rainmaker ResidencyTM program.
So, let's cut right to the chase… What is this oh-so-successful, high-ticket sales strategy?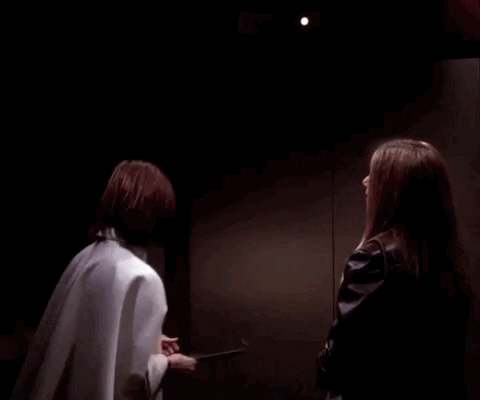 When a customer visits rainmakerresidency.com and clicks on the "I would like to learn more" button, it leads the interested entrepreneur to Veronica's FREE, 45-minute "open house recording." This video literally walks a prospective client through exactly what the Rainmaker ResidencyTM program is (including the answers to every question Veronica gets in her DMs) and why it can provide value to that CEO's business.
"I knew that the open house had to be different and it had to be to the point," says Veronica.
Different… because these CEOs are already familiar with traditional marketing strategies like webinars and workshops. In fact, they're the ones leading them!
To the point… because she's not addressing the emotional buyer. These are the logical buyers, the busy CEOs who want their concerns and questions addressed—and ASAP!
"What felt really right to me was literally like the parade of homes type of walkthrough," says Veronica. "Here's your kitchen; this is the Mastermind side. Here's the living room; this is the MBA side of the program. Here's the bedroom; this is the retreat."
The "open house recording" accomplishes three very specific tasks:
Address the problem → This CEO is playing the role of lead singer and backup dancer. They're doing too many things and are stunting their own growth in the process.
Explain the solution → Veronica shares exactly what a rainmaker is and how they can alleviate stress in the CEO's professional life—and generate revenue in the business.
Discuss the mechanics of the program → In this final piece of the open house recording, Veronica explains exactly how she trains a rainmaker to support the CEO's vision and revenue goals (including stories of past CEO/rainmaker duos that the program has helped. Fun fact: recent podcast guest, Kate Northrup, is among them!).
"The first time I did the open house was in January of 2021, and one of the CEOs emailed me a 7-minute Loom complimenting in detail, step-by-step, all the things that he loved about it," says Veronica. "True story."
Veronica's Best Kept Secret… is Not a Secret…
The first time Veronica and her husband met, he told a friend afterward that he thought Veronica was "super genuine."
"I don't have a poker face," Veronica laughs. "If you and I met on the streets, it'd be the same version that you're getting on this podcast."
Veronica's genuine nature is not hard to spot, even in this episode. Throughout the conversation with Ellen, Veronica openly references the slides of her open house strategy. "Slide 20 talks about the range of reoccurring revenue, so like what is the typical range of our members and the businesses," she continues, "I talk about the tenure that the rainmaker and the visionary had before they entered the program—like are these 15-year team members that you want to level up or is this somebody that you just started with. I talk about the size of the marketing teams. Is it a two-man band? A one-man show?…"
Veronica's transparency isn't just an attractive personality trait; It's a professional asset.
One of the key reasons she has been able to generate high-ticket sales for her program is every visionary/rainmaker duo that approaches Veronica knows exactly what they're getting before they slap those five figures on the table.
"I identify more as a mentor to somebody's growth," says Veronica. "It's such a gift to do something in the world where, almost on a weekly basis, I get a voice memo, a vox, a text from a member in the program that says, 'I'm a different person because of this. I stand tall'—,"
Veronica interrupts herself, "I could cry," she says before adding. "'I stand taller because of this.'"
Veronica Romney has built a thriving business and generates high-ticket sales that tower over industry norms, because she knows her people, she knows how to help them, and she tells them.
Remember that the time and energy you spend communicating the value your product or service brings to a client matters. It might be a 45-minute open house video—but YOU know your people best. YOU know what they need. YOU know how you can help.
Show them what you bring to the table. 
Thank you to our sponsors:
Ready to do more with your iPad? To pick up your Paperlike, head over to paperlike.com/ctc, click "Buy Paperlike," and select your iPad size.
Connect with Veronica:
If you're done being the singer and the background dancer, visit rainmakerresidency.com and opt-in. You'll have a pre-application call with Veronica herself to see if the program would be a good fit!
Follow Veronica on Instagram (message "CEO," and she'll know you came from Cubicle to CEO)!