Les Alfred—the founder and host of wellness podcast, the Balanced Black Girl—implemented three strategies for internal growth and 5X'd her podcast listenership in ONE YEAR!
This impressive entrepreneur knows how to build an engaged audience. If you don't believe us, just take a look at her track record! Since launching in 2018, Balanced Black Girl (BBG) has garnered more than 7 million downloads and 1,000+ 5-star reviews.
Today, Les is sharing with us her top internal growth strategies to keep listeners coming back week after week!
Les's Cubicle to CEO® Story
Before Les became a podcasting powerhouse, she was a blogger.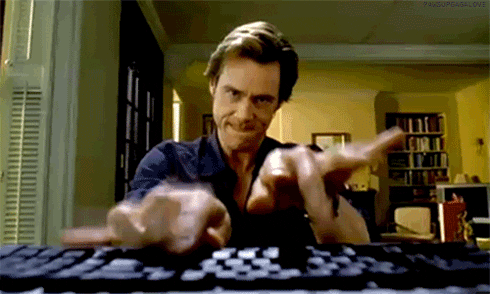 "A decade ago, that's kind of what everyone was doing," she laughs. "I was really deep into my own wellness journey and was obsessed with reading other blogs. I was like, 'I have a communications background. I'm a personal trainer. I know a lot about wellness… I could blog!"
Les launched her wellness blog in 2014. Initially, she thrived as a content creator, but after a few years, burnout struck. Les decided to take some time away from blogging—and her readers noticed.
She started getting messages from her audience…
"Hey Les, I know you're taking time off, but you're the only person who's talking about wellness who looks like me, so I'll be glad when you come back!"
"Seeing those messages, I thought, 'There's a need here,'" says Les.
Les recognized that her audience was craving more than wellness content. They wanted wellness content from other women of color. They wanted to share their interest in wellness with people who understood them.
"That was when I had the idea to start my podcast."
Since launching the BBG podcast in 2018, Les has established a supportive online wellness community focused on mind-body health, habits, spacious productivity, financial wellness, and self-care. And it just keeps growing.
In today's case study, Les is revealing three internal growth strategies she used to DRAMATICALLY increase her listenership in just a single year.
3 Internal Growth Strategies That 5X'ed BBG's Monthly Downloads
In January 2021, BBG brought in 70K downloads for the month.
In January 2022, the podcast reached 350K monthly downloads.
That means in the span of just one year, Les Alfred was able to multiply the monthly downloads for her podcast by five!!
"For the first half of the year, growth was really gradual," says Les, "then in the summer of 2021 I really started implementing some changes in how I produced the show—and it started to take off."
Of course, we had to ask: Les, how did you do it??
Because Les is AMAZING, she was happy to oblige…
1. Implementing a series model to keep listeners coming back.
You know when you recommend a new TV show to a friend, and the topic pops up later, and the conversation goes a little like this…
"Did you watch it?"
"Oh yeah, I did!"
"So good, right?!"
"Well, I watched the first episode and couldn't really get into it."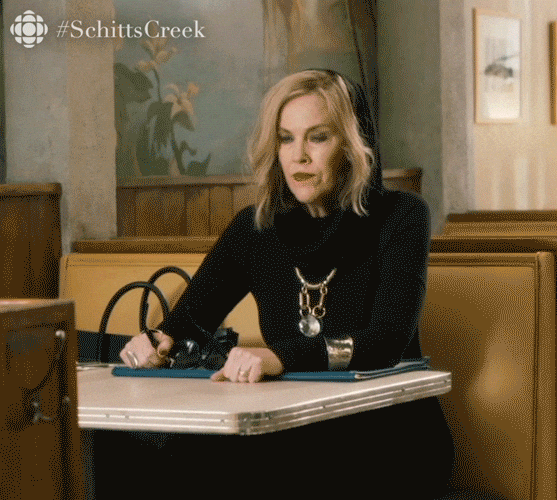 The pilot episode is not enough, people!
"I implemented the series model in the summer of 2021, and that was the big turning point for my show," says Les.
Up until mid-2021, Les was launching random episodes based on pitches she'd received or ideas that popped into her head.
"One week we'd talk about nutrition, and then the next week we'd talk about relationships, and then the next week we'd talk about menstrual cycles," she says. "It would just be all over the place."
That's when Les had an idea: what if she created a series around each topic?
"Whatever they're listening to this week, how can the conversation next week connect to it so they want to come back and continue the conversation?" Les thought.
Instead of jumping from food to fitness to finance, Les started organizing her content around a central theme or idea and would carry the topic through four to six episodes.
"The very first series we did was a bit woo-woo. It was on raising your vibration," says Les.
Les talked about human design one week. In the next episode, she interviewed a manifestation coach.
"All of these things were different perspectives, but there was a common thread."
And guess what? Listeners stuck around.
"When we implemented that, almost overnight downloads increased astronomically," says Les. "That was the first month where we crossed the 100,000 downloads mark, and we've never gone below six-figure downloads since."
2. Creating highly shareable content on social media.
Next on Les's list of surefire internal growth strategies is creating highly shareable content on social media.
These include memes, tweet graphics, and other content that is particularly attention-grabbing. They are the posts that get a laugh out of you or the ones that inspire you.
"People either immediately want to share it to their story or share it to their close friends," says Les. "Those are what my team calls Friday posts."
But the Friday posts are only part of Les's strategy…
On a weekly basis, Les and her team typically create three unique pieces of content to promote that week's podcast episode.
Post #1: Podcast Clip Reel
BBG episodes drop every Tuesday, and on the same day, Les and her team drop a reel featuring a clip from the episode.
"This week, I had a guest who released a new book," says Les. "The first thing we did to promote it was we got a really good juicy clip of her saying a great gem and shared that as a reel on Tuesday as soon as the episode dropped."
The goal of this first post is to announce the new episode and encourage followers to give it a listen.
Post #2: Carousel Post of Quotes
Next, Les's team produces a more elaborate carousel post, featuring little nuggets of gold from the episode.
"Later that week, my social media manager created this beautiful carousel post that served as a summary of the episode," says Les, "but she framed it as reminders."
The post featured a series of compelling quotes that were pulled from the episode.
Like the Tuesday post, the caption for this carousel post encouraged followers to listen to the full episode if any of the quotes resonated with them. For those who'd already listened to the episode, it served as a great reminder of what they'd already heard.
Post #3: "Friday Post"
Finally, Les's team ends their social media schedule each week with what Les likes to call a "Friday post."
This is the post people can't help but share because it's funny, encouraging, clever, or just plain relatable.
"We had one that did pretty well this year," says Les. "I did an episode about digital self-care and the importance of digital decluttering. For that Friday post, I created a meme."
The meme featured a picture of Beyonce staring at a laptop and looking a little…irked.
"When an email hits right after you reach inbox zero."
"People loved it," says Les, "It was funny, and they could relate to it."
Followers liked the post, commented on it, shared it, and—of course—hopped over to that week's podcast episode for tips on reaching the coveted "Inbox 0."
3. Teaching listeners how to implement what they learned on the podcast.
The final internal growth strategy that has skyrocketed BBG's listenership is creating content on social media (and in the newsletter) that teaches listeners how to implement what they learned on the podcast.
Let's look at this strategy in action, using a recurring series Les and her team produce at the start of each year.
"The most popular series I've had two years running is called 'Reframing the Reset.' It's my New Year's series."
One of the episodes in BBG's 2023 "Reframing the Reset" series focused on digital decluttering (yep, the same episode she referenced with the Friday "Beyonce-themed" post).
"This year, I made a really detailed digital decluttering checklist, so if you signed up for the Reframing the Reset challenge, you got access to the checklist," says Les.
"Not only are people listening to the podcast, but we're giving them a resource to help them actually do the thing that the episode is telling them to do."
Les takes this "educator role" a step further by pointing listeners to her newsletter for additional tips on practicing what's taught in the podcast.
"I will usually have a personal 'Editor's Note' about how I'm implementing whatever that week's topic is," says Les. "I think people need to see examples."
And just like that, up goes her subscriber list!
(One more reason to clap for this savvy entrepreneur!)
Like what you hear? We've barely scratched the surface…
We've covered a lot of great advice from this podcasting pro, but if you are the host of your own podcast, you should definitely listen to the full episode for more tips from Les!
What we DIDN'T cover in this blog post includes…
Learnings from BBG's "Annual Survey"
Les's strategy for naming episodes (hint: KISS — "keep it simple, stupid")
Why Les's social media captions always point to a Linkin.bio (Les uses a tool called "Later")
Les's thoughts on interviews versus solo episodes
BBG's #1 discovery channel
For more internal growth advice from a podcaster who's learned A LOT, scroll down and watch the full interview for yourself! (Don't forget to grab a pen and paper. You won't want to miss all these juicy tips!)
Thank you to our sponsors:
If you're a writer or aspiring writer, visit www.burgeondesignandeditorial.com or follow Tiffany on Instagram @burgeondesignandeditorial to learn more about Tiffany's services! Mention you were sent by Cubicle to CEO to save 20% on any editing or book coaching services, no code needed.
Swap out your ineffective questions that lead to close-ended responses with Dr. Kristine Medyanik's prompts and questions that build trust by downloading your digital copy of the Curiosity Based Leadership booklet for only $9: ellenyin.com/curiositybooklet. This booklet is a must-have for every CEO!
Connect with Les: