Training interns to take over certain responsibilities in your small business requires a leap of faith. We're talking about your business baby, after all! But risks often pave the way for great rewards, and this rings true for today's CEO spotlight: Heather Brown.
Heather is a full-time blogger, podcast host of Healthy with Heather Brown, ebook author, and educator behind the brand, My Life Well Loved, where she shares ways for young moms to love their life and pursue health in mind, body, and soul. Heather's blog is reaching more than one MILLION women every year, but she can't take all the credit…
Today's case study is all about how Heather Brown's decision to start training interns resulted in a remarkable 45% increase in revenue in just five months!
Heather's Cubicle to CEO® Story
"I am a blogging dinosaur," says Heather.
In some ways, she's right. Heather has been blogging for well over a decade—but she's nowhere near the brink of extinction. In fact, Heather now leads a team of nine!
But back in the day, blogging was nothing more than a side gig for Heather (as was the case for many of us in the early 2000s).
"I just did the blog for fun," she says. "So, VERY humble beginnings."
After her husband, Eric, decided to go back to school, Heather worked full-time to pay the bills. But, she also became a PRO at penny-pinching.
"I was getting so good at couponing and saving money that my friends kept saying, 'Heather, how do you do it?' Eventually, one of them said, 'I'm just going to start a blog for you.'"
Heather would work her 9-to-5 in marketing for a meal-planning company, teach a Pure Barre class from 5:30 to 6:30, work out from 6:30 to 7:15, come home, make dinner, spend time with Eric, and then jump online to blog.
"My husband had to work so many nights in the beginning that I got to work on my passion project," says Heather.
The journey from bedtime blogger to established entrepreneur was slow and steady, but like many of our guests, the time eventually came for Heather to trust in her business and PIVOT.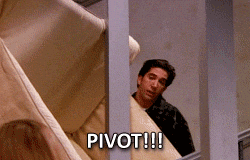 "It became, 'I'm having my little boy, and if we're ever going to make the leap of faith, we have saved the money and now's our chance,'" says Heather.
"So we took the leap."
When Solopreneurship Doesn't Cut it… Don't Go Solo
Every entrepreneur eventually hits a ceiling scaling their business all on their own, and Heather is no different.
"When I first launched a blog, it literally was a blog," says Heather. "That was pretty much all I had to maintain."
Then, the pace picked up a bit when Heather posted a recipe on Pinterest.
"I was an early adopter of Pinterest, and I had a recipe go viral," she says. "It's chicken and spinach pasta bake, and it's delicious."
Suddenly, Heather had more than a blog to manage…
Amazon affiliate links…
An email list…
Pinterest, Twitter, Facebook…
"This was even before Instagram stories were a thing, and GOLLY that's its whole own beast!" She says. "That was my tipping point."
One by one, things started falling off her plate. (Pun intended.)
To continue scaling her business, Heather realized she needed help.
She was making one or two thousand dollars a month and still working part-time, but she knew that delegating small tasks like answering emails, pulling links, and scheduling posts would free up her time and enable more growth.
"I went back to the only place I know to go: Samford University."
Heather visited a former professor and asked if she could list on the Samford Portal that she was looking to hire an intern.
"Yes, of course!" He said, then told Heather to send him details about hours and duties. She went home and started brainstorming.
"I immediately got a bite," says Heather.
Heather scheduled an interview (after researching how to interview) and later offered that student a job on the spot.
Intern #1. CHECK!
Building the Dream Team, One Intern at a Time
As Heather's business grew, her team followed suit.
One intern… Two interns… Three interns…
At first, they tackled tweets, Facebook posts, Pinterest pins, and so on. But as they proved their worth, Heather began trusting them with bigger responsibilities like passwords and direct messages.
"I got to about my third or fourth intern and saw one really rising above the others," says Heather.
That intern's name is Alyssa, and today she is the chief operating officer for My Life Well Loved.
"Alyssa has worked her way from intern to 'hey, I can afford to start you at $10 an hour,' and up from there," says Heather.
Heather trusted Alyssa with more and more of her business over time, but she relinquished the most control in 2018 because… well, she really had no choice.
"I was pregnant with Finn and just thought, 'What am I going to do?'" Heather shares.
Following the traumatic delivery of her first baby, Leyton, Heather dealt with a fourth-degree tear and postpartum depression, for which her doctor prescribed rest—and LOTS of it.
"My doctor told me, 'You're not allowed to walk to the mailbox or further for six weeks.'"
So when this bubbly blogger found out she was pregnant with her second boy, Finn, fear quickly settled in.
What am I going to do if that happens with Finn? How am I going to take maternity leave?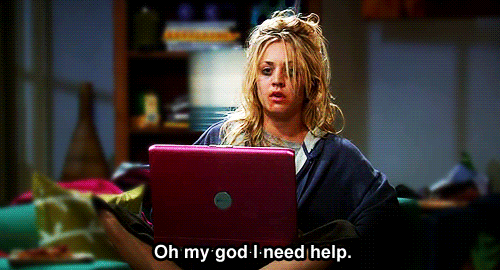 So, she turned to Alyssa.
"I just said to Alyssa, 'I need to know if you're all in.'" Fortunately, Alyssa was.
Throughout Heather's pregnancy, the duo spent hours on the phone, working through every single email, every potential brand partnership, every contract.
"She's my work wife," says Heather. "By the time I left to go on maternity leave, it was like she knew how my brain worked because I'd been in her ear all day, every day."
Alyssa started pitching and following up with brands—but then she stepped up her game even more.
"Alyssa had so many spreadsheets and systems that helped us be in contact with brands more, whereas I had been flying by the seat of my pants," Heather laughs. "I knew how to negotiate, and I'm a people person, but the systems took us to the next level."
Suddenly, My Life Well Loved was pitching to more brands, negotiating more deals, and nurturing those relationships better than ever before.
From Training Interns to Taking Deals → Why it Pays to Pay Interns
Through perfecting her method of finding and training interns, Heather brought in someone who could oversee the money-making side of her business. So when she went on maternity leave in August 2018 and Alyssa took the reins, here's what happened…
"If I continued without a team, my projected revenue would have been $40,000 less than what it ended up being for the year."
When you consider the average monthly earnings for My Life Well Loved from January to July 2018 and deduct the $5K invested in Alyssa, Heather's annual revenue increased by $35K.
"My team's ability to give clients VIP treatment made them want to work with us again and again," Heather explains. "Our business revenue increased 45% in the first calendar year of having a team, and I was sold."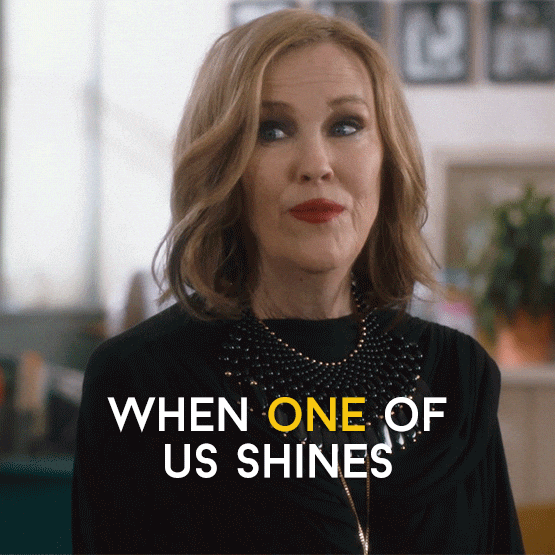 As if the benefit of increased revenue wasn't enough to validate training interns, Heather also gained more time with her family.
"Having someone give me the mental freedom and space to not be chained to my computer all the time and be with my babies, not just my business baby, was incredible for me," says Heather.
Heather is the first to admit that training interns can be uncomfortable. It's not easy to let someone else take the wheel in your business! But now, as the leader of a team of nine, Heather is quick to vouch for the college kid in search of real-world experience.
"I think that the biggest hangup that entrepreneurs have when they start hiring people is you just feel 'I can't trust anyone with my baby,'" she says. "It is scary and intimidating!… But I just want to encourage you to start with one person."
Like what you hear? We've barely scratched the surface…
If you've considered training interns to help scale your business, listen to the full interview with Heather Brown for more great insight!
What we DIDN'T cover in this blog post includes…
Heather's dream team – Who are they and what do they do?
How much $ is Heather investing in her team today?
How many hours do Heather's team members work?
Heather and her team's method for pitching brands
For more tips on how training interns can grow your business, scroll down and watch the full interview! (Or listen while you make Heather's delicious pasta bake!)
Thank you to our sponsors:
If you're a writer or aspiring writer, visit www.burgeondesignandeditorial.com or follow Tiffany on Instagram @burgeondesignandeditorial to learn more about Tiffany's services! Mention you were sent by Cubicle to CEO to save 20% on any editing or book coaching services, no code needed.
Swap out your ineffective questions that lead to close-ended responses with Dr. Kristine Medyanik's prompts and questions that build trust by downloading your digital copy of the Curiosity Based Leadership booklet for only $9: ellenyin.com/curiositybooklet. This booklet is a must-have for every CEO!
Try the #1 all-in-one E-commerce platform: Shopify! Sign up for a one dollar per month trial period at shopify.com/cubicle
Connect with Heather: