Launching a program is no easy feat, and Anita Siek understands this reality better than most…
Anita Siek is a lawyer-turned-copy strategist, speaker, and podcaster. She's also the CEO of Wordfetti, a human-centered brand strategy and copywriting house that helps brands earn more money using the clever combo of words + psychology.
But even savvy entrepreneurs like Anita have their fair share of business blunders.
In today's case study, Anita tells us how she flipped around her slowest program launch ever and attracted 65% of her students in the final 48 hours!
A Story of "Failure": Anita's Slowest Program Launch EVER
It's the classic entrepreneurial tale…
You try something new in your business. Maybe you introduce a course (by the way, we can help with that!), or test a new sales funnel.
You research, plan, and finally launch the idea—and it's a big FAT FLOP.
We've all been there, even today's case study subject, Anita Siek.
At the end of 2022, Anita prepared to launch her signature program, Wordfetti Your Words.
"It was early 2020 when we first launched it," she says. "We sold it to around 20 beta students, and then we launched it three times after that."
Everything was going smoothly, until one particular launch in the fall of 2022…
"It was SLOW," Anita says.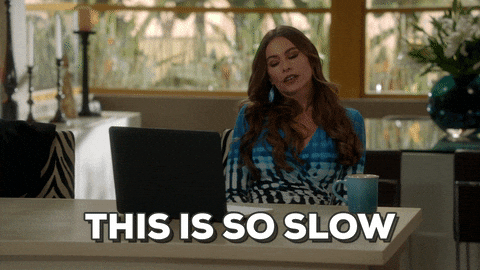 "I was questioning everything. I probably ugly cried like a million times."
In hindsight, Anita sees clearly what went wrong.
Cities were finally open to travelers after nearly two years in quarantine.
Businesses were experiencing economic pains and scaling back.
And of course, Christmas was right around the corner, so everyone was preparing to "go offline."
Unfortunately, by the time Anita and her team were aware of these obstacles, they were on day five of a seven-day launch.
Anita felt like she'd let her team down and felt frustrated by unmet expectations… but she didn't let that stop her.
"It's moments like this where you could go one of two ways," she shares.
"You could look at it from a space of 'okay, well that sucks'—which was me for the first five days—or you could reset."
Anita chose the latter.
Launching a Program… And Saving It: Anita's Key Messaging Shifts That Changed Everything
"I had 48 hours, so I had to get really intentional with where we were pouring out energy," says Anita. "The biggest question I asked was what do I have control over."
Naturally, Anita focused her efforts on the thing she knows best: words.
"I have control over writing, rewriting, tweaking, and that includes sales pages, emails, social content."
To inform her new messaging, Anita looked back at the patterns and testimonials from previous buyers.
"I am such a mega geek when it comes to data," she laughs.
But, Anita also listened to people who weren't buying…
Why People DIDN'T Buy
"Every single launch, we do a non-buying survey," says Anita.
This brief, 60-second survey provides Anita and her team with all the reasons why prospects didn't respond to her program launch with a 'heck yes.'
"I am a big believer that when someone doesn't buy. It's likely because you haven't communicated the trifecta, which is 'why this, why now, and why you,'" she says.
There was one key difference between her previous launch and this slow launch: timing.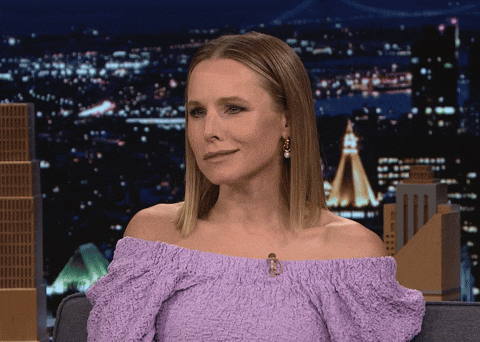 "The 'why now' changed," she says.
Anita realized the "why now" messaging she used for the previous launch in April didn't match the messaging people needed in October.
"I needed to connect the dots between how learning to write in October was going to help during Christmas when you want to switch off."
(Fun Fact: After launching a program, Anita incentivizes non-buyers to fill out her 60-second survey by donating a certain amount of money to a charity for every response!)
Why People DID Buy
For entrepreneurs and small business owners, testimonials are one of the most effective marketing tools at our fingertips. So once Anita and her team had uncovered the objections that kept people from enrolling in her course, they turned to the people who did buy.
"There were a lot of manual DMs," Anita laughs.
Anita asked each student what made them say "heck yes" to her program. Then, using those testimonials, she created new messaging that would address the objections of non-buyers.
"I have always looked at testimonials to combat an objection," she says.
Instead of responding to non-buyers objections with her own, crafted messaging, Anita let her students do the talking…
"It's important that you share why this, why now, why you, but what's even more powerful is if people who have gone through your program are literally answering that FOR YOU," says Anita.
Turning "No's" Into "Heck Yes's"
This slow launch brought up a range of doubts and fears for Anita and her team, but reviewing testimonials from previous students confirmed something she really needed to hear…
"Our students have gotten epic results by going through this program," she says.
When she looked at the facts, she realized, the "proof is in the pudding."
Anita took the objections from non-buyers, the testimonials from buyers, and her own newfound confidence and sat down to write.
She stayed up till 2AM one night rewriting the final five emails in her launch sequence. Then, she watched 65% of her students enroll within the final 48 hours.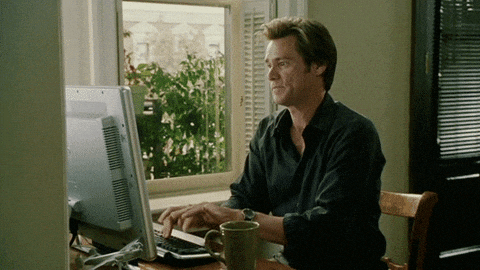 "I say this quite often, but if you wobble, your audience is gonna wobble," says Anita.
"The energy is completely different showing up from a space of, 'This program is going to completely change your business. In fact, it's going to help you make money—and it does!"
Let this be a reminder to us all: When in doubt, listen to your customers… then tell your leads to also listen to your customers.
Like what you hear? We've barely scratched the surface…
What we DIDN'T cover in this blog post includes…
How Anita uses ads in her launch sequence
How long it takes Anita's leads to transition from prospect to buyer
The strategy shift that "catapulted results" for Anita's latest April 2023 launch
Anita's interview is chock-full of lessons and strategies for launching a program that sells. Be sure to get the full scoop by scrolling to the top or bottom of this post and listening to the full episode today!
Thank you to our sponsors:
Connect with Anita: