In today's case study, Zafira Rajan reveals how she transformed a single speaking engagement and an $11 tripwire into 600+ new customers and $45K+ in sales.
Zafira Rajan is a copywriting queen, a brand strategist, and a self-proclaimed "sensory storyteller." She helps coaches and course creators add personality to their copy and attract aligned clients.
In 2020, Zafira gave the keynote speech for a virtual event hosted by Amy Porterfield. She implemented a long-term strategy that started with a beta test and evolved into a new, standalone digital product. Since its inception, that ever-changing offer has earned Zafira a whopping $45K+ in sales and 600+ new customers!
How ONE Speaking Engagement Led to 600+ New Customers
The setting is 2020 (i.e. Everyone is online)…
Marketing legend Amy Porterfield (check out our case study on Amy here!) is prepping for her next, now-virtual event and is on the hunt for her keynote speaker.
"She was looking for new copywriters on the rise to come and speak about sales pages," says Zafira.
For a little direction, Amy contacted Tarzan Kay, a previous speaker at her live event… and a mentor of Zafira.
"I was in the middle of buying a house and moving in and everything seemed to be happening all at once," says Zafira, "but I just said, 'yes.'"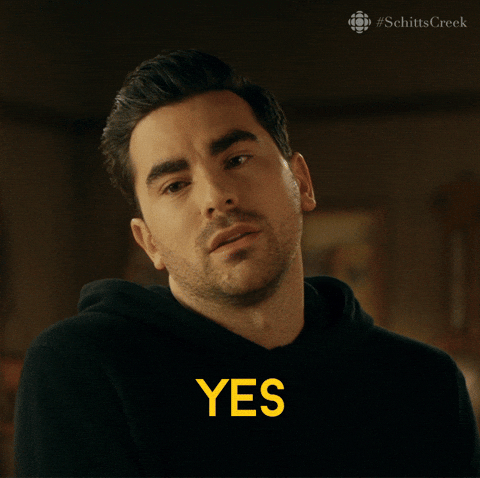 The bigger story, however, is what Zafira did with that speaking engagement…
The Original Offer: Slide Deck
Long before she was "standing on stage," Zafira knew that this particular speaking engagement would be a HUGE opportunity for her business.
"I 100% had imposter syndrome going into that event," she says. "I was probably the only name that was not immediately recognizable."
By the way, Ellen hosted a whole podcast episode on imposter syndrome… and her unique take on the topic. Listen here!
Fortunately, building out sales pages was one of Zafira's main services, so she had A LOT of tried-and-true tips to share.
In fact, she came prepared with 60+ slides worth of content.
"I was doing live makeovers of copy on the slides," she says.
Not only did Zafira advise these entrepreneurs how to add personality to their sales pages, she literally showed them. But Zafira knew that the thing that would truly convince the event participants to keep her in their orbit would be going beyond show-and-tell.
"I knew everybody would want the slides," she says.
Throughout the speaking engagement, Zafira reminded listeners that she would give them an opportunity to access the slides. When her presentation came to a close, Amy's team dropped Zafira's link to the slides in a live chat.
"Everyone was just going wild," says Zafira.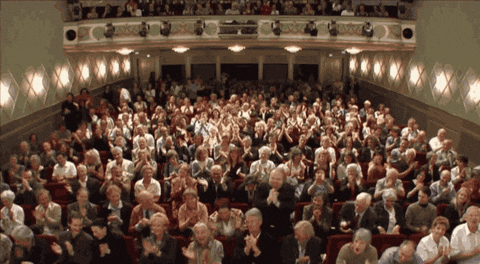 And the proof is in the numbers…
A total of 1,393 people visited that link. Of those nearly 1,400 page views, 576 visitors chose to share their email address to access the slides. In other words, a 41% conversion rate.
BUT Zafira's numbers only get better from here…
The Free Opt-In: $11 Tripwire
Before her speaking engagement, Zafira knew that a link giving these participants access to high-value content would spread like wildfire. But she also had another thought…
"They're going to be left wanting more."
Learning is the easy part. It's the implementation that's difficult.
"If you give them the direct tools and access to do something immediately with what they learned from the slides," Ellen comments in the interview, "Their success rates are so much higher."
With this thought in mind, Zafira developed a tripwire.
"A tripwire is a paid opportunity that you serve your audience immediately upon opting into a free offer," says Zafira. "Usually it's really low-cost, typically under $50, and aligned with the freebie."
In Zafira's case, the tripwire was an $11 product called the "Sales Page Personality Kit."
"I was giving them actual swipes from these high-converting sales pages and a whole workbook where I broke down each piece of those sales pages and exactly where I put in personality—and it was just $11!" she explains.
"It was a no-brainer."
…again, the proof is in the numbers…
Remember the 576 participants who gave Zafira their email address? Well, 300 of them purchased her $11 offer. This translates to a 52% conversion rate.
In fact, people from the event spread the link around, and Zafira had an additional 263 people purchase the product!
"People were talking about it across Amy's community," she says. "The content was resonating."
After a month of letting the url roam, Zafira shut it down, but knew she had to do something more with the content.
"I was like, 'Okay, I think there's a bigger opportunity here. What would happen if I just gave this my all?'"
So, she did…
The Upsell: a New Digital Product
Months after the initial speaking engagement, Zafira created a new digital product out of the original slides and the tripwire.
"I basically recorded the talk I gave at Amy's event, but I revamped that whole product to be even more detailed," she explains.
"It was no longer the byproduct of a talk. It was a standalone digital product that could really live on its own."
Zafira launched her new product for $47 to the folks who'd originally purchased the kit for $11. For the general public, she priced it at $297.
One last time, these numbers speak for themselves…
Out of the 300 people who purchased the $11 offer, there were 162 cart views and 92 buys. In short, a 56% conversion rate.
Since that speaking engagement, Zafira has used this core content in many ways.
"It's participated in digital courses, bundles, affiliate promotions, etc. Now, anyone can buy it!"
And people ARE buying it.
Since Zafira stood on that virtual stage in 2020 and shared the slide deck link in the live chat, her ever-changing product has reaped more than $45K for her business!
"It's had an interesting journey," she laughs. "It's like a baby that's grown up with me over time."
Zafira's case study is a great reminder for us all that change doesn't have to be scary in the entrepreneurial world. In fact, change begets a different kind of change (too corny??).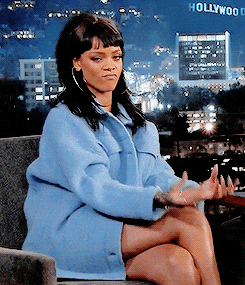 "My business has expanded to not just 1-to-1 offers, but a brand messaging program, a sensory writing membership, digital products… I could never ever go back to a cubicle," says Zafira.
"The only constant is change at this point and I'm okay with that."
Like what you hear? We've barely scratched the surface…
What we DIDN'T cover in this blog post includes…
How Zafira's product performed in an evergreen model versus an open/closed cart model
Zafira answers, "Today, do you opt for exposure opportunities or upfront compensation?"
Zafira's hot take on Threads
Zafira has learned a heck of a lot from this single, shape-shifting product, and we only covered a fraction of it in this case study! Listen to the full episode today for more! (Trust us. You won't want to miss the numbers and details from this one.)
Thank you to our sponsors:
Connect with Zafira: