In today's case study, former CEO, Teri Yu, offers us a window into the acquisition of her tech company, Vibely, by Kajabi (one of our all-time favorite brands, by the way).
Teri is a unique guest on our podcast, because her Cubicle to CEO® story doesn't end at "CEO."
"I'm actually the opposite," Teri laughs, "CEO to cubicle."
Today, Teri tells us the juicy details behind her business buyout! Find out how she built a successful tech company, then sold it to Kajabi, an all-in-one platform designed uniquely for creator-led businesses.
Building the Business: Enter Vibely
Back in the early days of Teri's career, she worked for the popular project management company, Asana, and noticed a pattern among many trending tech companies…
"There was so much focus on getting people to come back to the app," she says. "Big tech companies like Facebook and Snapchat were creating more of an addictive cycle. They weren't creating meaning and fulfillment."
In that corporate cubicle, Teri discovered a desire to create something that would be truly meaningful and would bring value to people's lives.
"With that mission, we started Vibely," she says.
Vibely offered creators a space to host intimate communities. They could accomplish goals, learn, challenge one another, join events, and so on. Teri spent five years aggressively growing Vibely, and as she did, more and more creators jumped on board.
"We had a total membership revenue of around two million, and at the rate we were growing at, we were going to exceed six million that year."
And Vibely would have exceeded six million in revenue, if creators weren't the only ones taking notice…
From Burnout to Buyout: Vibely's Acquisition
Before Teri sold her tech company, Vibely was experiencing 59% month-over-month growth in revenue.
"It was like 16 times growth within seven months," says Teri.
However, that kind of rapid growth came at a cost.
The Decision
Teri chose to sell Vibely for two primary reasons…
1. BURNOUT
"It was five years of pure pounding the pavement," she admits.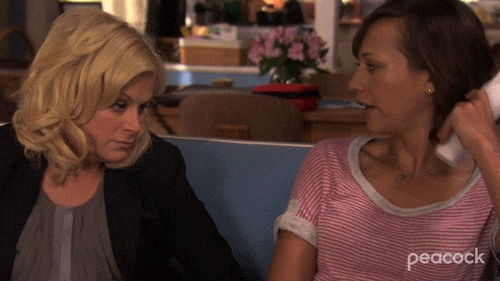 "My husband was sick and tired of it as well. He had been my therapist for years."
Teri loved what she'd built, but she also loved her family, her friends, her hobbies, her life—all of which she'd placed on the backburner for the sake of Vibely.
"I knew that it wasn't something I could continue to go at 100%. I needed some relief."
2. BUSINESS CHALLENGES
To lead with Vibely's original mission to offer meaning and fulfillment for creators, Teri and her team had to keep up with A LOT of outreach.
"We personally talked to creators, personally were in their inbox, personally sold to them," she says. "As much as we were growing, it required me to still push the boulder uphill."
Had Teri not chosen the acquisition route, it's possible that Vibely could have one day reached that point of rolling downhill. But considering the state of her personal life and her business, she knew something had to change.
The Term Sheet
"When we received our Series A term sheet, that's when I started to think about selling."
For those unfamiliar with a Series A term sheet, here's a brief tutorial from Teri…
"Startups have different milestones: a pre-seed, sometimes a second pre-seed, a seed round, Series A, Series B, Series C, Series D, and so forth until the IPO."
Each stage represents a round of fundraising, where investors have an opportunity to invest in a budding company in exchange for equity or even partial ownership.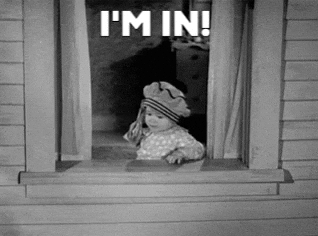 "We had a pre-seed round and raised $500K. We had a seed round, and that was around $2 million," Teri explains. "And then the Series A was an offer from a venture capital firm to get a substantial chunk of equity, around 20%, in our business for the money they were infusing."
At the time when your business receives a Series A term sheet, says Teri, your company gets priced. Investors are comparing your business to multiple others, evaluating risks and gauging what your company could be worth.
"We were getting acquisition interest as well," Teri adds. "Patreon reached out. Google reached out."
With all this chatter, Teri started to think more seriously about selling.
"It was a deliberate action at that point for me to figure out what is the risk/reward of us continuing, given my energy level, the challenges, but also the amazing impact we could have if we partnered with a company that already had a ton of users and creators," she explains.
"It was all about impact for me."
The Lineup
When Vibely received its first Series A term sheet and acquisition interest, Teri fully explored each path.
In fact, she created a spreadsheet.
The list outlined the options presenting themselves to Teri as well as those that had not yet done so…
"This industry—M&As [mergers and acquisitions] and fundraising—is very driven by referrals," she shares.
"I didn't necessarily send a cold email to Snapchat and say, 'Hey, we should talk.' It was finding an intro that could speak highly of us that knew someone who knew someone."
After Teri pursued each path outlined in her spreadsheet, she ended up with five M&A offers:
A crypto company,…
Three major social media companies,…
And Kajabi.
Among these offers, one stood out…
The Acquisition
While the other offers were certainly competitive, Kajabi had two key ingredients that compelled Teri to take the deal…
1. TRACTION
Teri explains in her interview that acquisitions are decided based on three major inputs:
The more of those inputs you hit, the higher deal you get—but traction holds the most weight.
"For Vibely, it was team and product—NOT traction," says Teri.
Compared to Kajabi, Vibely was a small fish.
Kajabi has over 100K businesses.
They power more than $5 billion in creator revenue.
Creators are making, on average, $5 million a day on the platform.
But coupled with Kajabi's traction was another attractive trait, and this quality is something they shared with Vibely. In fact, it's the very thing that launched Vibely into existence five years prior.
2. MISSION
"Kajabi's mission has always been to power the business and livelihood for entrepreneurs all across the world," says Teri. "That really resonated with me when we were thinking about which company to join."
So with Kajabi's offer in hand, Teri asked herself…
"Do we want a partner with a company that has a deep need for the platform we've built, so we can impact 75 million+ students across the world, OR do we continue to operate independently and push forward, hoping the risks we take on are worth it?"
"At the end of the day, the most compatible deal was Kajabi," says Teri. "It was a perfect match."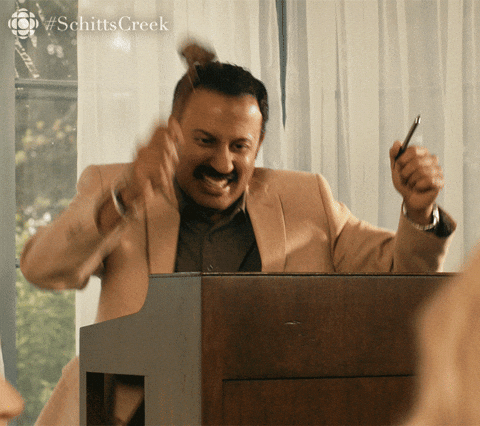 Like what you hear? We've barely scratched the surface…
What we DIDN'T cover in this blog post includes…
Teri talks about her new role at Kajabi, director of product
Teri's advice to CEO-turned-employee's experiencing "post-exit depression."
Teri's trips for CEOs who want to "get acquired"
As a former CEO, Teri Yu provides a perspective we have yet to hear on the Cubicle to CEO podcast. Click the link below and make sure you catch her full interview!
Thank you to our sponsors:
Calling all creative entrepreneurs! Use code 'CEO' at checkout to join Tiffany Napper's coaching membership, Upleveler Society, for only $49/month when you go to https://www.tiffanynapper.com/upleveler-society
Try the #1 all-in-one E-commerce platform: Shopify! Sign up for a one dollar per month trial period at shopify.com/cubicle
Connect with Teri: