Last week, our founder Ellen Yin interviewed Amanda Walker, who has used a clever, 3-step client testimonial strategy to attract her dream clients. This week, we're continuing the discussion on leveraging your referral network with leadership and operations consultant Sara McCabe.
Sara helps her clients build better leaders, stronger teams, and more efficient businesses. In fact, she's so good at what she does that her referral network now drives 90% of her sales! When Sara realized the impact of word-of-mouth on her business growth, she made a bold business decision…
Sara walked away from her TikTok account, which had amassed an impressive 17K followers. Instead, she focused her energy on past and current clients—and experienced a 40% increase in revenue!
Today, she's giving us all the details behind her strategy for leveraging a referral network.
Sara's Cubicle to CEO® Story
Before Sara provided custom consultation and strategy sessions for growing businesses, she oversaw development for a retail company. The job took Sara all over America, and for a time, she truly loved it.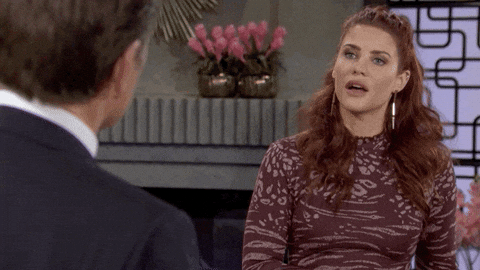 "It was one of my dream roles," she says, "but I had to work A LOT."
To no one's surprise, Sara eventually burnt out. She realized the job wasn't sustainable long-term and found herself facing a question: Can I continue doing this?
As Sara thought through her job, her goals, and her values, she realized her work simply didn't align.
"I had what I jokingly call a 'table-flip moment,'" says Sara. "I was at work one day, and I just sort of had this realization that I needed to leave."
Sara began browsing other jobs at other companies. But as she started interviewing, she kept encountering the same feeling.
"They didn't feel like they were in alignment with my values," she says.
What Sara wanted most, she realized, was to affect change within businesses and their teams. She wanted to work with founders and implement changes in strategy that would affect their growth.
"I felt like I didn't really have a choice but to start my own business." 
So… she did.
Today, Sara McCabe Consulting provides personalized strategies and custom consultations for budding and built companies. Sara is so skilled at what she does, that her clients sing her praises all the live long day!
We like to call this free marketing, and Sara is here to tell us all how she does it.
Sara's Revenue-Generating Referral Network Strategy
At the start of 2022, Sara's business was thriving… but she wasn't.
"I want my business to grow, but more specifically, I want my business to grow in a way that is in line with my current capacity," she says.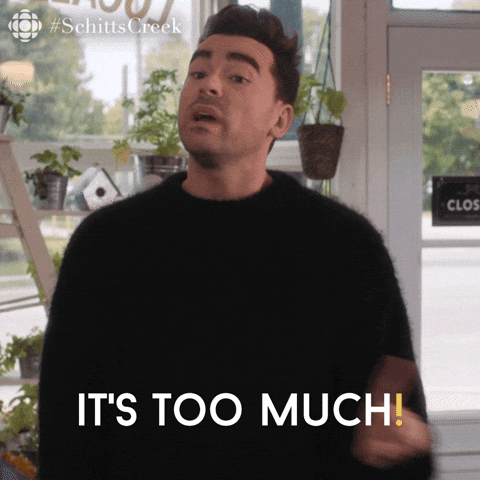 Sara started noticing that she wasn't able to show up for her clients the way she wanted. So, she evaluated her business operations in search of opportunities to scale back…
Buh-Bye, TikTok
In early 2022, Sara acquired the majority of her leads through social media… or so she thought.
As she started evaluating her leads and revenue, Sara quickly realized TikTok was failing her in two ways...
1.) The ROI
At that time, Sara had only generated about $6K in revenue and $2K through brand deals on TikTok. Those numbers seem attractive, but when Sara calculated the time spent on creating and posting videos, they didn't have the same appeal.
"When I look at $8K after the amount of time… that's just not a great ROI."
As if the numbers weren't enough to convince her TikTok wasn't worth the investment, Sara noticed another area where the platform fell short…
2.) The Clients
When Sara thought about the clients that were most aligned with the work she wanted to do, she realized they weren't coming from TikTok.
"A lot of the audience I was attracting on Tiktok wasn't the most ideal," she explains.
In fact, Sara's when Sara took a closer look at where those ideal clients were coming from, the truth became clear.
"When I looked at what was driving that traffic, the majority was through referrals."
Social media wasn't the true marketing genius, her clients were!
So, Sara broke up with TikTok.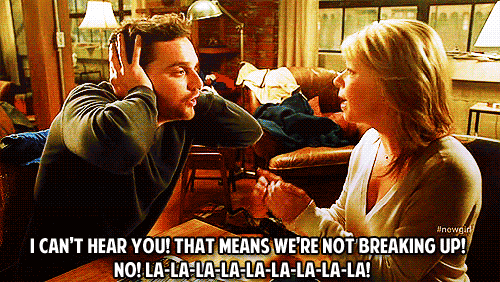 "It felt really scary, because I think—especially in the online business space—we are receiving so many messages around how much content we need to put out… but there are different ways."
Hello, Referral Network
Once Sara identified clients as her most effective marketing strategy, she shifted her attention away from her 17K TikTok followers and toward the people who really valued her business.
"It's so much more strategic for me to invest in delivering a better client experience, connecting with people, and building relationships than pumping out content."
Immediately, the decision paid off.
"The biggest thing I noticed was how my workdays felt," says Sara. "More specifically, they felt less chaotic."
Without the pressure to create content every day, Sara was able to dedicate more time to the one thing that mattered most.
"When you feel like you're sort of being pulled in a lot of directions, there is that frantic feeling of I have to do this and then I have to do this," she says.
"Now my clients are my priority."
Thanks to Sara's decision to focus more attention on her clients and less on content, she received an additional $46,550 in revenue for 2022, representing a 40% increase in revenue!
Like what you hear? We've barely scratched the surface…
What we DIDN'T cover in this blog post includes…
Did Sara announce her public exit from TikTok or leave quietly?
Sara's current content curation strategy
Why Sara chooses NOT to incentivize referrals with monetary kickbacks
Sara McCabe has a wealth of marketing wisdom to share with our audience, and if you want to catch it all, listen to the full interview!
Thank you to our sponsors:
If you're a writer or aspiring writer, visit www.burgeondesignandeditorial.com or follow Tiffany on Instagram @burgeondesignandeditorial to learn more about Tiffany's services! Mention you were sent by Cubicle to CEO to save 20% on any editing or book coaching services, no code needed.
Create a swoon-worthy brand with the WorkPlay method! Book an inquiry call at www.workplaybranding.com + mention Cubicle to CEO sent you to receive a fast action bonus worth $1,500.
Connect with Sara: