Sara McCabe has developed an effective strategy to attract and track referrals in her business. And today, she's giving us the inside scoop!
Grab a pen and paper and read on to learn how Sara leverages referrals to generate a massive 90% of her sales!
How to Get Referrals: Sara's Tried-And-True Strategy
When Sara discovered that her best deals and best clients were coming from referrals, she ditched TikTok and doubled down on a new marketing strategy. But instead of directly asking for referrals from her clients, Sara focuses her attention on collecting feedback.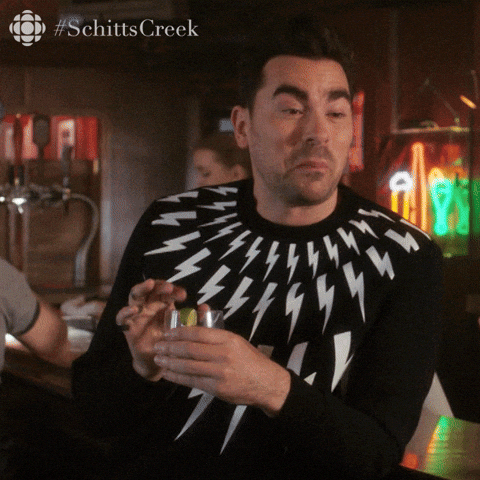 "I think the most important thing to remember is referrals and the amount of referrals you get are a really great metric for how successful your service is," she says.
Sara solicits this information in a couple of key ways.
1.) Check-in at the end of the second meeting
At the end of the second meeting together, about a month into the client-consultant relationship, Sara checks in with her client.
How is this going?
What's working for you?
What do we need to adjust?
"I know some people might think that's really early to do a check-in, but I think it's important to do that early on," says Sara. "We still have typically another three months together, so I'll see how is it going, and we'll make those adjustments."
In addition to asking for a client's thoughts early on, Sara also checks in at the end of the relationship.
2.) Feedback questionnaire after the final meeting
"Something I'm a huge advocate for is immediately collecting feedback," says Sara.
In fact, Sara typically tells her clients in their last meeting together that they can expect a feedback questionnaire from her the following day.
Sara's 5-minute questionnaire is chock-full of quality questions. (Check out this juicy snippet…)
What were you worried about before you signed on to work with me?
What were your hesitations or reservations?
Were you expecting something that you didn't get?
How would you describe our work together?
How would you describe me to someone else?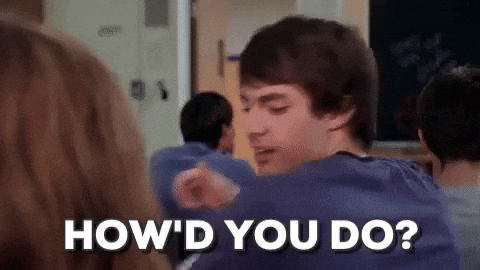 As soon as Sara receives the client's responses, she follows up.
"I have found that's the perfect place to (1) say thank you so much for that feedback and (2) is there anyone else you think could benefit from this work?" Sara shares.
Sara also wraps up her client projects with six months' worth of objectives and key results. So, if the client doesn't have someone they can refer to her at the end of their project, Sara asks again six months later when she checks in on their progress.
How to Track Referrals
Believe it or not, Sara's strategy for tracking referrals is actually quite simple (in other words, it'll be easy to replicate in your own business!).
Sara uses ClickUp, a project management software, to track referrals. She identifies referral opportunities at three primary touchpoints.
1.) When someone inquires, Sara uses ClickUp to track referrals.
"Whenever someone inquires, I ask, 'Where did you find me?'"
As soon as Sara has secured her answer, she tracks it in ClickUp.
2.) Sara checks in at the end of a project.
As mentioned previously, Sara checks in with her clients at the end of a project with her feedback questionnaire (make sure you jot those quality questions down!). However, she also uses this opportunity to request and track referrals.
"If/when people share names, I'll add them to a database in ClickUp and reach out. If it's not the right time for them, I'll schedule a follow-up reminder in a few months to reach out again."
3.) Sara checks in six months after a project ends.
Lastly, Sara schedules a reminder in ClickUp to check in with each of her clients six months after working together.
Her primary goal here is to see how the client is doing with their objectives and key results. But, she also uses this opportunity to request and track referrals for future projects.
"They're typically saying, 'I still love everything we've done together,'" says Sara. "It's another opportunity for me to say, 'If there's anyone else you think could benefit from this, I'd love to be connected.'"
The Bottom Line: The Client Experience is EVERYTHING
The primary reason Sara's referral strategy is so effective (remember, 90% of her sales come from referrals!) is simple…
Sara is good at what she does… and her clients know it.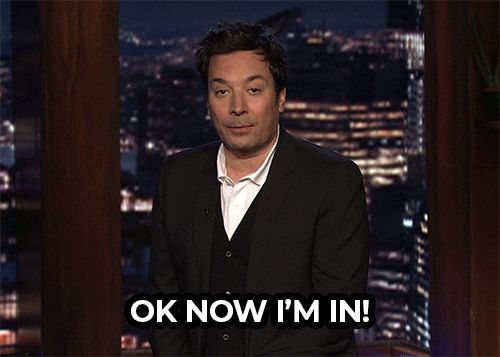 "The part of this strategy I really want everyone to understand is that I'm not trying to amass a really large audience," Sara explains. "I'm trying to build a solid connection with the people that do show up."
Today, Sara takes on fewer projects so she can devote more time to each client. She's also streamlined operations so her clients know exactly what to expect when they work with her.
"The majority of my clients start recommending me prior to us wrapping a project, and that is in large part attributed to shifts I've made in the client experience," she says. "That is a huge driver for referrals."
Like what you hear? We've barely scratched the surface…
What we DIDN'T cover in this blog post includes…
How Sara repurposes testimonials to attract clients
How Sara structures case studies about her clients' success stories
How Sara redirected her attention toward improving the client experience after ditching TikTok
Sara McCabe has a wealth of marketing wisdom to share with our audience, and if you want to catch it all, listen to the full interview!
Thank you to our sponsors:
If you're a writer or aspiring writer, visit www.burgeondesignandeditorial.com or follow Tiffany on Instagram @burgeondesignandeditorial to learn more about Tiffany's services! Mention you were sent by Cubicle to CEO to save 20% on any editing or book coaching services, no code needed.
Create a swoon-worthy brand with the WorkPlay method! Book an inquiry call at www.workplaybranding.com + mention Cubicle to CEO sent you to receive a fast action bonus worth $1,500.
Connect with Sara: