Similar to our past two guests, course creator Molly Keyser has used student testimonials and referrals to scale her business. However, Molly's approach takes word-of-mouth marketing to a new level…
Molly started her career as a photographer, but when colleagues and competitors saw her jump to a seven-figure business in a couple of years, they couldn't help but ask, "How did you do it!?"
Since then, Molly has transitioned from a teacher of photographers to a teacher of entrepreneurs. Today, she rakes in a whopping $2 million every year from her digital products!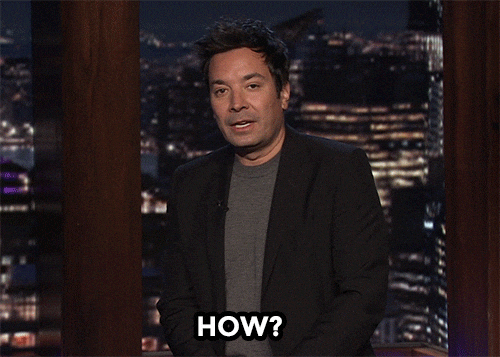 Her strategy: enlisting current students as affiliates.
Read on for the third and final case study in our series on word-of-mouth and referral marketing!
Molly's Cubicle to CEO® Story
Many of our podcast guests reach a point in their career where they say, "Enough is enough!" Molly, however, started her entrepreneurial journey so early, that she never had a chance to quit.
"I never had a cubicle job," says Molly. "I never really had a job."
Instead, Molly's story starts in college. She was studying art and photography at the time, but struggling under the growing weight of debt.
"They weren't necessarily teaching me how to make money with art," she says. "I was panicking, thinking, 'How am I ever going to pay back all of these loans?!'"
So, Molly took matters into her own hands.
"I decided, 'I'm just going to drop out and make it happen.'"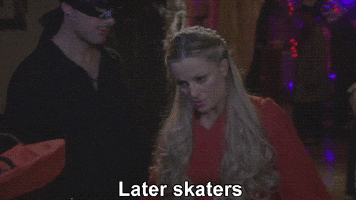 With her 81-cent vista-print business cards, Molly started knocking on doors. She took any photo shoot she could get, many for local business owners.
"Fast forward a couple years later, I had built a multiple six-figure photography studio."
Not only did Molly's hard work pay off, it also caught the attention of other entrepreneurs.
"I had photographers asking me how I did it, so I started creating digital products and courses," she says.
"I went from dropout to photographer to photo educator."
Today, Molly helps other business owners and content creators monetize their followings with digital products and courses. AND, she's established an annual income of $2 million doing it!
How Molly Turned Student Testimonials into $2 Million Per Year
In 2014, Molly created and launched her very first online course.
Five years later, she hit $2 million per year in revenue… with ONE of those online courses.
Here's how she did it!
The Background
Believe it or not, Molly's impressive photo education business grew from a simple start: blogging. (Chuckling at the thought of your first post right now?)
"Keep in mind, this was 2014," she says. "It was poppin' with blogging."
Every week, Molly posted a new blog and watched her followers grow little by little. Eventually, she expanded to Facebook. She launched a group and several ads and began sharing student testimonials.
That's when her business really began to scale…
Prospective students would see the student testimonials and immediately message them on Facebook.
"Is this real?"
"Does this program really work?"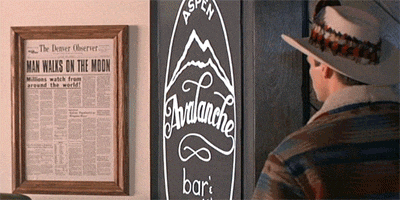 "They'd be messaged by 5, 10, 15 people. That would take up a lot of their time, and they had photo businesses to run!" Molly explains, "So I thought, 'We need a way to reward these students.'"
Thus began Molly's affiliate/referral program to reward student testimonials that led to referrals.
"Once we rolled out the referral program, we added 10% to the bottom line," Molly shares. "So 10% of the sales came from referrals."
The Commission
Molly's high-ticket online course was a $6K program that taught photographers how to scale their businesses. But when she added the referral program, students got a little cut too.
Every new student that signed up for Molly's course as a result of a referral would receive a $100 discount. The student that sent them would receive a "thank you" in the form of $500. Win-win!
"Both sides need to be rewarded for sure."
The Bottom Line
Today, Molly has been attracting new students with old students for years. Not only does she vouch for this testimonial marketing strategy, she says it's the BEST strategy entrepreneurs could (and should) pursue.
"Your number one focus needs to be getting students' results," says Molly. "Your program will become literally hard to NOT sell if you have testimonies from a lot of people.
Like what you hear? We've barely scratched the surface…
What we DIDN'T cover in this blog post includes…
What happened when Molly tried to sell her $6K course for $10K
How Molly selected the $500 amount for her student's commission
Details on the sales funnel for Molly's affiliates' leads
Molly Keyser makes seven figures every year, and student testimonials have helped her reach that remarkable milestone. If you want to learn how she does it, listen to the full interview!
Thank you to our sponsors:
Successful Ads Club brings their A-Team to power your business's growth! Try your first month today for just $37 at www.ellenyin.com/sac
Create a swoon-worthy brand with the WorkPlay method! Book an inquiry call at www.workplaybranding.com + mention Cubicle to CEO sent you to receive a fast action bonus worth $1,500.
Connect with Molly: