When Annette Grant and Sarah Karakaian used Deadline Funnel for their free webinar, they saw a 50% spike in the conversion rate for their signature program! Today, they tell us exactly how they did it…
Annette and Sarah are the dynamic duo behind Thanks for Visiting, a premier podcast in the short-term rental space, and the co-creators of the Hosting Business Mastery Method. They were successful long before implementing a "sense of urgency" in their webinar funnel, but Deadline Funnel helped them climb from $10K months to $50K months almost overnight!
Annette and Sarah are truly transparent about their business success (and failures), so you won't want to miss this exclusive case study!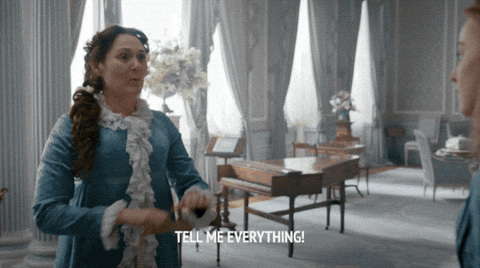 Sarah and Annette's Cubicle to CEO® Stories
"I admittedly have never been in a cubicle," says Sarah. "I was in New York City as a Broadway performer—"
"STAGE to CEO!" Annette adds.
Sarah bounced from hotels to restaurants while pursuing her acting career. But eventually, the acting gigs began to dwindle.
"I had a dry spell with my acting career," she shares. "I started to think about starting my own business and what that would mean."
Meanwhile, Annette was helping someone else build their own business (two, in fact), but like Sarah, Annette had a growing desire to start her own business.
"I used to listen to a CD—yes, a compact disc—in my car," Annette laughs. "It was from Jim Rohn, and he had a quote that profits are better than wages."
That mantra stuck with Annette.
"I just kept reciting that. I needed to figure out how I could get there."
When Annette lost her job, she couldn't help but think, "It's my turn to sit in that CEO seat."
The Meet Cute
In 2018, Sarah and Annette's paths crossed at a city council meeting in Columbus, Ohio.
They showed up to fight for the right to operate hospitality-focused short-term rentals in their city. In their own words, "the right to have strangers sleep in our beds."
But for context, let's jump back to New York…
Sarah: NY → OH
Before Ohio, Sarah and her husband had operated a short-term rental property in New York City—one of the most expensive regions in the country.
"We wanted to cash in our profits and find a place where we could exponentially grow our real estate portfolio," says Sarah. "Long story short, we ended up in Columbus, Ohio."
Weeks after their move, city council announced some limits they'd be implementing on how homeowners could operate short-term rentals.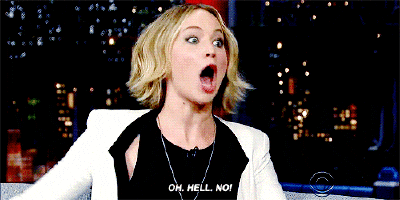 "I showed up at the city council meeting with this long script, ready to throw down," says Sarah. "And that's when Annette sat next to me."
Annette: OH → Sarah…
While Sarah was crafting her argument for city council, Annette was "Instagram stalking" Sarah.
"I 'accidentally' sat down next to her," Annette laughs.
Back then, Annette was producing her own real estate podcast, and a friend had suggested Sarah as a potential guest.
"I asked her to be a guest on the show, but that show never hit the airwaves," Annette shares.
Instead, Annette proposed a partnership.
Today, Sarah and Annette host "Thanks for Visiting," a value-packed podcast full of actionable and impactful advice for short-term rental hosts at every level.
Introducing Deadline Funnel: The Strategy Behind Thanks for Visiting's Rapid Growth
Annette and Sarah offer a six-month course, Hosting Business Mastery Method, which teaches short-term rental hosts how to uplevel their business.
Even in the early days of their business, this course brought in a lot of revenue for Sarah and Annette. However, the pair knew there was ample room for improvement.
"The average conversion rate was definitely less than 1%," says Sarah.
As Sarah and Annette brainstormed how to generate more sales, they landed on a winner: Deadline Funnel.
This popular marketing tool uses countdown timers to motivate buyers to BUY NOW. Annette and Sarah coupled Deadline Funnel with two strategic shifts in their course offerings.
Immediately, they saw results.
"We were at about $10K months," says Annette. "When we added a sense of urgency, we went to $50K months."
Here are the two strategies they implemented…
BUY NOW Before the Price Goes Up
Before using Deadline Funnel, Sarah and Annette were slacking in the strategy game.
"We would say in our workshop, 'You can join any time!'" Annette explains. "We thought that was being kind, but customers need some encouragement."
Additionally, Sarah and Annette weren't paying close attention to their sales cycles. By not tracking that important data, they couldn't pinpoint why their sales lacked consistency.
They knew they needed better data to get better results. Enter, Deadline Funnel.
Leads watch a free webinar from Thanks for Visiting.
For roughly 72-96 hours after the webinar ends, viewers can get a discounted rate of $2,497 for Hosting Business Mastery Method.
If they miss the deadline, the price jumps by $1,500.
"They can join us at any time," says Annette. "However, we want to reward them for taking action."
BUY NOW Before the Bonuses Go Away
In addition to offering a discounted price, Annette and Sarah incentivized customers to BUY NOW with two "fast-action" bonuses.
1. Customized Listing Audit (buy before the webinar ends)
"Once you have your listing, our coach will dissect it into a Loom video," says Sarah. "We give you actionable tips on how to make improvements so that you show up on Airbnb's first page."
The more eyes your property gets, the more bookings YOU get!
"It's like direct money in your pocket by data-driven insights to your listing," Sarah adds.
2. Recording of Live Event, Safety Sessions, or Property Analysis Spreadsheet (buy before the deadline funnel ends)
For the second fast-action bonus offer, Annette and Sarah have a few options in their arsenal.
Recording of Live Event – A recording of Thanks for Visiting's annual live event
Safety Sessions – Bite-sized videos on international building codes
Property Analysis Spreadsheet – An analysis of your property's potential ROI
This combination of the discounted price and bonus incentives doesn't push people to buy something they don't want or need. It motivates them to purchase something that IS right for them.
"We are humans. We will waffle," Annette adds. "We were like, 'How can we help buyers make a decision?' The deadline funnel helped tremendously."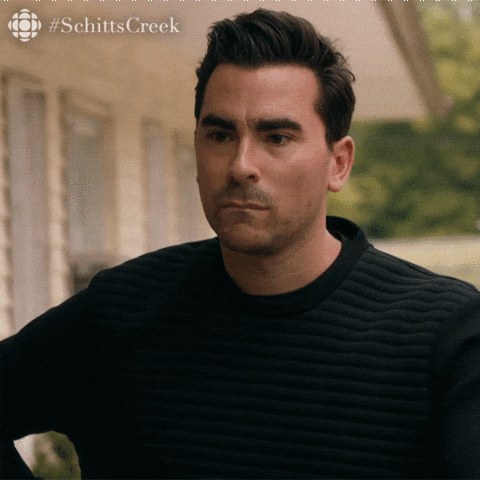 Like what you hear? We've barely scratched the surface…
What we DIDN'T cover in this blog post includes…
How Annette and Sarah's conversion rate has changed throughout their business
How testimonials have impacted Annette and Sarah's sales
Annette and Sarah's hot take – Which is more effective, a discounted price or bonuses?
Annette and Sarah offer TONS of advice on a wide range of platforms for as little as $0. If you want more of their authentic, detailed tips, check out the full interview!
Thank you to our sponsors:
Successful Ads Club brings their A-Team to power your business's growth! Try your first month today for just $37 at www.ellenyin.com/sac
Create a swoon-worthy brand with the WorkPlay method! Book an inquiry call at www.workplaybranding.com + mention Cubicle to CEO sent you to receive a fast action bonus worth $1,500
Try the #1 all-in-one E-commerce platform: Shopify! Sign up for a one-dollar-per-month trial period at shopify.com/cubicle
Connect with Thanks for Visiting: