Want to offer your clients the best service possible, while maintaining your sanity as an entrepreneur? You're going to need business boundaries – the secret weapon for small business success with work life balance in check. Setting boundaries aren't about controlling someone else's actions, but rather setting clear guidelines on how YOU will respond to a specific situation ahead of time.
It can be easy to blame a client for being difficult to work with or pushing your limits, but we recommend you look at things from a different perspective. If your clients aren't giving you what you need – whether that be information, time, or space – it is then on YOU to clearly express the expectations that are required to get the best possible results. Clear and firm boundaries accomplish just that.
Whether it's guarding your precious time, streamlining communications, or establishing specific standards with your clients, these firm limits will be your best friend. They'll keep the drama out of your professional life, and make sure your business runs like a well-oiled machine.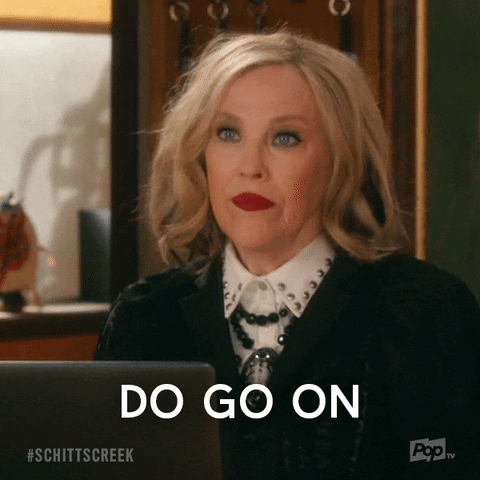 Implement a Missed Meeting Fee
Time is one of your most precious resources. – both you and your team's time are nonrenewable, so you can't afford to waste it. That's why implementing a missed meeting fee is not just a smart move – it's a vital boundary that safeguards your time and ensures your business runs efficiently.
When you set up a missed meeting fee, you're making a clear statement: your time is valuable, and your expertise is worth every minute. Think about the effort that goes into preparing for a meeting – researching, gathering data, creating presentations. This fee ensures that your time and energy are adequately compensated if the client doesn't respect the designated meeting time.
Not to mention, when a client is late or misses a meeting, it can disrupt your entire schedule! With a missed meeting fee in place, you minimize the risk of having to push back your next meeting to accommodate a late start on a previous one, thus disrupting your schedule for the rest of the day.
To put it simply, no one likes to pay extra fees – and that's precisely the point! This charge encourages accountability and punctuality. Clients are less likely to be tardy or skip meetings when they know there's a financial consequence.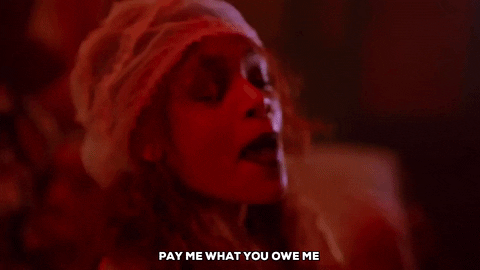 Use a Separate Phone Number for Clients
While having open lines of communication with clients is extremely important, it's equally essential to maintain boundaries that protect your mental space and streamline your operations. One easy solution that strikes a perfect balance between accessibility and efficiency is the use of a separate phone number for client communications.
In the episode 219 of Cubicle to CEO with our guest, Becca Booker of Homemade Social, she recommended utilizing the app OpenPhone to communicate with her clients. OpenPhone allows you to acquire a dedicated phone number that you can allocate exclusively to client interactions. You can even integrate it with Slack so your team can stay in the loop on client messages, help respond, or get two factor authentication codes without having to ping you!
This approach allows you to maintain a distinct boundary between personal and professional text or calls, while providing a secure channel for client-related discussions your team can access too.
OpenPhone takes it step further by offering automated out-of-office settings. During non-office hours, such as evenings or weekends, clients who attempt to contact you will receive an automatic response. This message politely acknowledges their message and directs them to follow your established communication policies. 
Whether it's maintaining efficient communications, ensuring peace of mind when you're not available, or simply creating a firm boundary between your professional and personal conversations, we highly recommend service-based business owners have a second phone number.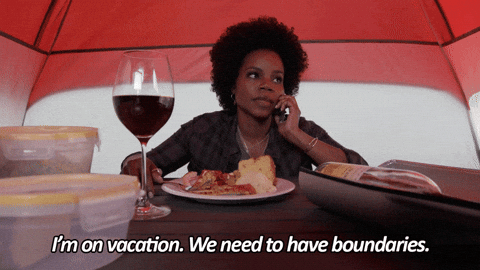 Set Clear Expectations in Your Contracts
When it comes to nurturing a seamless client-provider relationship, one essential document serves as the guiding light and saving grace – your contract.
Becca Booker aptly refers to her client contract as the "Bible" of her professional relationships. In this document, you have the opportunity to delineate the rules of engagement, setting forth the expectations, boundaries, and approved channels of communication.
While this may seem like common knowledge, clients often have varying preferences and habits. Without clear guidelines, clients may reach out after working hours, via text messages, or may even attempt to contact you through your personal social media platforms. This can result in an avalanche of requests and last-minute demands, disrupting the structured workflow. A well-drafted contract eliminates these uncertainties.
Your client contract is not just a legal document. It strengthens the understanding between you and your clients, setting the stage for productive collaboration.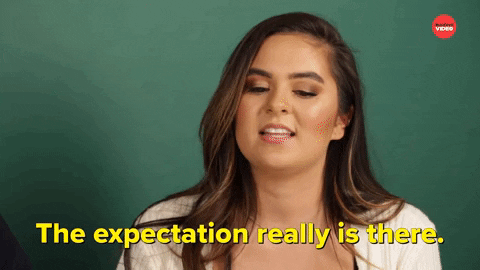 Don't Forget The 'Why'
What make boundary setting a successful practice in your business is the educational aspect. It's not just about imposing rules; it's about explaining why these rules exist. Educating clients on the rationale behind your communication guidelines fosters understanding and cooperation. When clients recognize that these practices enhance the quality of their service, they are more likely to embrace them wholeheartedly.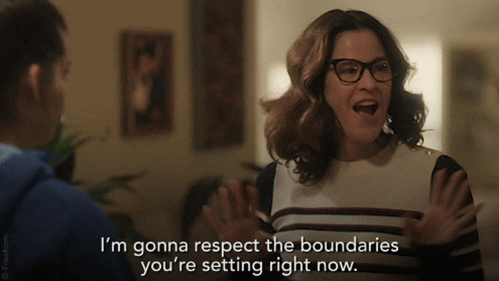 Now armed with the know-how to set strong business boundaries, you're well on your way to becoming un-mess-withable!By enforcing these standards, you earn your clients' respect upfront and help filter out the wrong fits faster so you only work with dream clients. Remember, it's not about being a stickler for the rules – it's about empowering yourself to build a business by design to support your life, not the other way around. Your clients will appreciate your leadership so they don't have to second guess what to expect and when. Decision fatigue is an energy vampire!
Want to hear the boundaries that increased Becca's revenue by 44% + brought her team's work hours down to 35 per week? Listen to episode 219 of Cubicle to CEO – available everywhere you listen to podcasts!
Connect with Becca: