Trade shows are hubs of activity where businesses vie for the attention of potential customers and partners. With countless booths and limited time, it's crucial to make your trade show booth stand out.
Whether you're a seasoned exhibitor or new to the game, these five strategies can help you leave a lasting impression and drive success at your next event.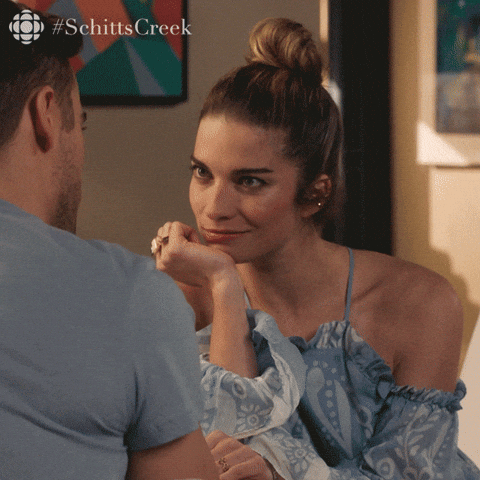 1. Create Pre-Show Hype
Before the trade show even begins, you can build anticipation and draw visitors to your booth.
In episode 212 of Cubicle to CEO®, Becca Stern of Mustard Made shared how sending teaser postcards or emails to attendees can be highly effective.
Highlight the launch or reveal of something new or exciting about your brand, product, or service by using intriguing visuals, your brand colors, and a captivating message. This pre-show hype will have attendees looking for your booth as soon as they enter the venue.
2. Offer an Engaging Experience
At a trade show, engagement is key. Make your booth an interactive space where attendees can experience your products or services firsthand.
If you have physical products, allow visitors to walk through and shop your booth! Let them touch, feel, and even try them out. Consider using props, displays, or demonstrations as well to showcase your offerings in action.
This tangible experience will help your customers visualize how your offering could impact their life!
3. Be Approachable and Present
Your booth staff's customer service plays a pivotal role in attracting and retaining visitors. Maintain open body language, offer warm smiles, and be ready to engage with anyone who approaches.
Becca's team actually has a no chair policy so they can always be ready to engage with potential customers! By avoiding distractions like phones or idle chitchat among your team members, you are able to place more of a focus on making attendees feel welcome and valued.
Remember, a welcoming demeanor can be as inviting as your booth's design.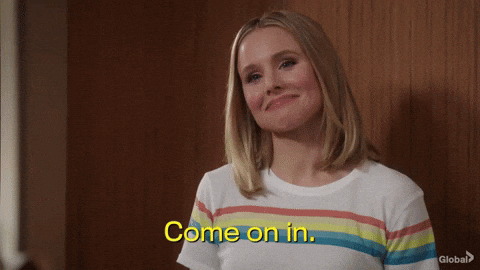 4. Elevate Your Trade Show Booth with Creative Flooring
One often overlooked aspect of trade show booth design is the flooring, but it can have a significant impact on the overall presentation of your products or services!
Instead of focusing solely on the booth's back wall, consider turning the floor into a feature that complements your offerings.
Becca's team painted big sheets of plywood light blush and white in advance to use as flooring. This creative choice not only added visual interest but also enhanced the overall aesthetics of their space.
When you look around, not many other show displays will have this impactful detail, so eyes will be drawn to yours because of this element alone!
5. Master the Follow-Up
The trade show doesn't end when you pack up your booth. In fact, the real work begins with follow-up.
After the show, reach out to the contacts you made. Send personalized emails or messages expressing your pleasure in meeting them and summarizing your offerings. Include any special promotions or specific details discussed during the show, and be attentive and responsive to inquiries.
This post-show phase is where you can convert initial interest into concrete deals.
Standing out at a trade show requires a mix of pre-show marketing, engaging experiences, eye-catching booth display, approachable staff, and diligent follow-up. By implementing these strategies, you can maximize your impact at trade shows, turning curious visitors into loyal customers and partners. Trade show success isn't just about what happens during those hectic days; it's about the relationships you forge and nurture in the weeks that follow.
If you want to hear more about how Becca's $25K investment resulted in $200K in revenue, listen to episode 212 of Cubicle to CEO – available everywhere you listen to podcasts!
Connect with Becca: